Today we're sharing updates on several products across Facebook and Instagram to help creators make money.
Testing a New Bonus This Holiday Season
We're testing a new invite-only holiday bonus on Instagram for creators in the United States, South Korea and Japan. The holiday bonus will reward creators for sharing their creativity through reels and photos (both single image posts and carousels). Select creators will be invited to test this new bonus until the end of the year. Creators who receive an invitation can activate the holiday bonus to begin monetizing. Creators will earn based on the number of reels plays and photo views they receive during the bonus period, as long as the content passes Content Monetization Policies. For creators in South Korea and Japan, this will be called the year-end bonus.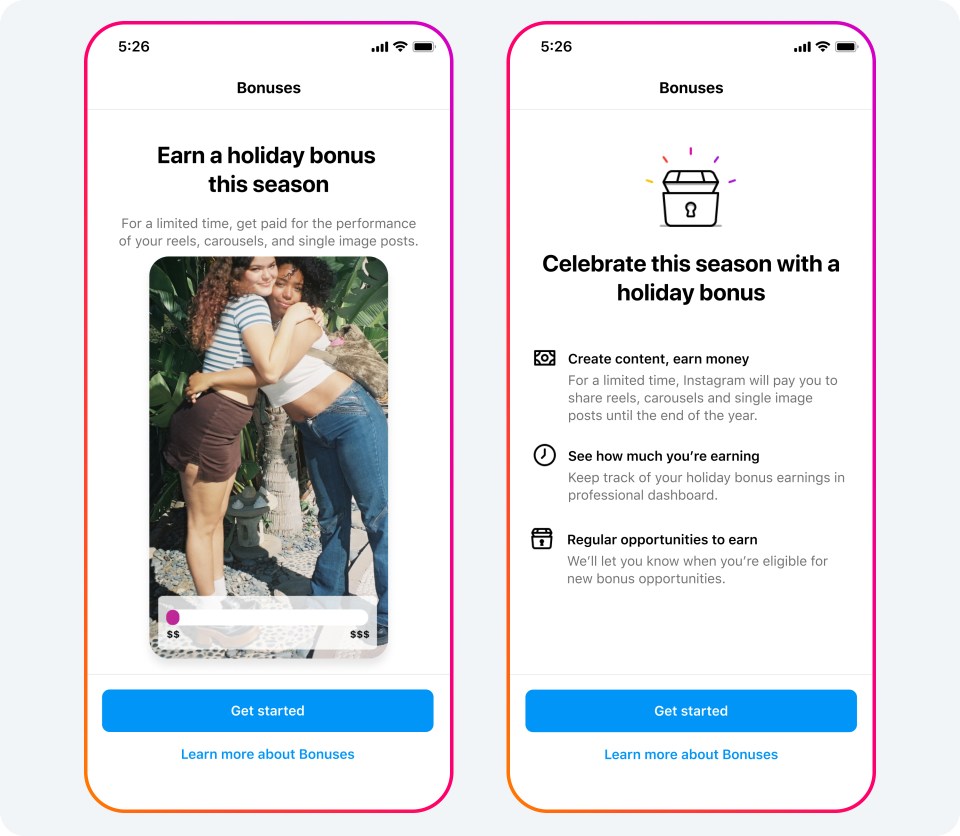 Surpassing 1 Million Instagram Subscriptions
For creators who have already built a strong community, Instagram Subscriptions can help them earn recurring, predictable income by offering exclusive content and experiences for subscribers. Since expanding access earlier this year to more creators, there are now more than 1M active subscriptions to creators through Instagram subscriptions. Most recently, subscriptions launched for creators in an additional 35 countries. 
To help creators grow their subscriber communities, we have introduced new promotional tools, like surfacing the Subscribe button when your followers see your content in Feed, and making it  easier for you to welcome new subscribers via DMs and Stories.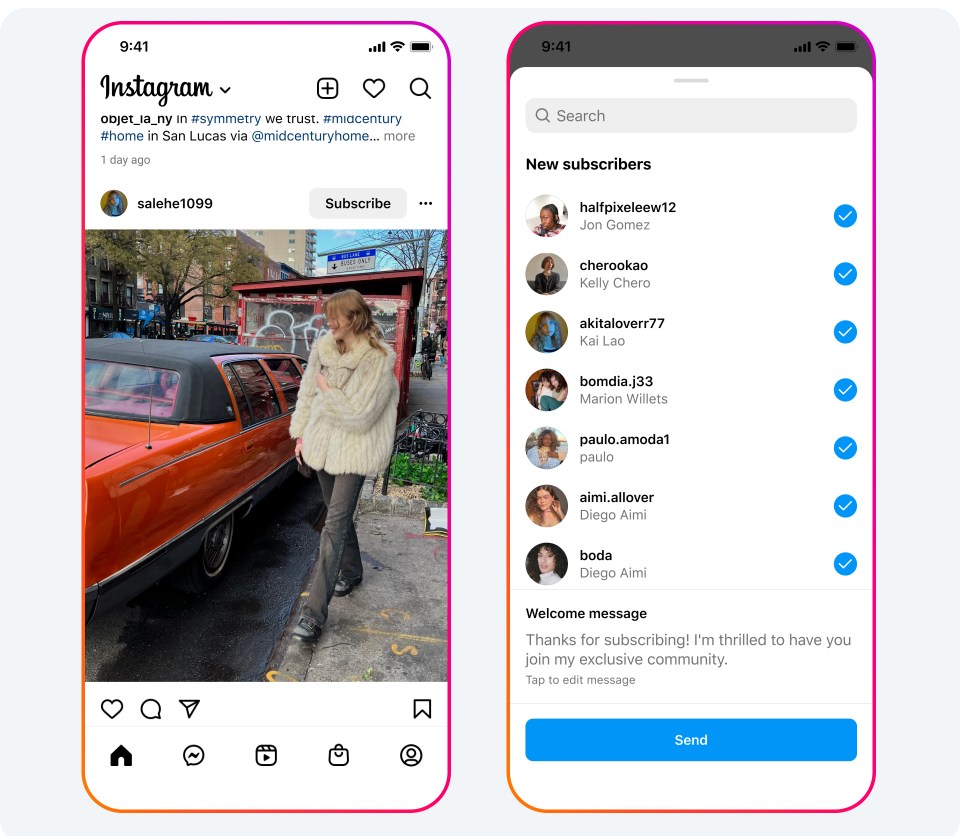 Learn from Maddison Noel (@maddison.noel), who fosters deeper connections with her subscribers by sharing exclusive behind-the-scenes content alongside her health and wellness tips; and Kimberley Haberly (@iambohoblonde) who says her subscription is generating approximately $31,000 AUD per month, thanks to her 3,000+ subscribers. 
Meta currently waives subscription fees for creators using this product on both Instagram and Facebook. We will provide a six-month notice to creators before we change this approach.
Updates to Facebook Subscriptions
Subscriptions are also available on Facebook and we're continuing to expand access to millions more creators over the next few months. To help creators build their subscription community, we're adding more ways for followers to subscribe, such as via your Reels and Stories on Facebook, and giving creators the ability to offer free 30-day subscription trials to their fans. We're also rolling out more control over pricing, so creators can change the price of their subscription over time.
Instagram Gifts Are Now Available to More Creators Around the World
Instagram gifts are a way for creators to get support from fans who love their content and earn money. People can purchase Stars and share virtual gifts directly in the Instagram app to show appreciation for the Reels they love. 
We recently expanded access to gifts to creators in Austria, Belgium, Bulgaria, Chile, Colombia, Croatia, Czechia, Denmark, Estonia, Finland, Georgia, Germany, Greece, Hungary, Indonesia, Ireland, Italy, Japan, Latvia, Lithuania, Luxembourg, Malaysia, the Netherlands, Peru, Poland, Romania, Slovakia, Slovenia, Sweden, South Korea, Taiwan, Thailand and Turkey. To be eligible for gifts, creators must have a professional account, be over 18 years old, meet partner monetization policies and have at least 5,000 followers. See the full list of countries where gifts are available.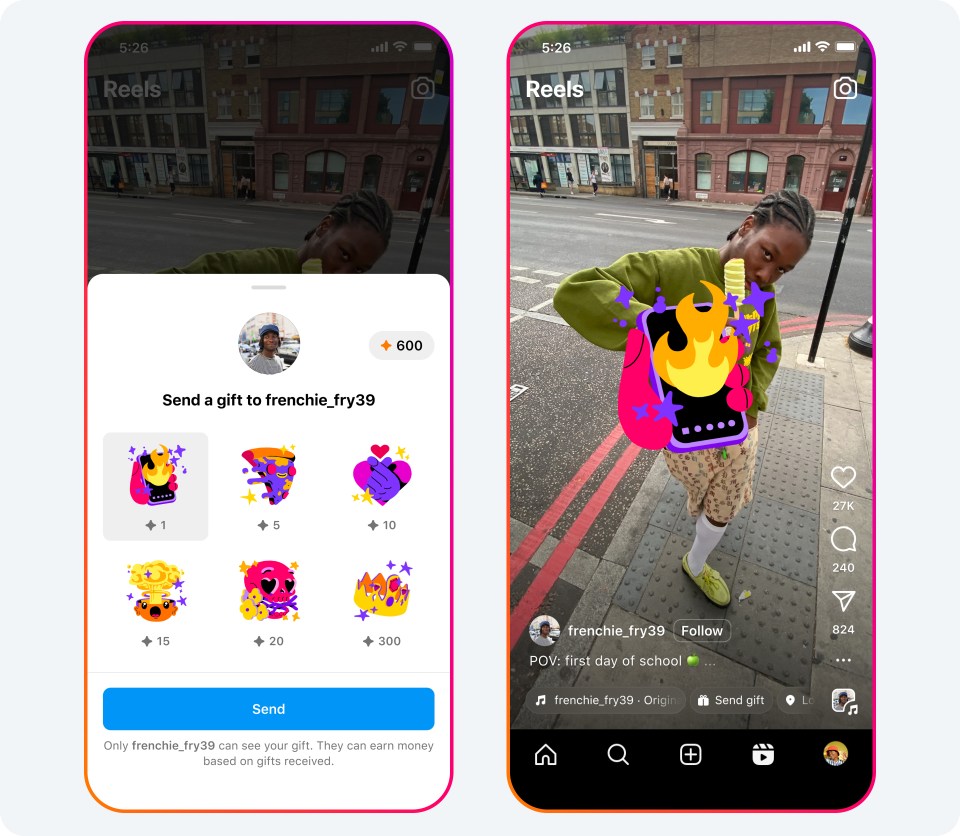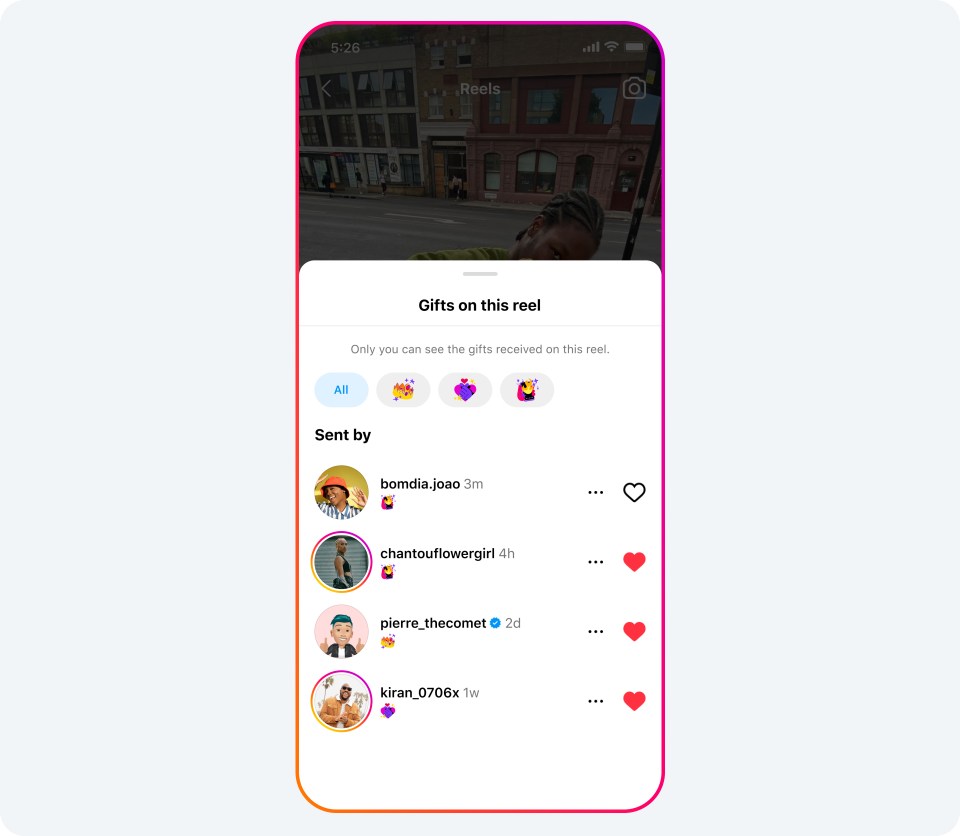 On Facebook, we're offering limited-time, Fall and holiday themed virtual gifts from now until the end of the year. We'll invite creators to produce content about the festive season and join challenges to try collecting gifts that unlock perks. Fans can purchase these seasonal gifts using stars and send to their favorite creators to show their appreciation. 
Making it Easier for Creators to Participate in Ads
Today, many creators earn money on Facebook and Instagram by working with brand partners on Branded Content and Partnership Ads. We're making it easier for creators to participate in ads by showing additional ad eligibility information when creating Instagram Stories. If a creator selects "Allow brand partner to boost," when creating a story, they will then be prompted to address ad eligibility errors in their content. 
We will continue to offer a variety of ways for creators to connect with their audience and  make money on Instagram and Facebook. We know that creators all have different monetization needs depending on where they are in their creator journey. By building out a diverse suite of products that enable creators to earn from brands, fans and Meta, our goal is that creators will find a combination that works best for them.