Today we're announcing Facebook Stories, a new site to share the stories of people using Facebook in extraordinary ways.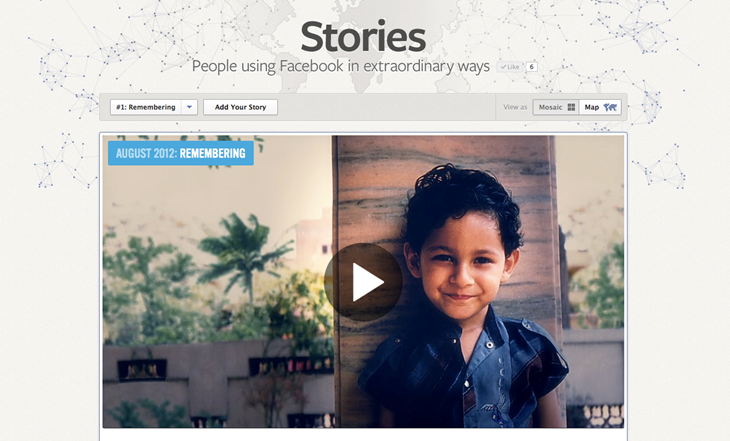 Each month, this site will explore stories around a different theme. The first theme is "Remembering" and includes the story of Mayank Sharma, a man from New Delhi who lost his memory after contracting meningitis. Sharma rediscovered his friend network with "People You May Know" on Facebook, helping him to recover some of the experiences he lost.
Visit Facebook Stories at FacebookStories.com and on Facebook at http://facebook.com/FacebookStories.

To learn more, read the introduction on the Facebook Stories site.