We're always trying to build the best tools to help creators express their creativity, connect with their audiences and feel supported on our apps. Today we're sharing a number of improvements to reels, feed photos, carousels, and stories, as well as new insights to help you better understand how your content is performing. 
Key updates:
Save time editing your videos with new tools like undo and redo that make it easier to edit individual clips

Make new memes by adding clips with audio to your reels from our new media clip hub

Flex your creativity with new text-to-speech voices and updated fonts and  text styles

Have fun making your reels & stories stand out by turning part of any photo into a custom sticker

Add the vibe you're feeling with new photo filters that let you explore moods for your photos and carousels 

Understand your performance with deeper insights like the addition of Replays and a new retention chart
New Ways to Create Reels on Instagram
We're testing the ability for you to scale, crop and rotate individual clips. Change your mind? Save time while you're editing with undo and redo features, coming soon. We're also making it easier for you to find existing tools like Voiceover. 
Explore how to create more memeable content by adding clips with audio. We're testing the ability for you to pull from our clip hub to add clips with audio to your reel. Try connecting with your fans by playing with memes and inviting fans to create their own remix.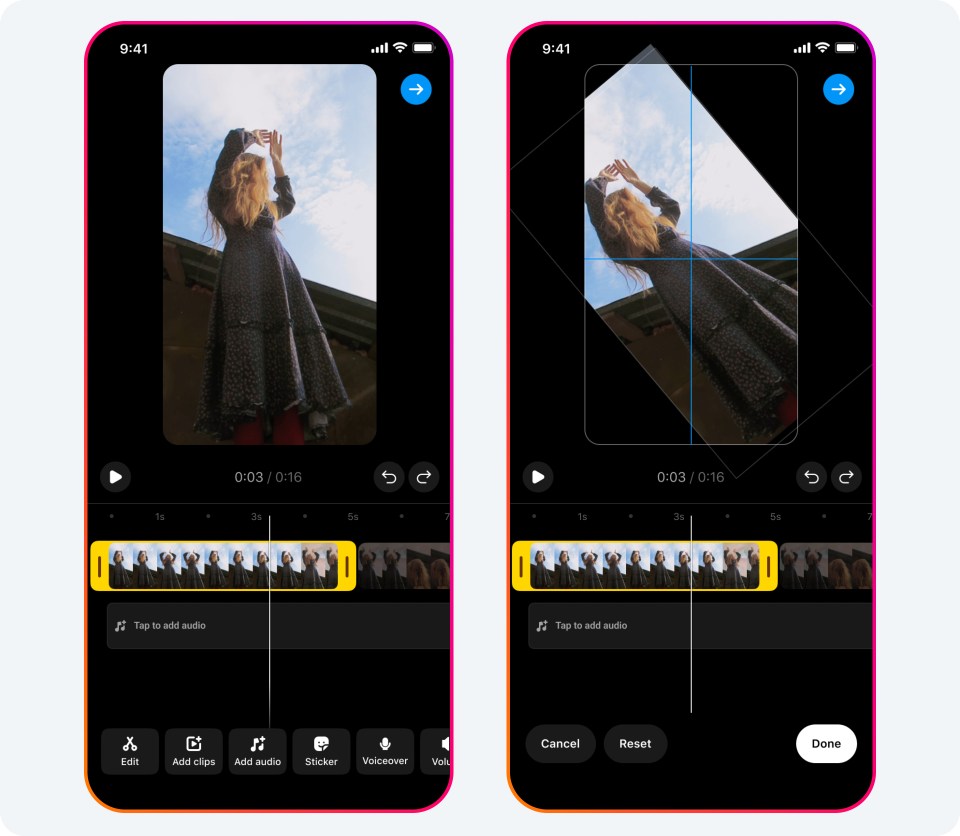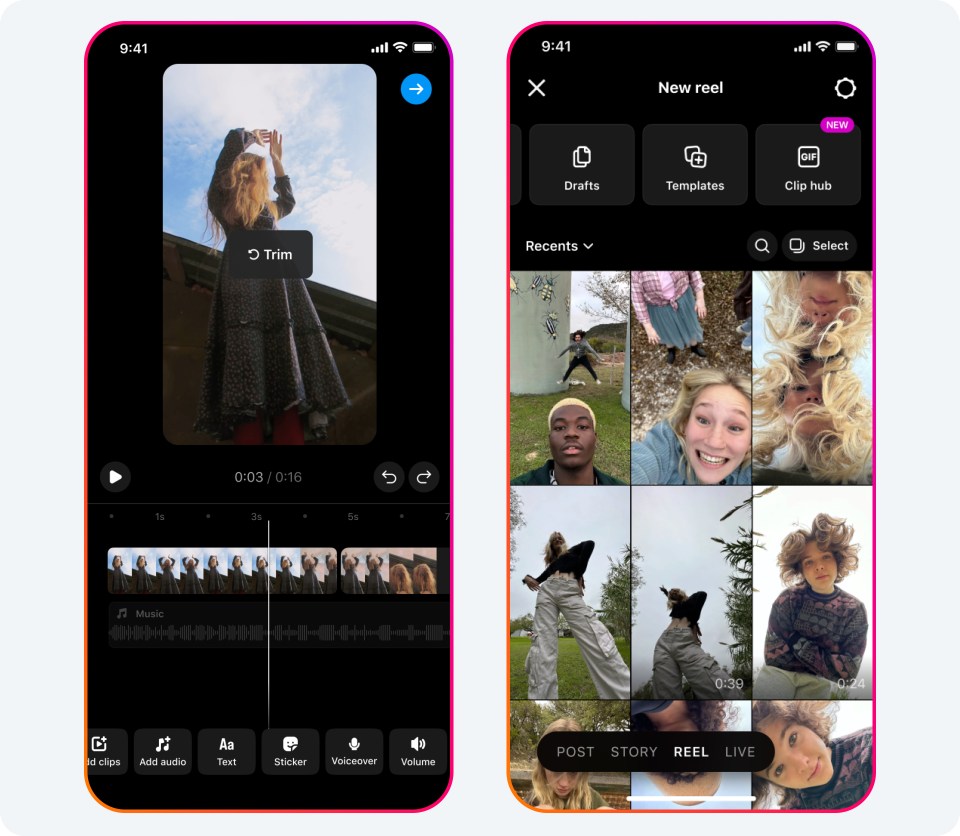 We're also adding 10 new English text-to-speech voices to choose from, available in select countries. Flex your creativity with six new text fonts and styles available in hundreds of languages. To help your text stand out even more, you can also add outlines for better clarity.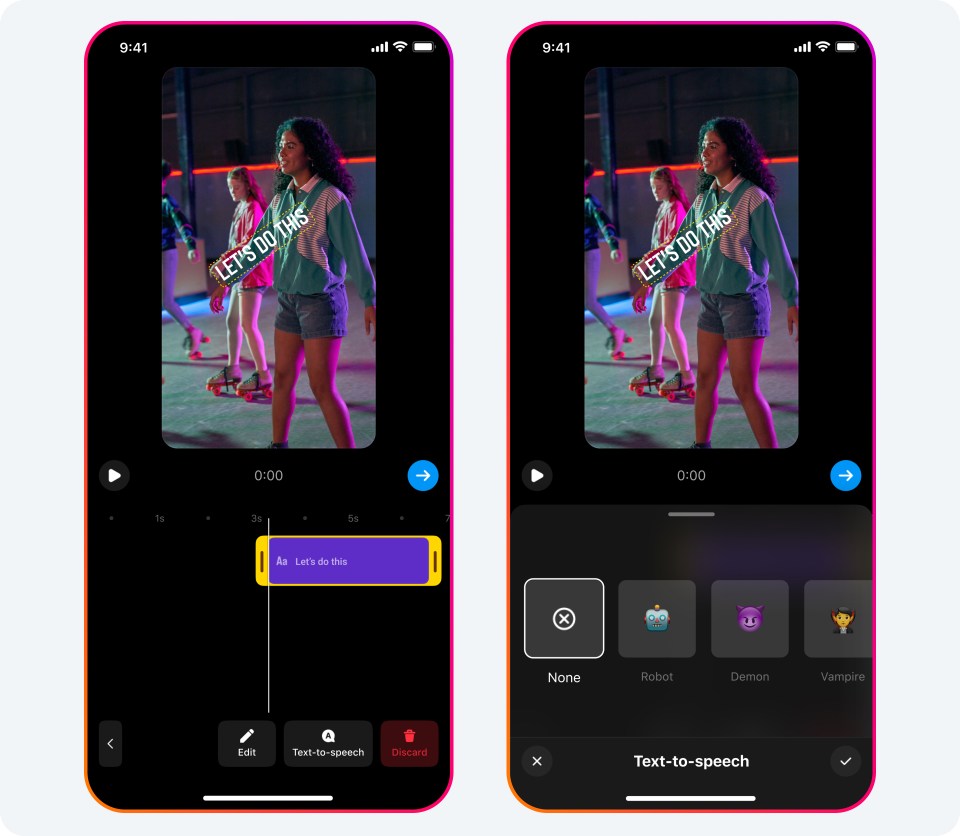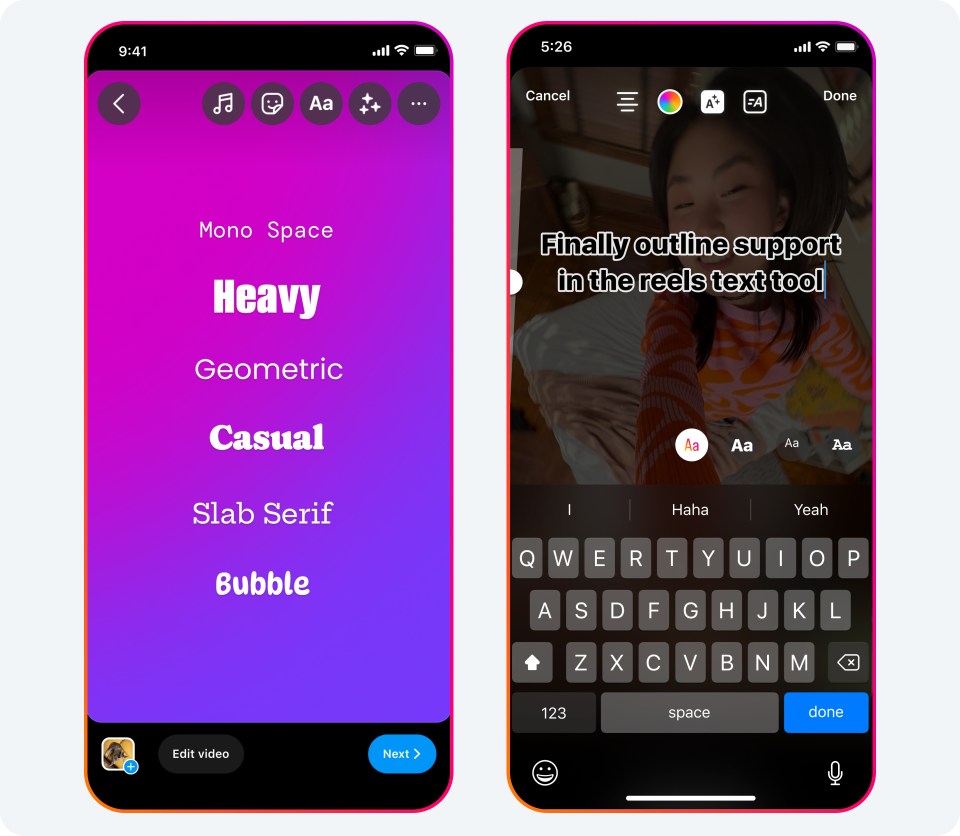 And when you're looking to find the right audio for your reel, we're testing new ways to access the audio browser or trending audio.You can now quickly jump to the audio page from the top of the camera roll and find what inspires you. 
And Drafts is getting a makeover! We're making it easier to edit your in-progress reels by giving you a streamlined view of all your saved drafts. Not sure which draft you were editing? Soon you'll be able to preview your drafts, rename them, and schedule them in advance.
To help you make more unique Reels and stories, we're testing the ability to create custom stickers from your own photos and videos in your camera roll, or from eligible photos and videos you see on Instagram. We're also starting to test the ability to make custom stickers from videos. The ability to create custom stickers takes learnings from our Segment Anything AI model.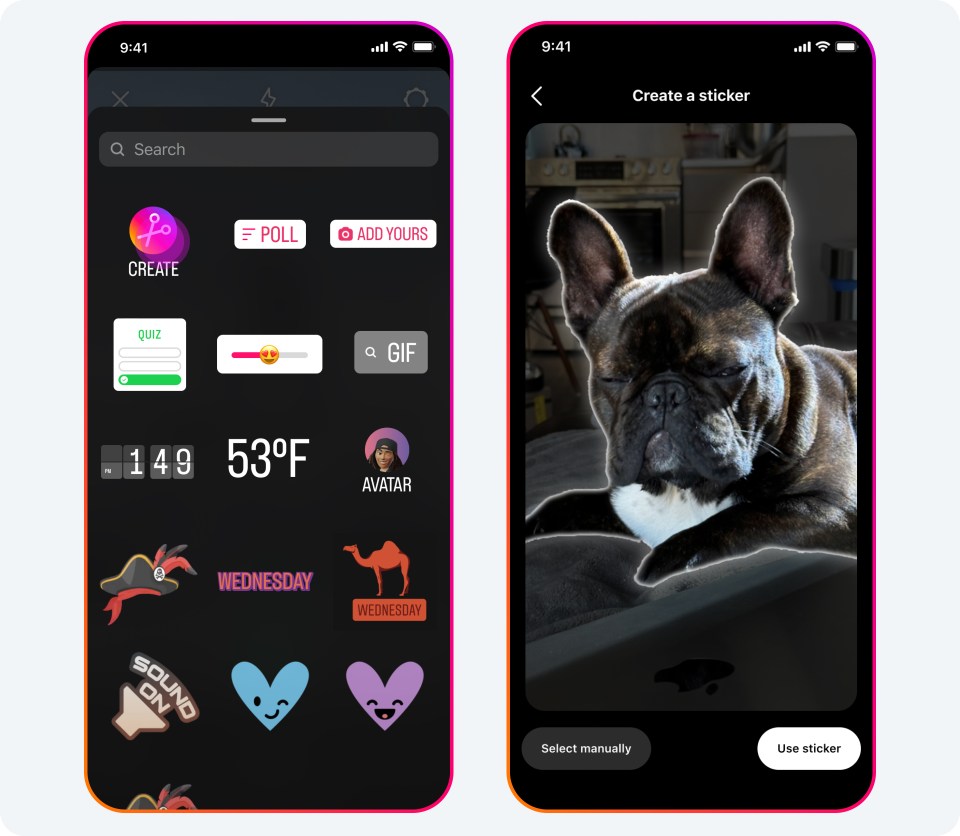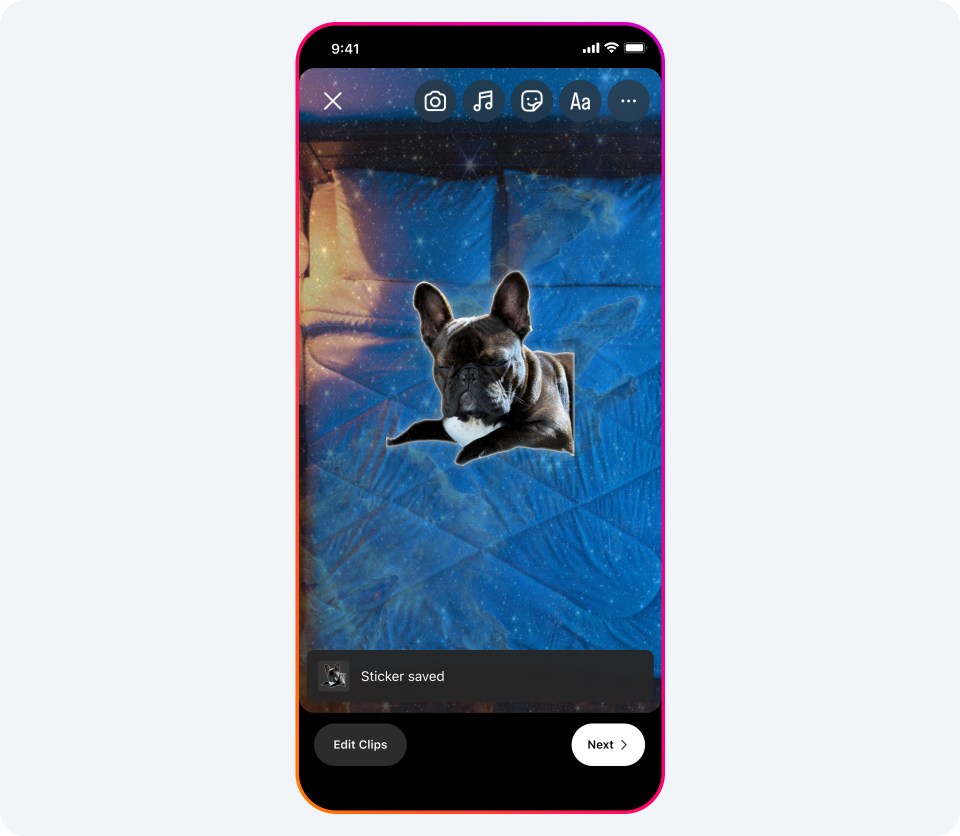 Set the Mood for Your Posts With New Filters
New photo filters are here! Create the vibe you want by editing your photos and carousels with the latest filters. From subtle color edits to options for expressive styles, these updates make it easy for you to try various looks for your posts.
We've also simplified the way you post to make it easier to find the tools you need while editing. Find what you need more easily from your camera roll with better previews, the ability to zoom and search.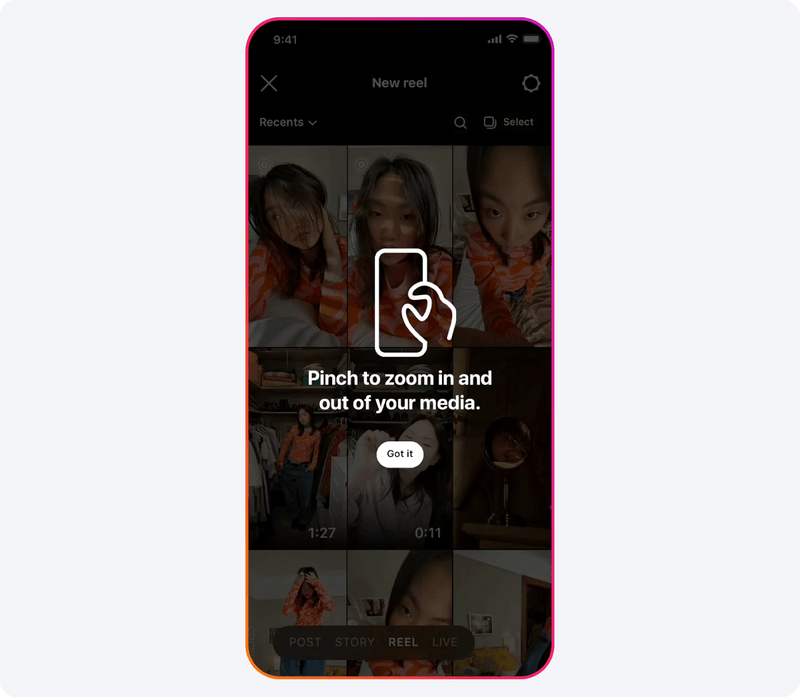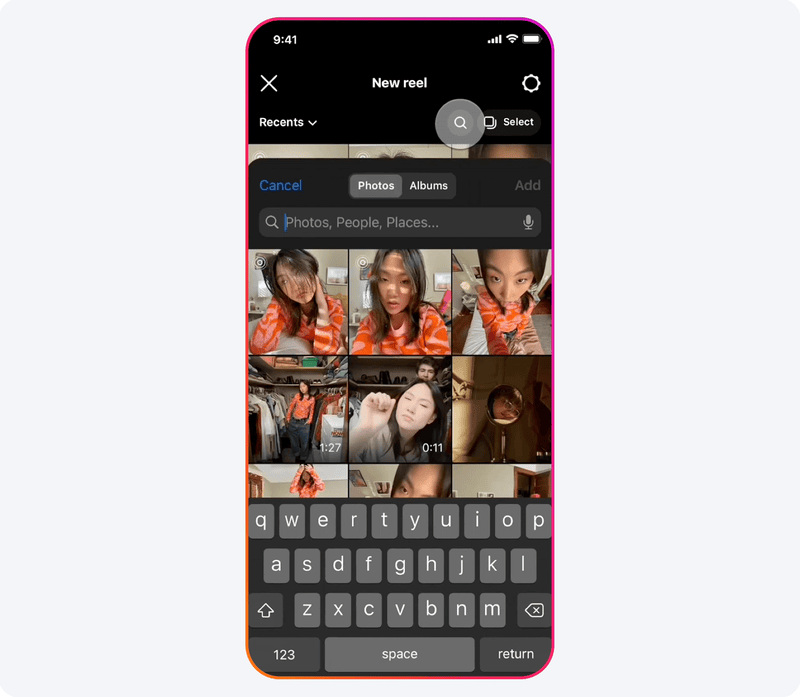 Improved Insights
We're making improvements to help you better understand how your reels content is performing. We introduced a new Reels metric on Facebook and Instagram called Replays and we updated the definition of Reels Plays to also include Replays in addition to Initial Plays. You may notice an increase in your Reels Plays as a result of this.
In addition, over the coming months we are rolling out the ability for creators to see how many people are watching their Reel on a moment-by-moment basis with our interactive Retention Chart.