By Max Eulenstein, Product Manager and Lauren Scissors, User Experience Researcher
The goal of News Feed is to show you the content that matters to you. This means we need to give you the right mix of updates from friends and public figures, publishers, businesses and community organizations you are connected to. This balance is different for everyone depending on what people are most interested in learning about every day. As more people and pages are sharing more content, we need to keep improving News Feed to get this balance right.
What are today's updates?
We get a lot of feedback from people and recently started asking people to rate their personal News Feeds to tell us how we can improve. Based on this feedback and our ongoing understanding of how people use News Feed, we are making three updates. The first is improving the experience for people who don't have a lot of content available to see. Previously, we had rules in place to prevent you from seeing multiple posts from the same source in a row. With this update, we are relaxing this rule. Now if you run out of content, but want to spend more time in News Feed, you'll see more.
We've also learned that people are worried about missing important updates from the friends they care about. For people with many connections this is particularly important, as there is a lot of content for them to see each day. The second update tries to ensure that content posted directly by the friends you care about, such as photos, videos, status updates or links, will be higher up in News Feed so you are less likely to miss it. If you like to read news or interact with posts from pages you care about, you will still see that content in News Feed. This update tries to make the balance of content the right one for each individual person.
Lastly, many people have told us they don't enjoy seeing stories about their friends liking or commenting on a post. This update will make these stories appear lower down in News Feed or not at all, so you are more likely to see the stuff you care about directly from friends and the pages you have liked.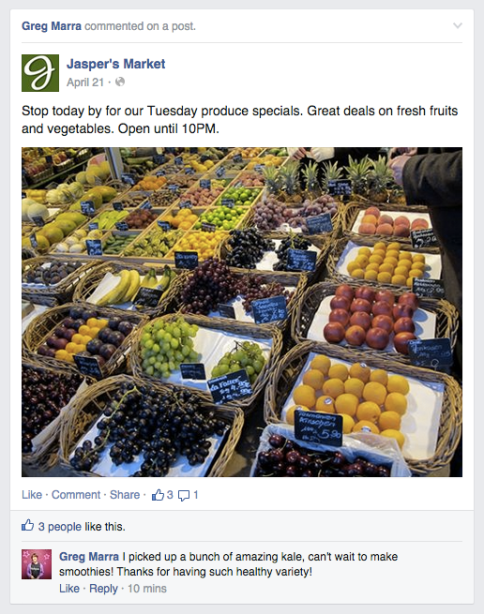 Will this affect my page?
The impact of these changes on your page's distribution will vary considerably depending on the composition of your audience and your posting activity. In some cases, post reach and referral traffic could potentially decline. Overall, pages should continue to post things that your audience finds meaningful and continue using our Page post best practices.