By Maxine Williams, Global Head of Diversity
Today we're making Facebook's current diversity figures available publicly for the first time.
At Facebook, diversity is essential to achieving our mission. We build products to connect the world, and this means we need a team that understands and reflects many different communities, backgrounds and cultures. Research also shows that diverse teams are better at solving complex problems and enjoy more dynamic workplaces. So at Facebook we're serious about building a workplace that reflects a broad range of experience, thought, geography, age, background, gender, sexual orientation, language, culture and many other characteristics.
Below is the current demographic data for the company: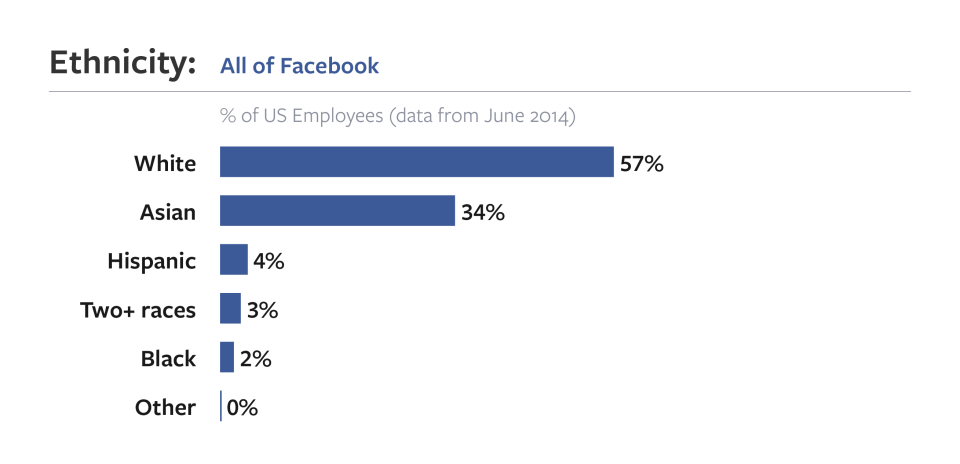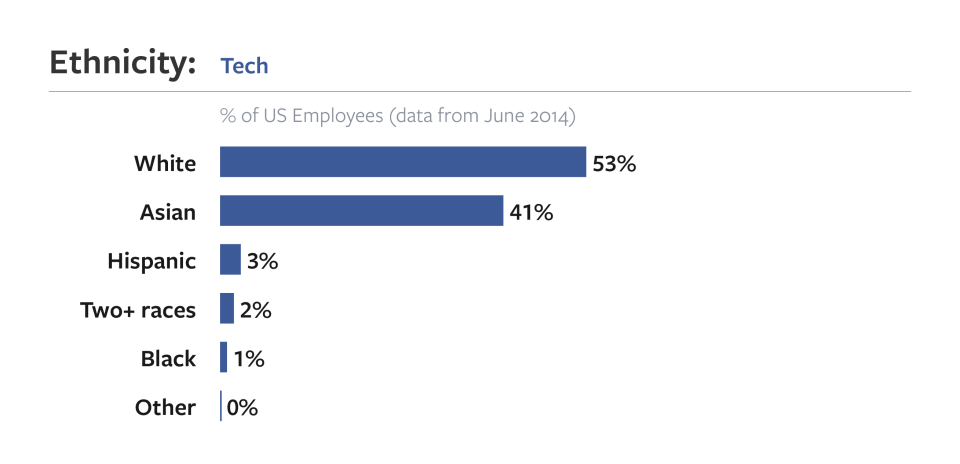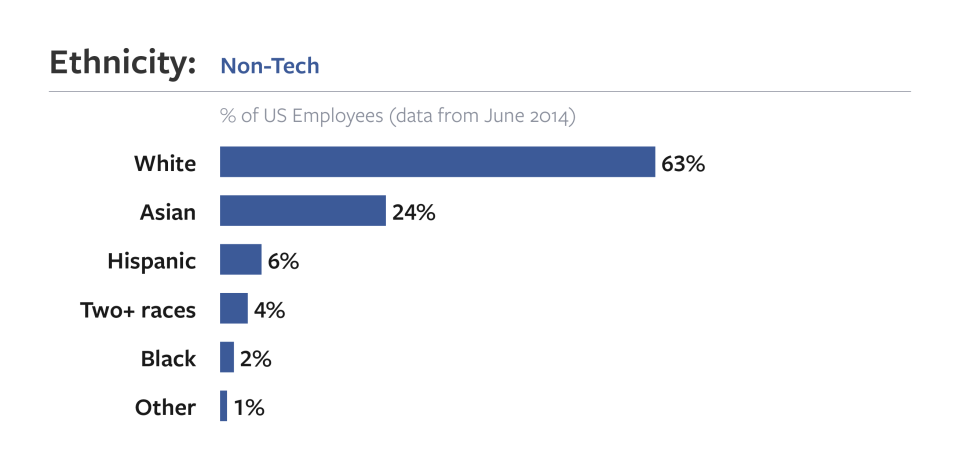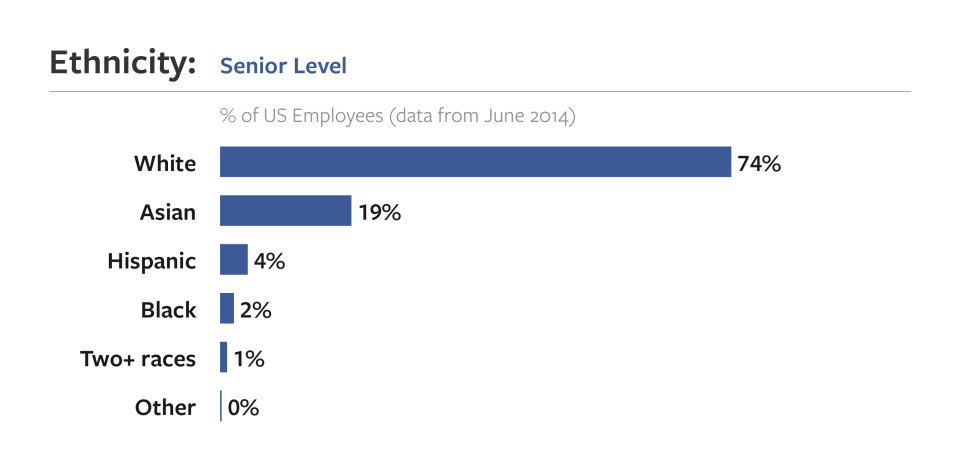 As these numbers show, we have more work to do – a lot more. But the good news is that we've begun to make progress.
Diversity is something that we're treating as everyone's responsibility at Facebook, and the challenge of finding qualified but underrepresented candidates is one that we're addressing as part of a strategic effort across Facebook. Since our strategic diversity team launched last year, we're already seeing improved new hire figures and lower attrition rates for underrepresented groups.
We're also implementing a variety of programs and strategies to help increase the overall pool of talent from underrepresented communities. This involves partnering with other organizations working to achieve the same goal, and developing new recruiting strategies to drive our search for talent and attract diverse candidates. These are just some of our current efforts:
Partnering with the Anita Borg Institute and the National Center for Women & Information Technology to support the careers of technical women
Expanding our "Facebook University" – an internship at Facebook focused on undergraduate college freshmen from underrepresented groups who demonstrate an interest in STEM/Computer Science
Partnering with "pipeline" programs including Girls Who Code, Code 2040, National Society of Black Engineers; Society of Hispanic Professional Engineers and Management Leadership for Tomorrow
Collaborating with Yes We Code in its mission to connect 100,000 low opportunity youth to programs teaching them to code
Providing unconscious bias training for employees
Inclusive approach to programs and services provided through our employee benefits program
Employee Resource Groups (ERGs) dedicated to supporting employees from diverse backgrounds, including Asian American Pacific Islanders, Black, Differently Abled, FB Women, Interfaith, Latin, Pride and Vets
We have a long way to go, but we're absolutely committed to achieving greater diversity at Facebook and across the industry.
*"Other" Includes "American Indian or Alaska Native" and "Native Hawaiian or Other Pacific Islander"
For more information, here is our EEO-1 Report. The categories listed reflect the US government reporting requirements.
---
---