All around the world, people are using Facebook apps to experience the Olympics with friends. From predicting the outcome of events to sharing favorite Olympic moments, these apps add new ways to interact with London 2012.
– NBC Olympics: People who add the NBC Olympics app to their Facebook Timeline can show their Olympic spirit by sharing their favorite events, articles and videos with their friends.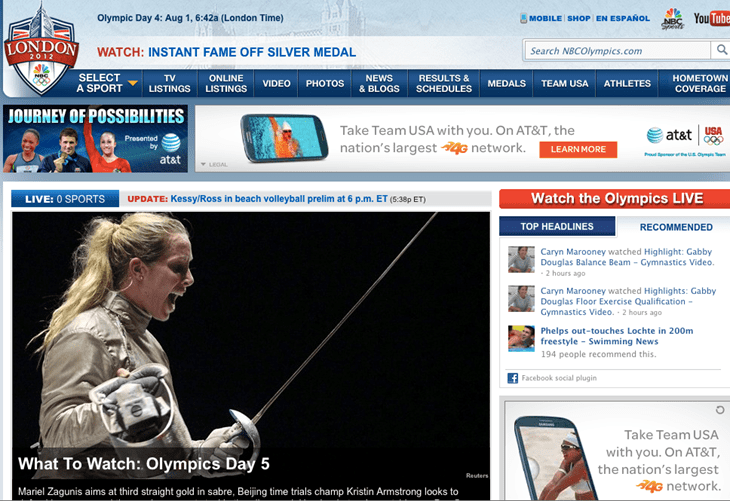 – IOC Olympic Challenge: Using the Olympic Challenge app, people around the world can predict winners. Fans earn points for correct answers and can see how they stack up against others through the leaderboard.
– IOC Olympics Games City: People who play Olympic Games City can build their own virtual cities and serve as host to various sports.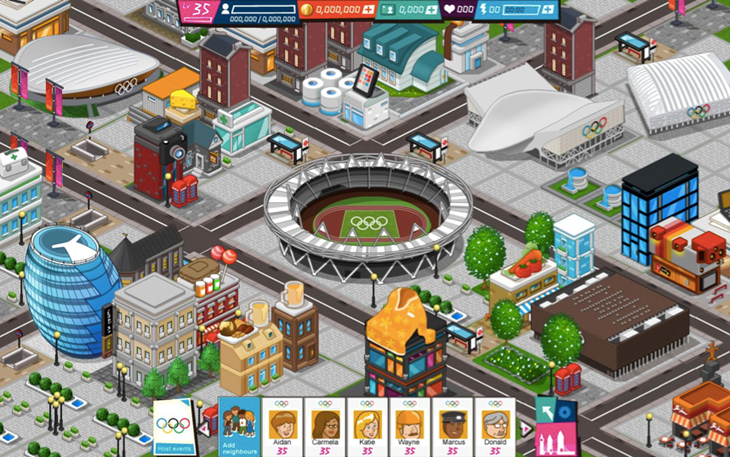 – London2012.com: Olympic enthusiasts can visit London2012.com and login with Facebook to celebrate results, support athletes, and read articles about the games with friends.
– BBC Sport: Available to people in the United Kingdom, the BBC Sport app brings 2,500 hours of live Olympics coverage to fans via Facebook, with up to 24 concurrent video streams. Viewers can see the most popular videos, share what they're watching with friends, and comment on content.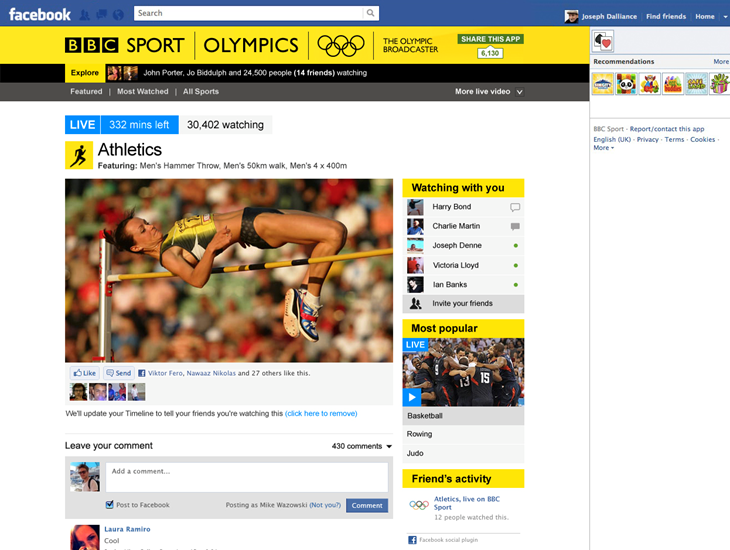 – GE HealthyShare Olympics app: The General Electric Olympics app features various health and activity challenges in the theme of Olympic games and Olympian workouts, such as the "Kevin Durant challenge".
– Visa Olympics app: Through the Visa Olympics app, people can cheer for Olympians and teams by creating personalized videos, photos, and messages.
Timeline apps people are using to find lodging, share music and their favorite clips from the Olympics:
– Airbnb: Through Airbnb's Wish List feature, people can create lists of their dream London lodging spots and share them with friends. The most popular London properties so far include a garden ensuite, a loft apartment in East London and a room in a Tower Home.
– Spotify: With Spotify and Facebook, people can see and hear the anthems and pump-up jams their friends are listening to, and share their Olympic playlists with friends. Here are the songs most shared to Facebook from Opening Ceremonies director Danny Boyle's movies: Iggy Pop, The Passenger, from Trainspotting, Moby, Porcelain, from The Beach, Lou Reed, Perfect Day, from Trainspotting.
– Shazam: As people watch the Olympics on TV, they can use Shazam to tag what they're watching. By sharing their activity to Facebook, people can let their friends know what they're tuning in for, from Opening to Closing Ceremonies.
Visit the App Center to discover these apps and more.