Building on our efforts to simplify settings earlier this year, we're moving a number of additional controls into Accounts Center to make it easier to manage your information across our apps.
Download Your Information and Access Your Information are now centralized in Accounts Center, and you can now download information from both your Facebook and Instagram accounts at the same time. For example, you might want to download photos that you've uploaded to both platforms – now you can, with a single action. Or you can still choose to download your information for Facebook and Instagram separately.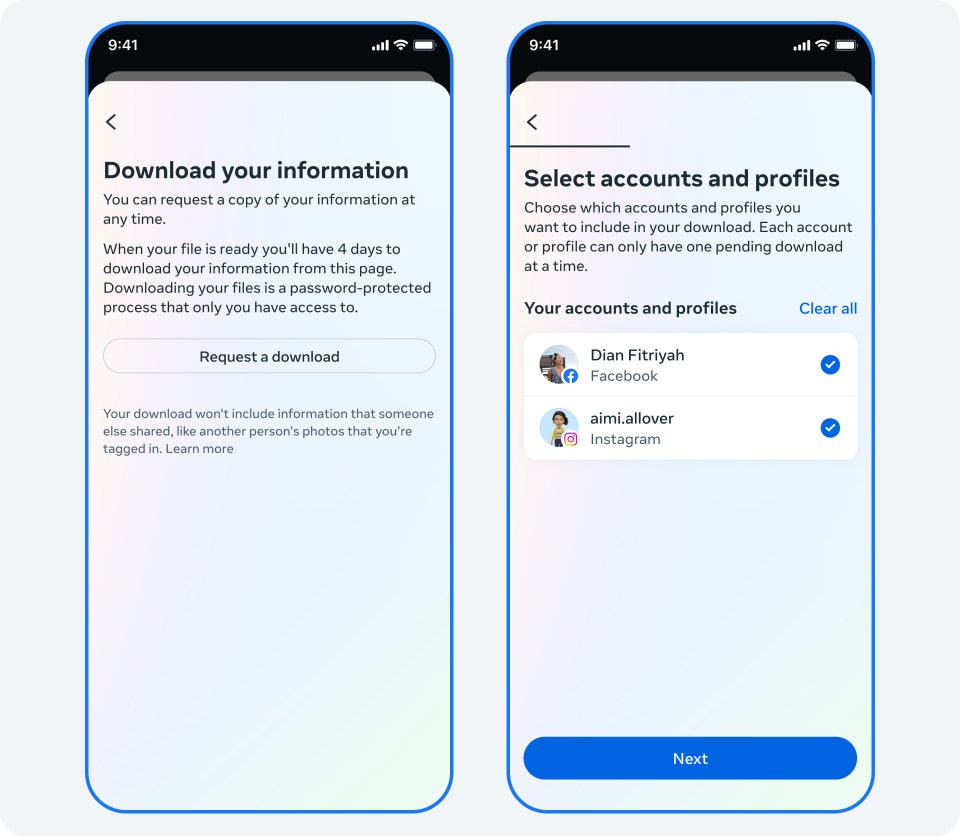 We're also expanding two controls that were previously only available on Facebook – Activity Off-Meta Technologies (formerly known as off-Facebook activity) and Transfer Your Information are now available for Instagram as well. Activity Off-Meta Technologies allows you to manage how information other businesses send to us is connected to your Facebook and Instagram accounts. You can easily review the businesses that are sharing data with Meta, disconnect specific ones to further personalize your experience, or clear this data entirely – it's up to you.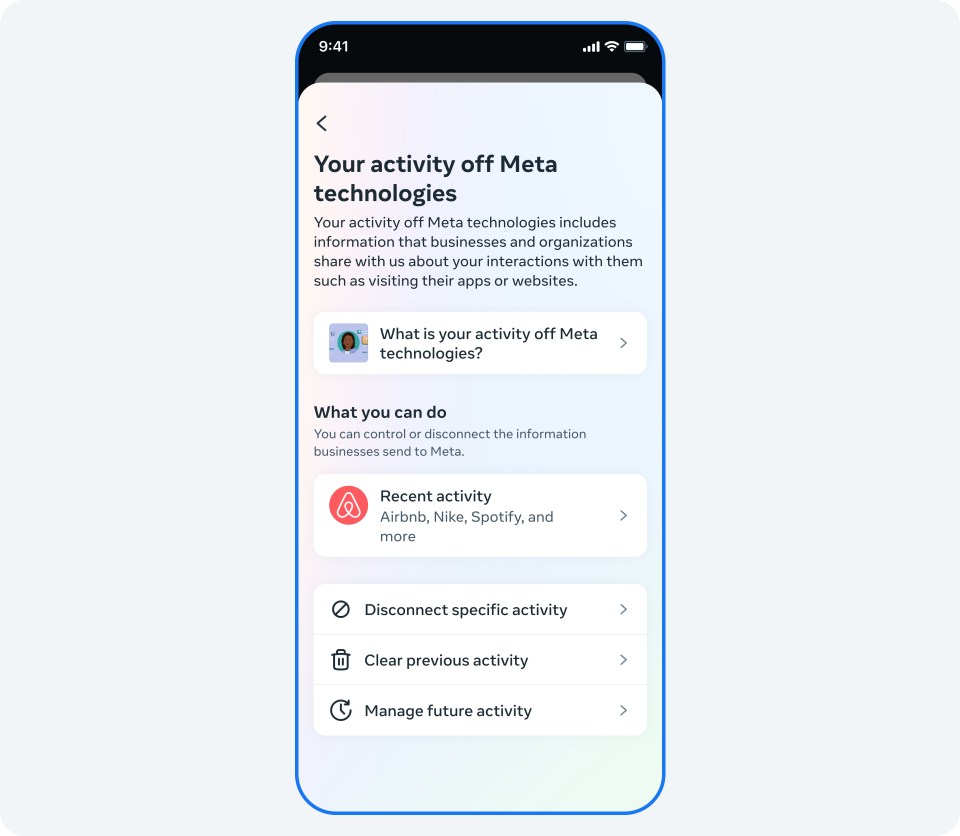 By expanding Transfer Your Information to Instagram, you can now transfer all of your Instagram photos and videos to other services, making it much easier to share and save memories. This marks a big step forward in data portability. For example, if you're interested in using a third-party service to create and print a photo album using photos you've uploaded to Instagram, this is now easier than ever.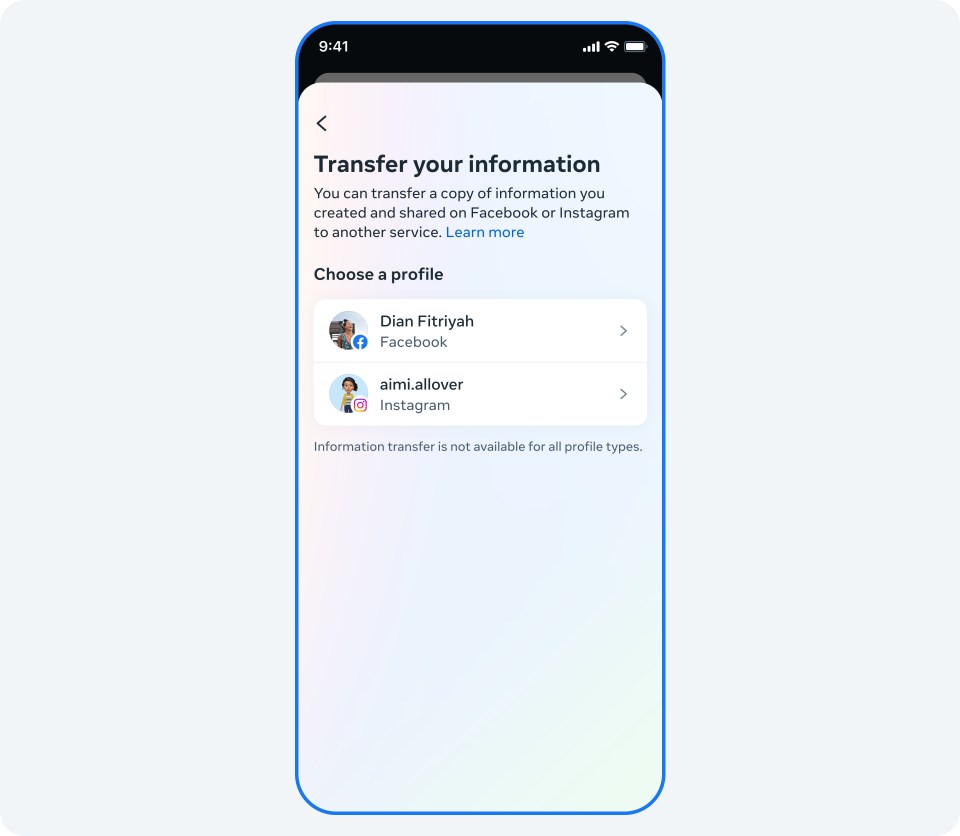 We've heard that people want to be able to easily make decisions for multiple apps at once, so moving these settings into Accounts Center aims to address that by letting people choose their settings for all of our apps simultaneously. And for people who prefer to have different settings for each app, that's still an option too.
You can access Accounts Center in the Settings menu on Facebook, Instagram and Messenger.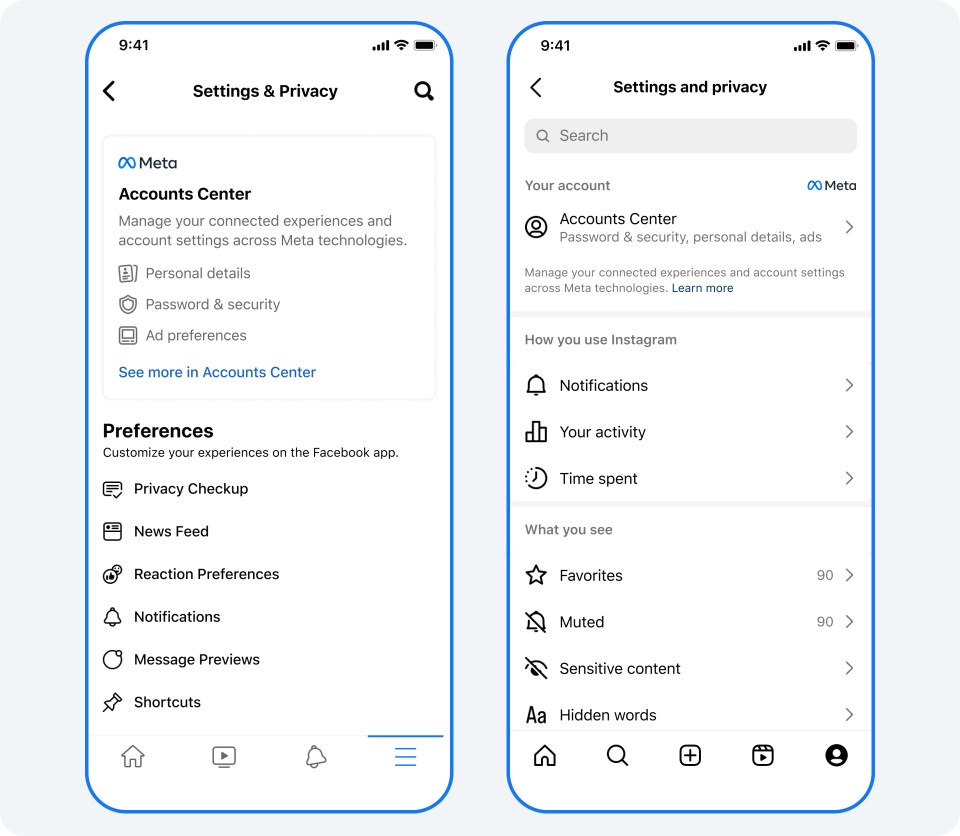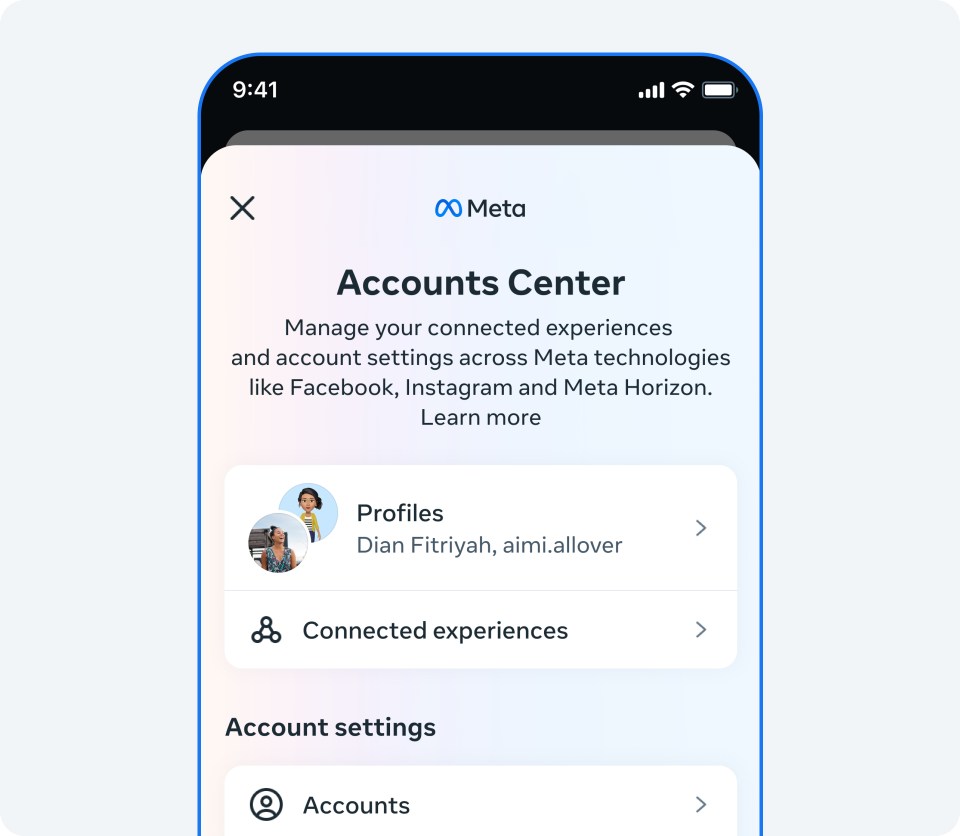 We'll continue to find ways to make it easier for people to customize how they use and interact with our apps and technologies.