Head of Meta Ireland Anne O'Leary has today officially opened our new campus in Ballsbridge Dublin. With over 2,000 full time employees, the move to Ballsbridge marks the new home for our International HQ, with additional sites in Meath where our Data Centre is located and Cork, which is home to Reality Labs.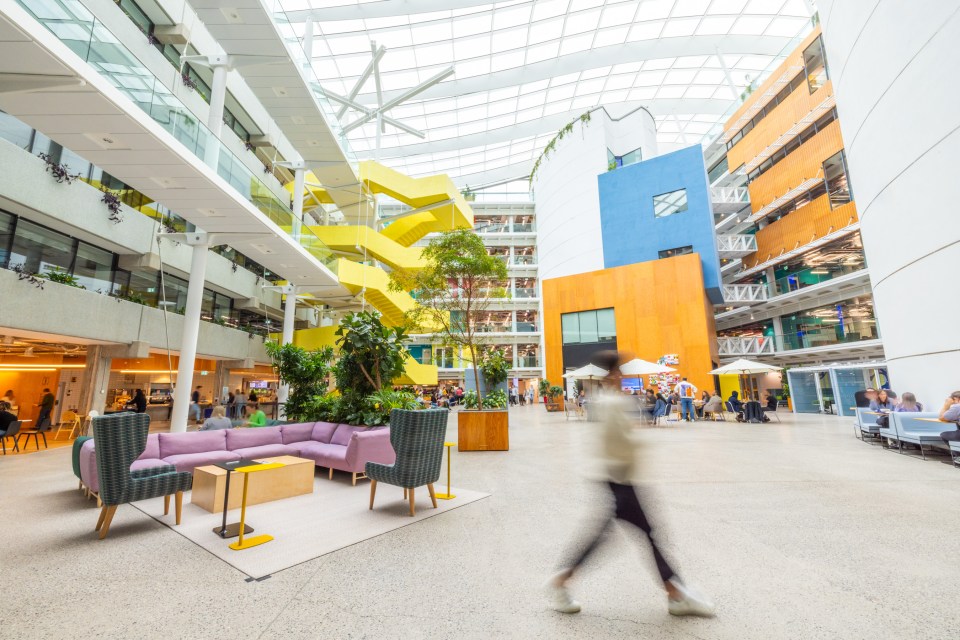 "Today marks a positive new chapter in the story of Meta in Ireland. We opened our first Irish office in 2009, with a team of 25 people. Now, with over 2,000 employees across 80 teams in three Irish locations, our operations continue to play an important role for Meta, both in Ireland and globally, as we build the future through AI and immersive technologies. 
"With over 110 nationalities, our new campus is open, bright and busy with an incredibly welcoming community. It's designed so that employees can prioritise time together to foster a vibrant culture, healthy relationships and strong collaboration so they can do their best work.
"It's been a challenging year, but today's formal opening of our international headquarters in Dublin marks the start of a new phase for Meta in Ireland. I'm hugely excited about leading the business here and am confident that our teams will significantly contribute to building the future of human connection." – Anne O'Leary, Head of Meta Ireland and Vice President of Mid-Market Global Business Group in EMEA
"Meta has been a key investor in Ireland since it opened its first Irish office almost 14 years ago. It has been a challenging time for the tech industry but Meta employs over 2,000 people in Ireland across three locations and Ireland has played an important role in the company's growth and success since 2009. On behalf of the Irish Government and IDA Ireland, I wish Meta's team every success in its new home in Dublin." – Minister for Enterprise, Trade and Employment, Simon Coveney, T.D.