Today at our global Conversations event in Mumbai we're introducing several new features that will help speed up how to get things done with businesses in a WhatsApp chat. 
Faster Chat Experiences with Flows
We're launching Flows so businesses can offer more experiences like quickly choosing your train seat, ordering a meal or booking an appointment – all without leaving your chat. With Flows, businesses will be able to provide rich menus and customizable forms that support different needs. We'll make Flows available to businesses around the world using the WhatsApp Business Platform in the coming weeks.
Choose your Payments Service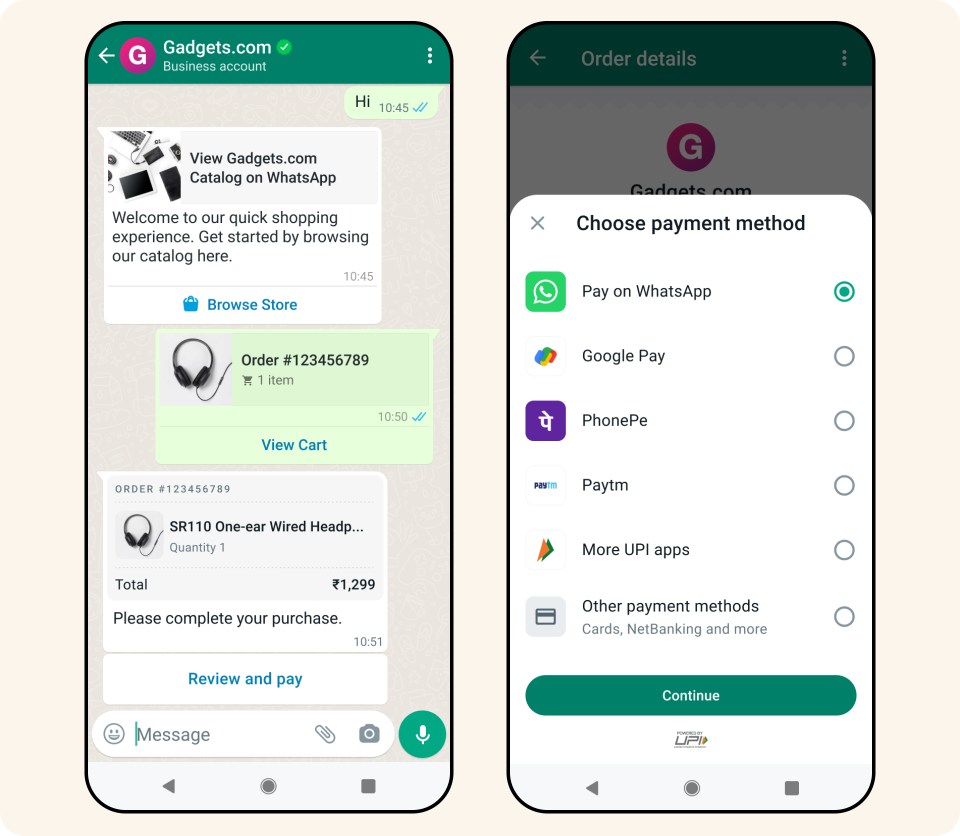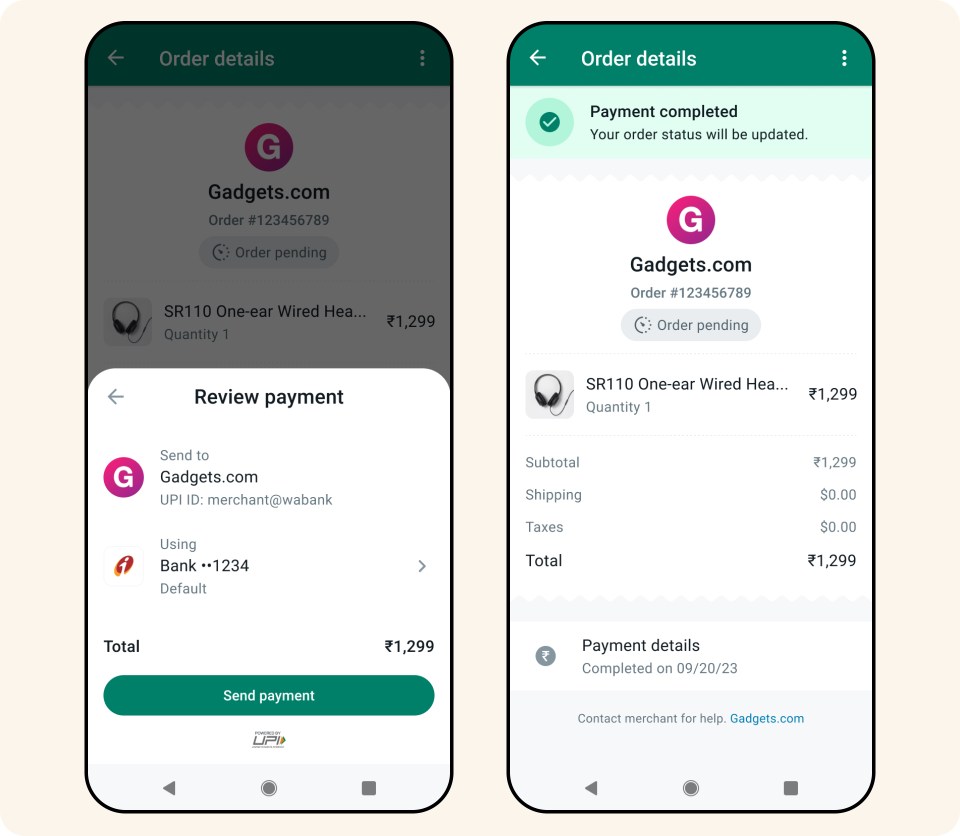 We're making it easier to complete a purchase directly in the chat. Starting today, people in India can add items to their cart and send a payment using the method of their choice from all supported UPI apps, debit and credit cards, and more. We're excited to be working with partners Razorpay and PayU to make paying for something as simple as sending a message. 
Meta Verified Businesses on WhatsApp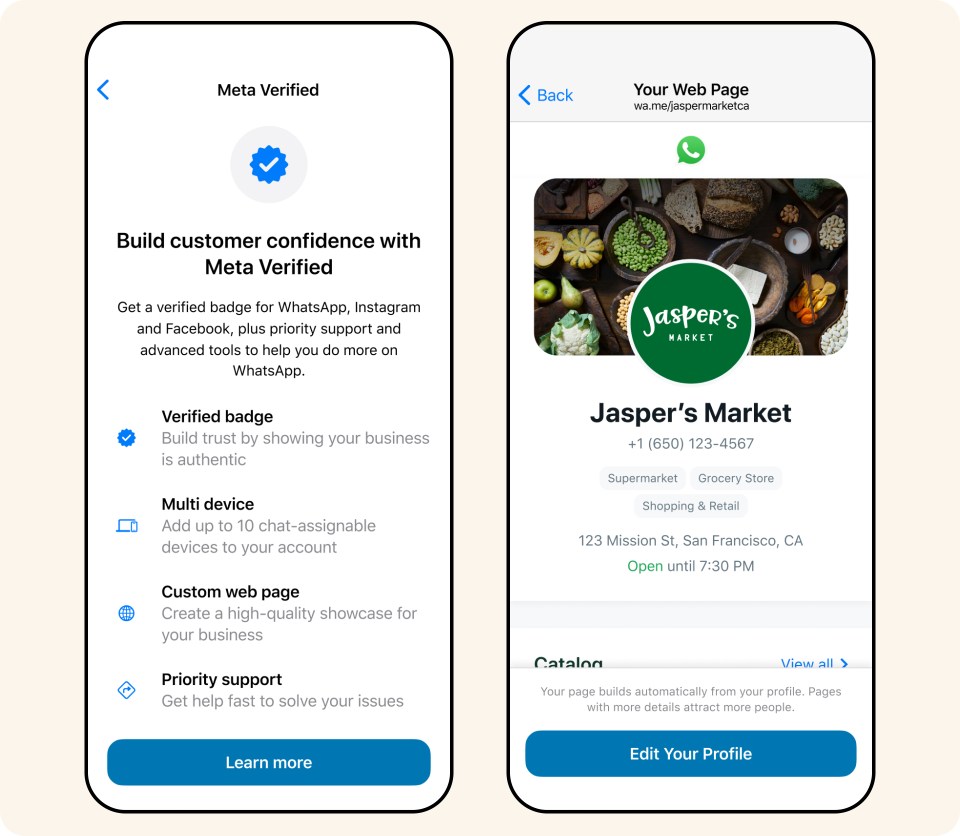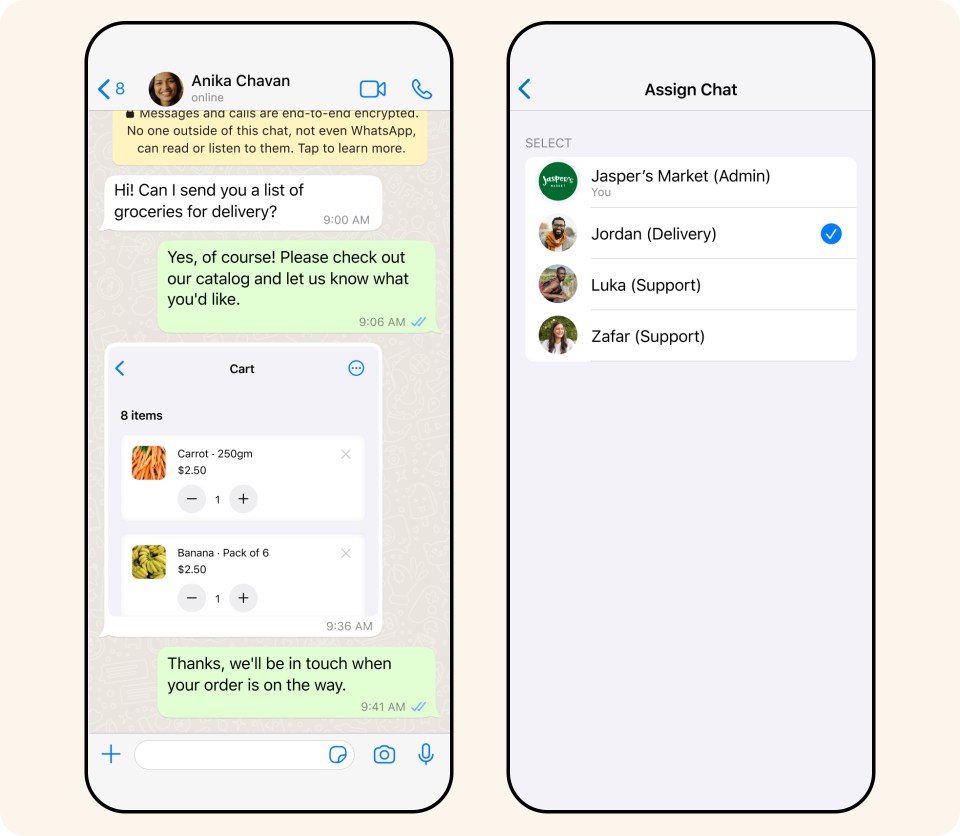 We're making it possible for businesses to receive verification from Meta, which helps you know you're chatting with the right business. To become Meta Verified, businesses demonstrate their authenticity to Meta and in return receive a verified badge, enhanced account support and impersonation protection. For businesses interested in signing up, Meta Verified will come with additional premium features including the ability to create a custom WhatsApp page that is easily discoverable via a web search, and multi-device support so multiple employees can respond to customers. We'll begin testing Meta Verified soon with small businesses using the WhatsApp Business app before introducing it to businesses on the WhatsApp Business Platform in the future. 
We're excited to continue building great features for businesses to improve the customer service and other offerings they provide to people, and look forward to hearing how these new updates help establish connections, build relationships and get more done.