Getting started on a fitness journey this year doesn't have to be a struggle — even if you're a beginner. With the immersive virtual reality (VR) fitness apps on Meta Quest, you can break a sweat whenever and wherever you want.
Whether it's a boxing session in Liteboxer, firing up some jump shots in GYM CLASS – Basketball VR or swinging away in Racket: Nx, VR fitness is a great way to get your entire body moving.
Android Integration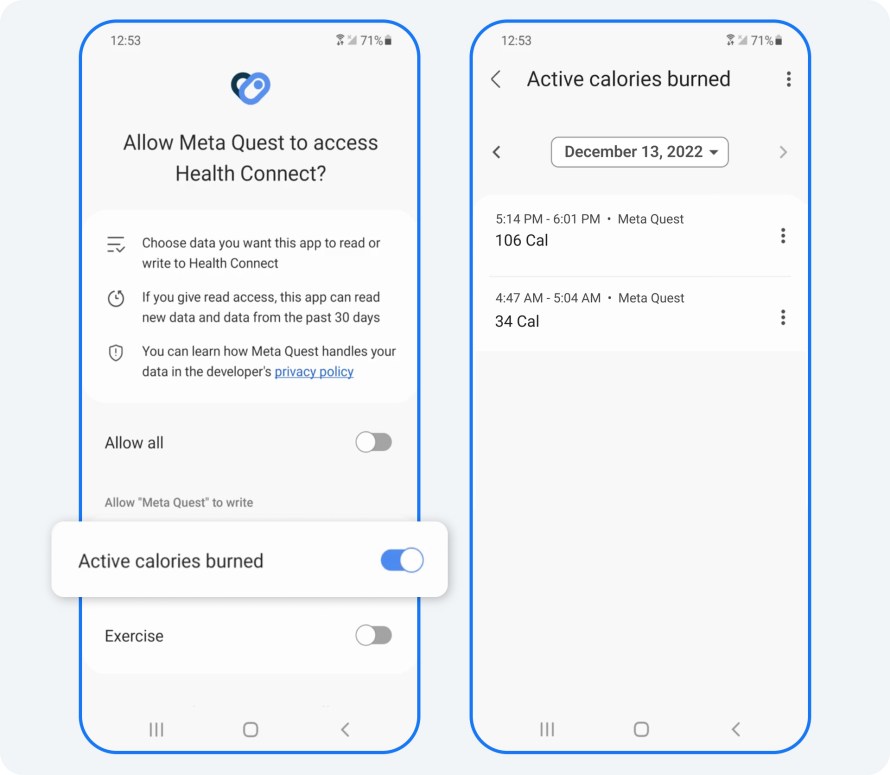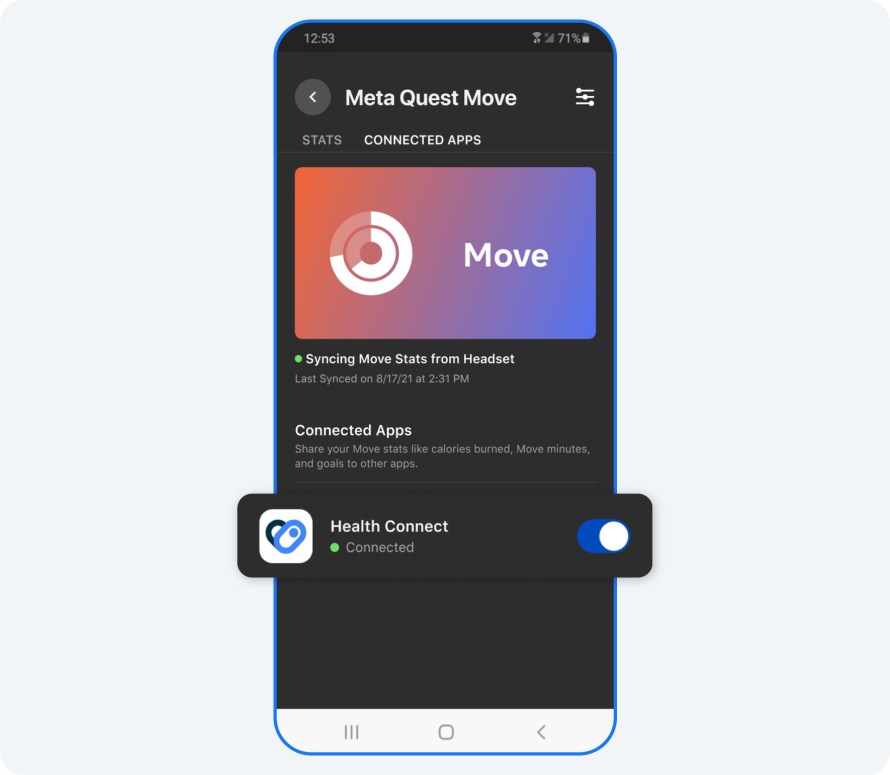 Once you start your new VR fitness routine, you'll want to keep track of how you're doing, whether you're in VR or not. Everyone can sync their stats to the Meta Quest mobile app, and now, those with Android devices can link and share information directly to Health Connect by Android.
With this new update, you can keep track of all your VR workouts and compile all your stats in the same place that you track your other daily activities on Android.
When you sync with Health Connect by Android, you'll automatically track your VR workouts on your device without ever having to manually input anything. We announced a similar integration with Apple Health last year.
Heart Rate Integration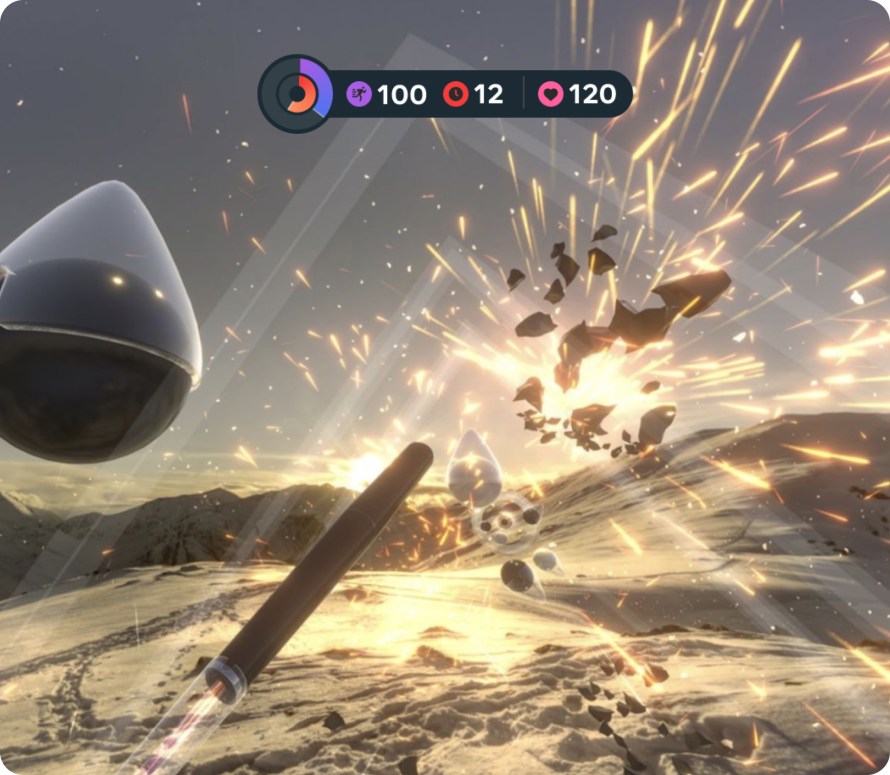 One of the most-requested fitness features for Meta Quest has been heart rate tracking, so that you can easily see tangible and real-time results. With our new heart rate feature, you'll be able to see your heart rate, when measured by a Bluetooth-enabled heart rate monitor, even while you're in a VR workout.
Now, when you pair a heart rate monitor to your Meta Quest headset, you'll have access to better and more precise information about how your VR workouts are raising your heart rate. And with that information in hand, you'll be able to meet your goals.
Heart rate monitors that can work with Meta Quest are the Garmin HRM-Dual and the Polar H10. Other heart rate monitors that use Bluetooth for pairing may also be pairable with your Meta Quest.
Elite Strap Bundle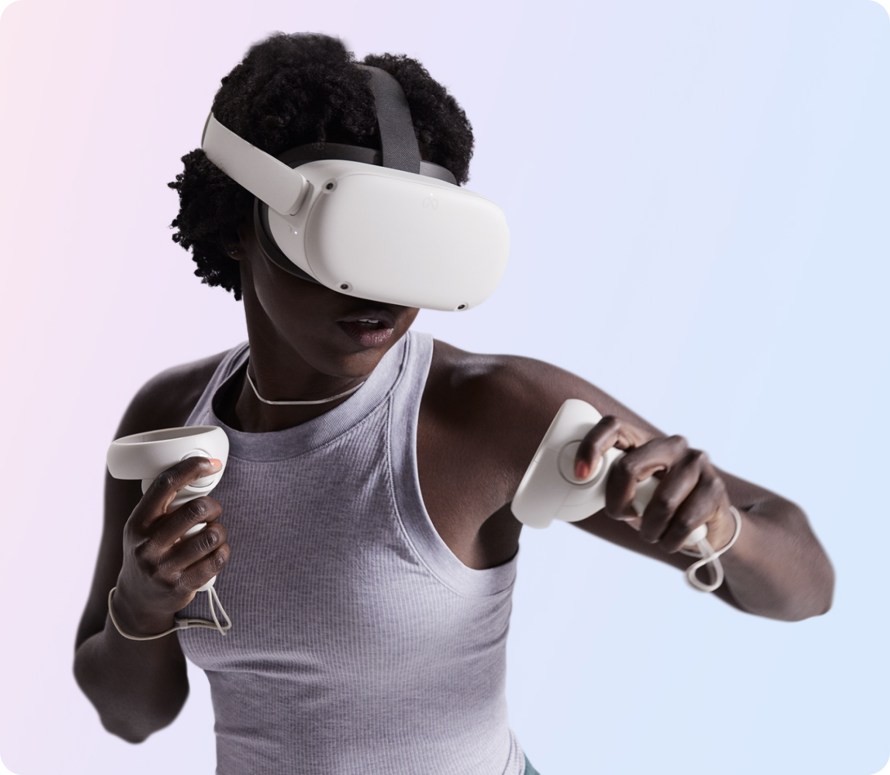 For a limited time, you can get the Elite Strap for no additional cost when you buy Meta Quest 2. This ergonomic accessory helps you get the most out of your VR workouts by letting you balance and support your headset with a simple twist of a fit wheel, which means you'll be able to keep your head in the game no matter how active you get.
Normally priced at $59.99 USD, you'll get the strap at no additional cost when you buy a new Meta Quest 2 between January 6 and January 19 (or between January 2 and January 15 in EMEA or APAC). 
Learn more about fun VR fitness apps and see how others have integrated VR fitness into their own lives.