With input from Webwise, we're launching the updated Parent and Carer's Guide to Instagram to provide parents and caregivers across Ireland a deeper understanding of Instagram's safety and privacy features.
We hope this will empower parents and caregivers to have open conversations with their teens about social media, and how to enjoy Instagram safely.
Ahead of Safer Internet Day on February 8, we're launching the updated Parent and Carer's Guide to Instagram in Ireland. With input from Webwise, we designed this guide to give parents and caregivers a deeper understanding of Instagram and the safety and privacy features available. This guide also provides tips on how parents and caregivers can approach conversations about social media with their teens.
Social media can sometimes feel confusing and potentially worrying for parents. That's why, with teens spending more time connecting online, we want to help parents and caregivers better understand the safety features available, so they feel empowered to have informed conversations with their kids. 
We've built a number of tools to meaningfully improve the experience on Instagram for teens, parents and caregivers. We recently launched Take a Break to empower people to make informed decisions about how they spend their time online, and we're working on a new experience that will nudge people towards other topics if they've been dwelling on one topic for a while. To help protect people from abuse, we launched Hidden Words which allows you to filter potentially offensive words, phrases and emojis out of your DMs and comments, so you never have to see them.
We also prevent adults from messaging young people who don't follow them, and we default under 18s into a private account when they sign up. People can always block, restrict or mute accounts they don't want to hear from, and preemptively block new accounts that person may create.
This year, we plan to launch our first tools on Instagram for parents and caregivers to help guide and support their teens, including letting parents set time limits and giving teens the option to notify their parents if they report someone. This is the first version of these tools, and we'll continue to add more options over time.
Learn more by visiting A Parent and Carer's Guide to Instagram.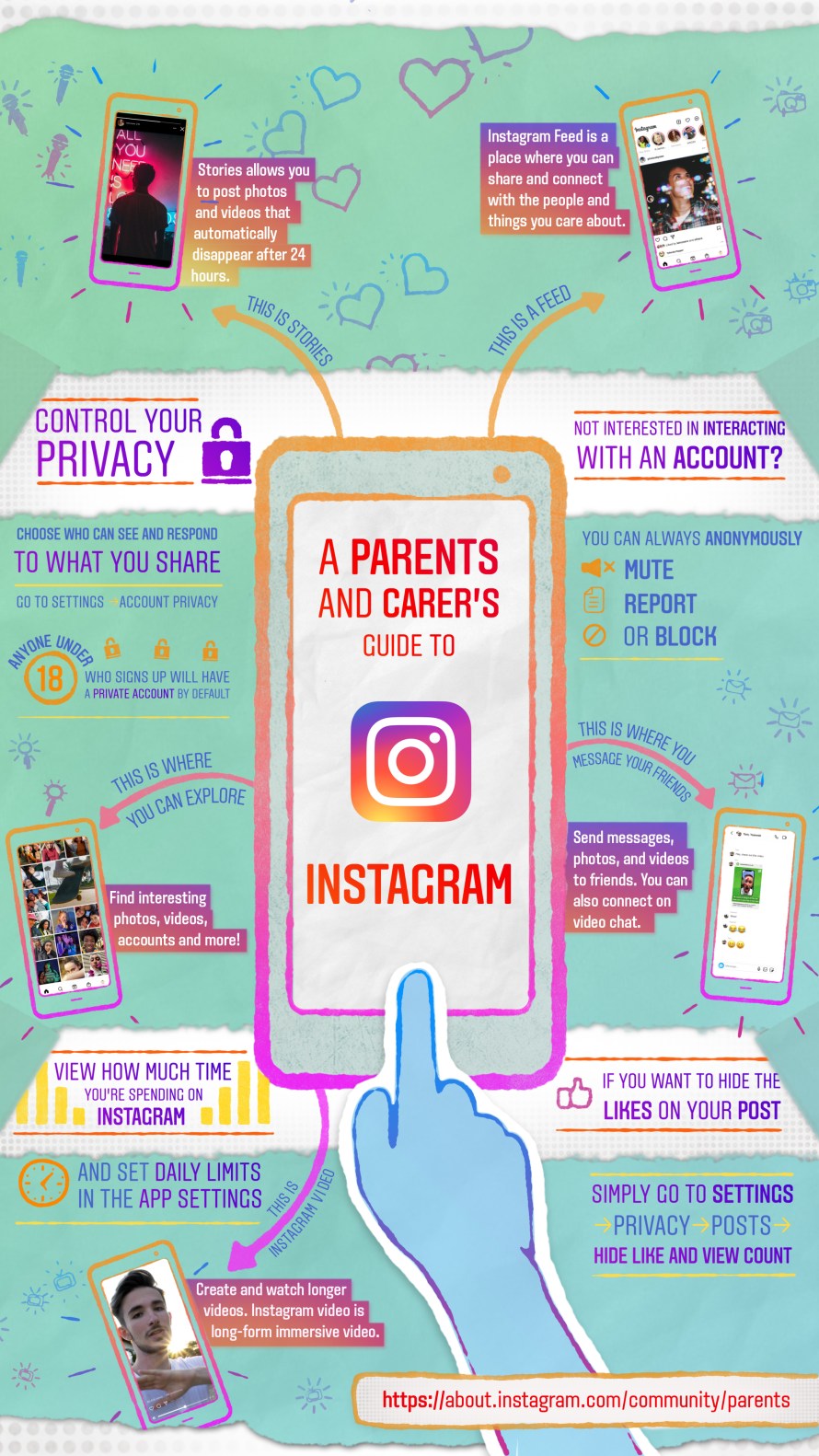 Meta works with safety organisations around the world, including Irish organisations such as the Dublin Rape Crisis Centre, Spun Out, Webwise and the National Anti-Bullying Research and Resource Centre at Dublin City University (DCU). In 2019, Meta Ireland launched a partnership with the National Anti-Bullying Research and Resource Centre at DCU on the FUSE programme which educates teachers, students and parents on bullying, cyberbullying, empathy, reporting and online safety. Since its launch, the programme has trained over 1,300 teachers from 641 schools and engaged with over 69,300 students across Ireland.