Update on May 13, 2021 at 11:00AM PT:
The board issued their binding decision for this case last month upholding our initial decision in this case. At that time the board also issued two non-binding recommendations, which we are responding to in the table below.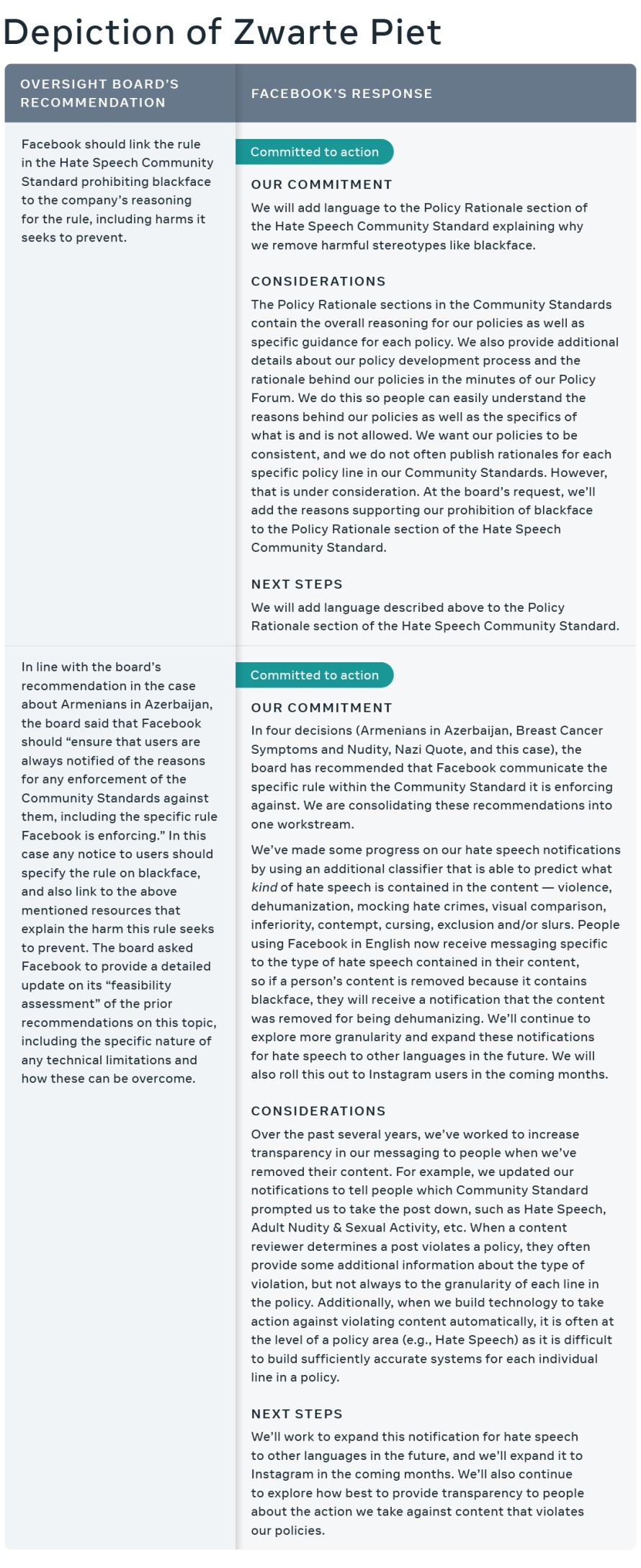 Update on April 13, 2021 at 6:00AM PT:
We welcome the Oversight Board's decision today on this case. The board decided to uphold Facebook's decision so we have taken no further action related to this case or the content.
After conducting a review of the recommendations provided by the board in addition to their decision, we will update this post.
Originally published on January 29, 2021 at 7:00AM PT:
Today, the Oversight Board selected a case appealed by a Facebook user regarding a video of a child interacting with three adults — one of whom is dressed to portray Sinterklaas and two of whom are dressed to portray Zwarte Piet. The child shakes hands and a hat is placed on his head by one of the adults portraying Zwarte Piet. Festive music is playing and accompanying text in the post, written in Dutch, states the child is happy.
Facebook has taken down this content for violating our policy on hate speech, as laid out in our Community Standards. We do not allow hate speech on Facebook that makes "designated dehumanizing comparisons, generalizations, or behavioral statements (in written or visual form) that includes… caricatures of Black people in the form of blackface."
We will implement the board's decision once it has finished deliberating, and we will update this post accordingly. Please see the board's website for the decision when they issue it.