Note: For future Facebook updates about Oversight Board cases, please visit the Transparency Center. 
Update on February 25, 2021 at 10:00AM PT:
When the board issued their binding decision for this case last month, we immediately implemented their decision and reinstated the case content. At that time they also issued a series of non-binding recommendations which we are responding to in the table below. Simultaneously we've started the process of reinstating identical content with parallel context in line with the board's decision. This action will affect not only content previously posted on Facebook but also future content.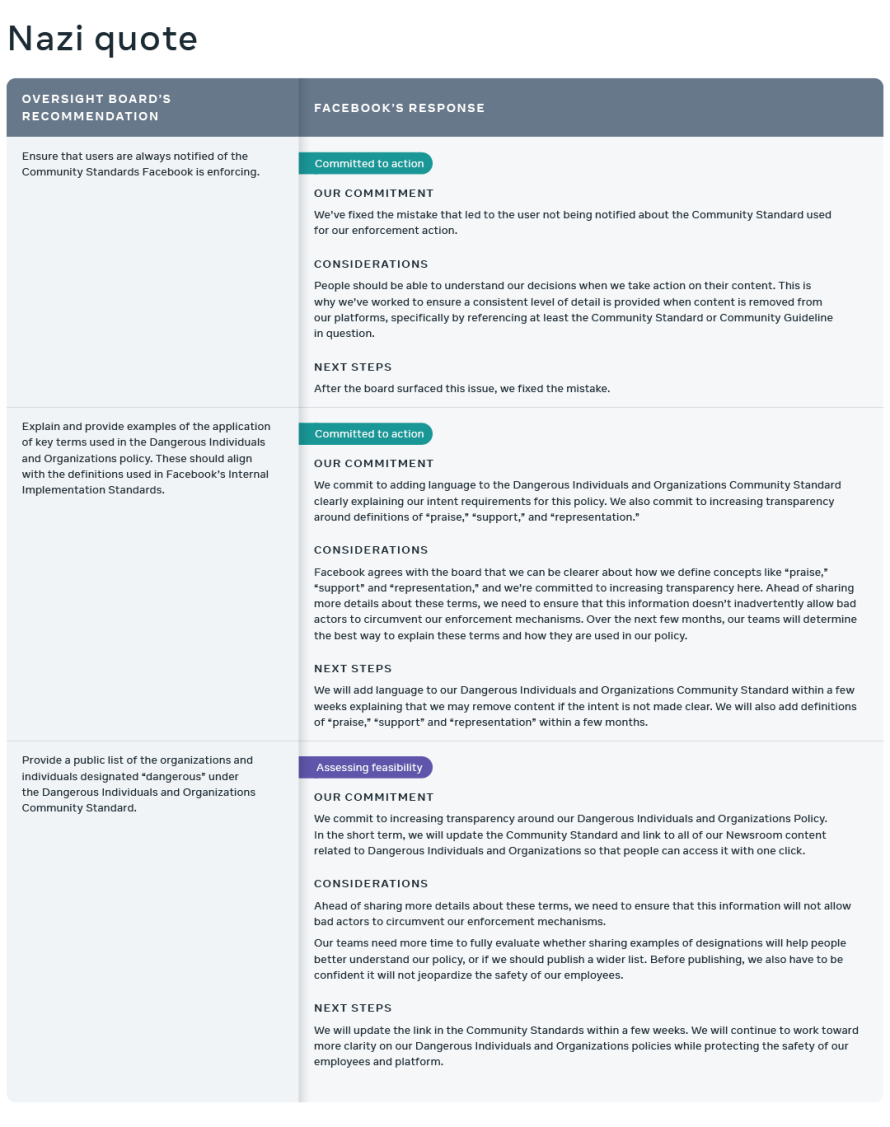 Update on January 28, 2021 at 7:00AM PT:
We welcome the Oversight Board's decision today on this case. Facebook has acted to comply with the board's decision immediately, and this content has been reinstated.
In accordance with the bylaws, we will also initiate a review of identical content with parallel context. If we determine that we have the technical and operational capacity to take action on that content as well, we will do so promptly. For more information, please see our post about how we will implement the board's decisions. We will update this post again once any further action is taken on other identical content with parallel context.
After conducting a review of the policy advisory statement provided by the board in addition to their decision, we will update this post.
Originally published on December 1, 2020 at 5:45AM PT:
Today, the Oversight Board selected a case appealed by someone on Facebook regarding a post which contained an alleged quote from Joseph Goebbels, the Reich Minister of Propaganda in Nazi Germany.
Facebook has taken down this content for violating our policy on dangerous individuals and organizations, as laid out in our Community Standards.
We will implement the board's decision once it has finished deliberating, and we will update this post accordingly. Please see the board's website for the decision when they issue it.