By Alex Stamos, Chief Security Officer
Facebook works constantly to protect your account and information as part of our effort to help build a safe community. For years, we have joined people around the world in recognizing and promoting cyber security awareness during the month of October.
This year, a lot of you will see information in your News Feed about the different tools we offer to help protect your account and can help remind you about some of the ways you can increase your security.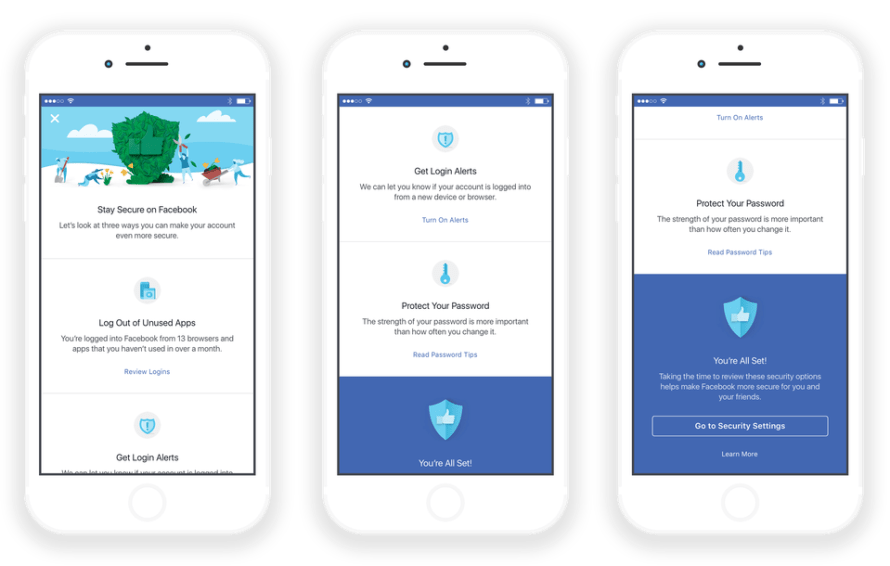 For example, this month, millions of people around the world will see a prompt to run our Security Checkup, which will help you enhance the security of your Facebook account in just a few steps. This easy-to-use tool can help you log out of Facebook from unused browsers and devices, get alerts about unrecognized logins, and learn to protect your password.
For more examples of security tools, you can check out a blog post published today from Heidi Shin, a product manager on the account security team. Her team builds and maintains the set of security features you can use to make your account more secure. Heidi's post is the first of a weekly blog series we are hosting this month, where each Monday in October, we will introduce you to a new person who can teach you more about what Facebook does, and what you can do, to help protect your account. These blogs and other security information can be found at http://facebook.com/security.