By Brent Ayrey, Product Director, and Christopher Wong, Software Engineer
Ever since 360 photos and videos came to Facebook, people around the world have embraced these new formats. 360 can take you into the action with your favorite sports teams, bring you behind the scenes at awards shows, transport you to beautiful places around the world, and put you at the center of breaking news moments like never before.
Today, we're making 360 photos and videos even more immersive and easier to discover with the launch of the Facebook 360 app for Samsung Gear VR, powered by Oculus. The app is an exciting new way to explore Facebook 360 photos and videos.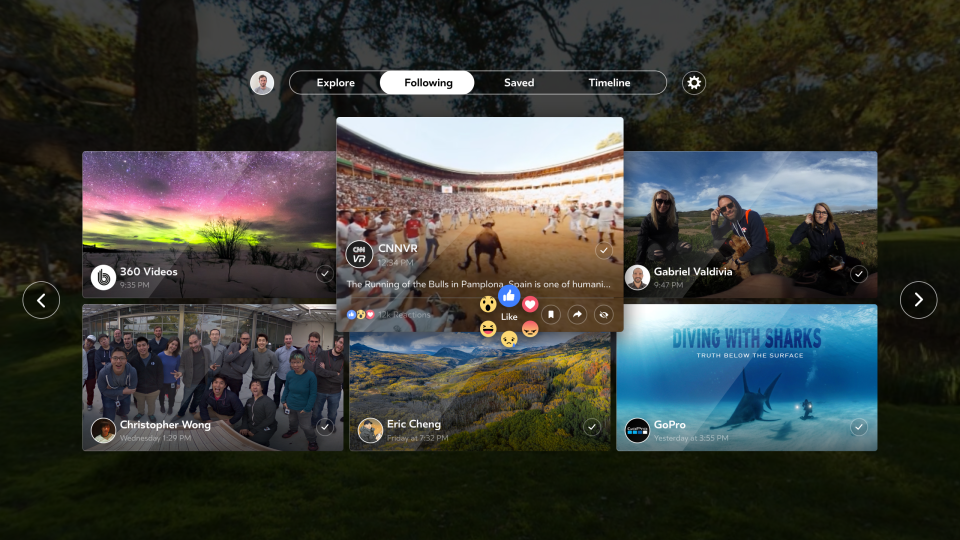 To download the Facebook 360 app for Gear VR, open the Oculus app on your Gear VR-compatible Samsung device and search for Facebook 360, or visit the Oculus site to get started.
With more than 25 million 360 photos and more than 1 million 360 videos posted on Facebook to date, there's plenty of great content to discover in Facebook 360. The app is a one-stop shop for catching up on what you may have missed from your friends and others you follow, diving into the 360 photos and videos you've saved, and finding something new to enjoy.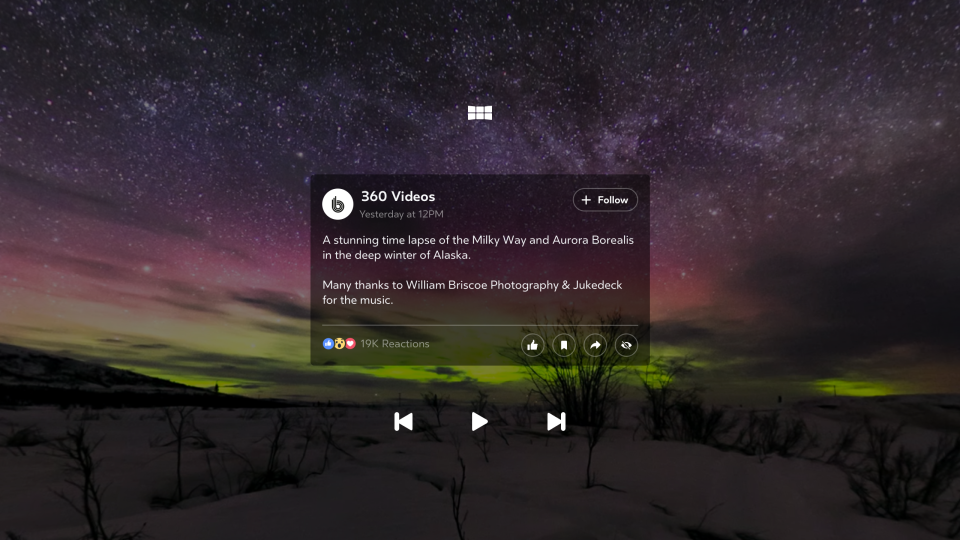 At launch, the app will feature four feeds:
Explore: Discover some of the most interesting and popular 360 content on Facebook from media companies, organizations and individual creators.
Following: Experience 360 content that your friends have posted on Facebook as well as 360 content from Pages and people you follow.
Saved: Find all the 360 content you've saved from News Feed ready for you to enjoy at a more convenient time.
Timeline: Relive your memories in a new way through your own 360 photo and video uploads.
In the Facebook 360 app, you can react to 360 photos and videos and share them on Facebook, with more social features coming soon.
We look forward to seeing how people use the app to connect with the people and things they care about, and we'll continue to improve the experience and hope to bring it to more platforms over time.
---
---