People come to Facebook every day to connect and share experiences with friends and family. We share the great places we go and we ask our friends for advice when we need help getting things done. Today we're starting to introduce a variety of new features that help you use those connections to discover new things in the world around you, decide what to do or where to go, and connect with local businesses in easier and faster ways.
Get Recommendations
Whether traveling to a new place, looking for a hair salon, or searching for the perfect place to eat, people already turn to their friends, family, and local Groups on Facebook for advice. We're rolling out a new tool that makes it easier to get and organize all those recommendations in one place.
When you write a Facebook post looking for advice on local places or services, you'll have the option to turn on Recommendations for that post. If you turn on the feature, your friends can comment on your post with suggestions, and you'll see all of them mapped out and saved in one place. You can also go to your Recommendations bookmark on Facebook (desktop only) to ask a new question or help your friends.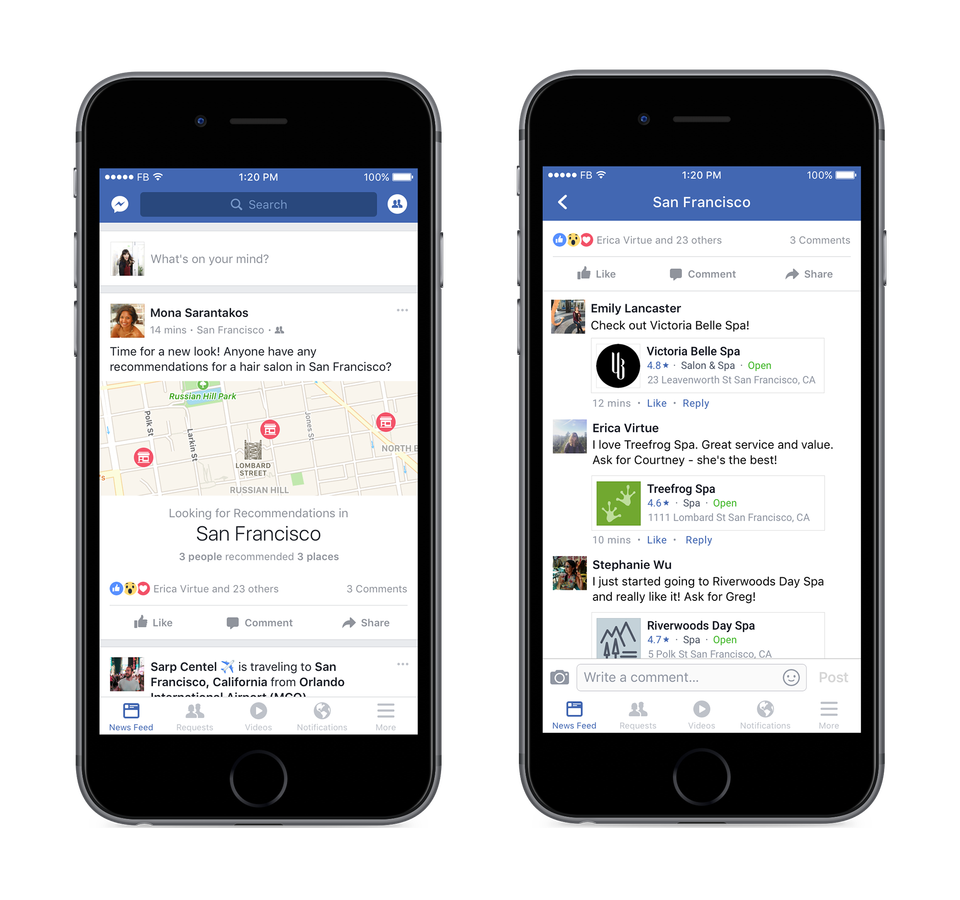 Discover Local Events
Facebook is a great way to find events happening around you and now it's even easier to discover new things to do with friends. To make exploring events even better, we've revamped the Events bookmark on Facebook. You can catch up on the latest events activity from friends and hosts and browse event recommendations based on what's popular with friends or events you've connected with in the past. This new version of the events dashboard will start to roll out in the US in the coming weeks.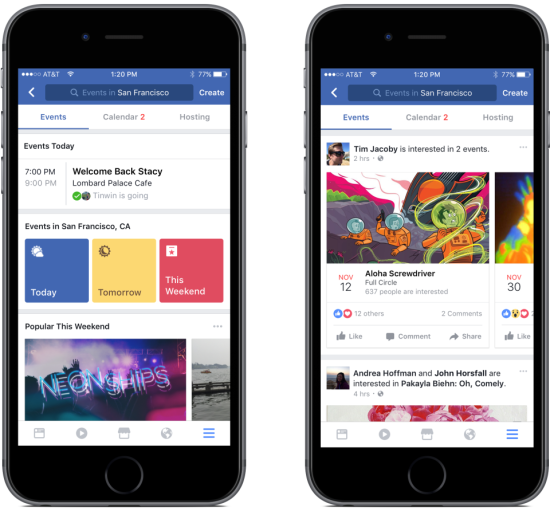 Get More Out of Your Local Business Interactions on Facebook
We're introducing some new ways for people to take action faster once they've found something they want to do or a place they want to go.
Order food: You can now order food from restaurants directly from their Facebook Pages. Simply click "Start Order" on any restaurant's Facebook Page that uses Delivery.com or Slice.
Request an appointment: For local businesses that require you to book an appointment, such as spas and salons, you can now request a time via the business' Facebook Page and view their entire slate of services and offerings. They'll then get back to you on Messenger to confirm your appointment.
Get a quote: Some local business Pages will now have a "Get Quote" button at the top that lets you easily and quickly request a quote from the business.
Get tickets to movies and events: For many new movies this fall, you can buy movie tickets straight from their Facebook Pages via Fandango. In partnership with Ticketmaster and Eventbrite, we're also making it possible for people to get tickets to other events — free or paid — directly from the event page on Facebook.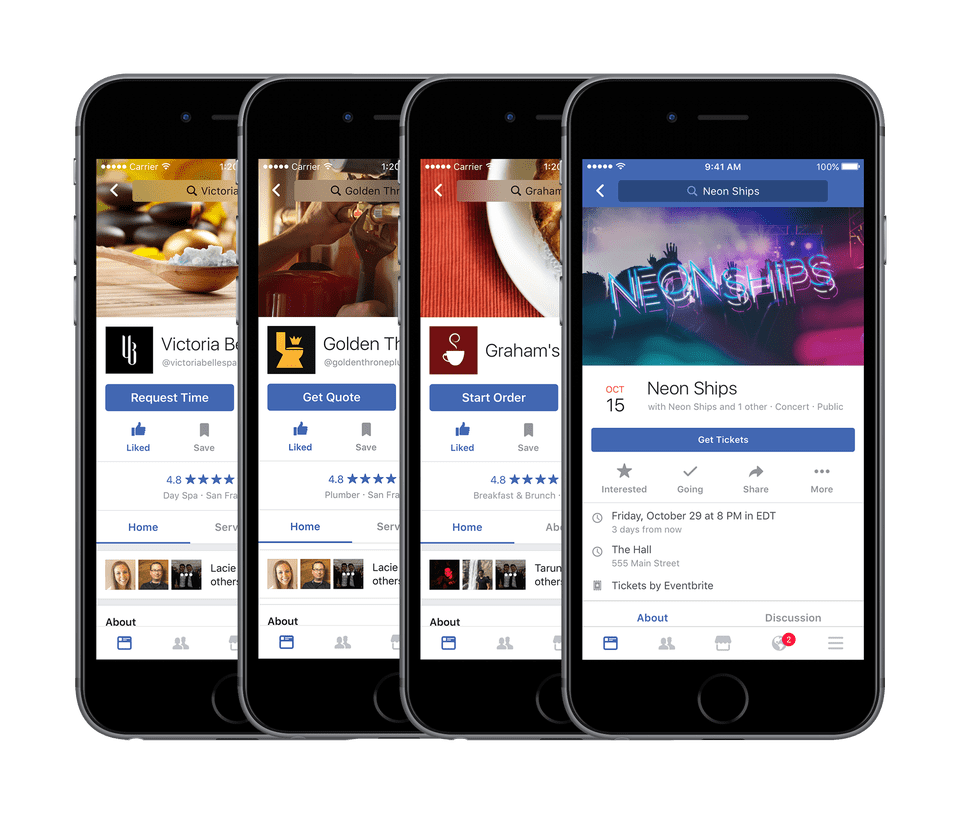 We're starting to roll out these initial experiences in the US today. This is the first step, and over the coming months we'll be launching even more new features that will make it easier to get things done, make confident decisions and communicate directly with businesses on your time and terms.