By Dirk Stoop and Eugene Min, Product Managers
Yesterday, we announced new features for Facebook Live. We're always working to improve Facebook Search to help you find out what the world is saying right now about the latest news and popular topics. So, we've updated Search with more ways to discover Live video.
Live Video in Trending Topics
It's now easier to discover Live video in topics that are Trending on Facebook. If relevant Live video is available, it will be included in the Search results pages for these topics so you can get a direct, first-hand look at what's happening.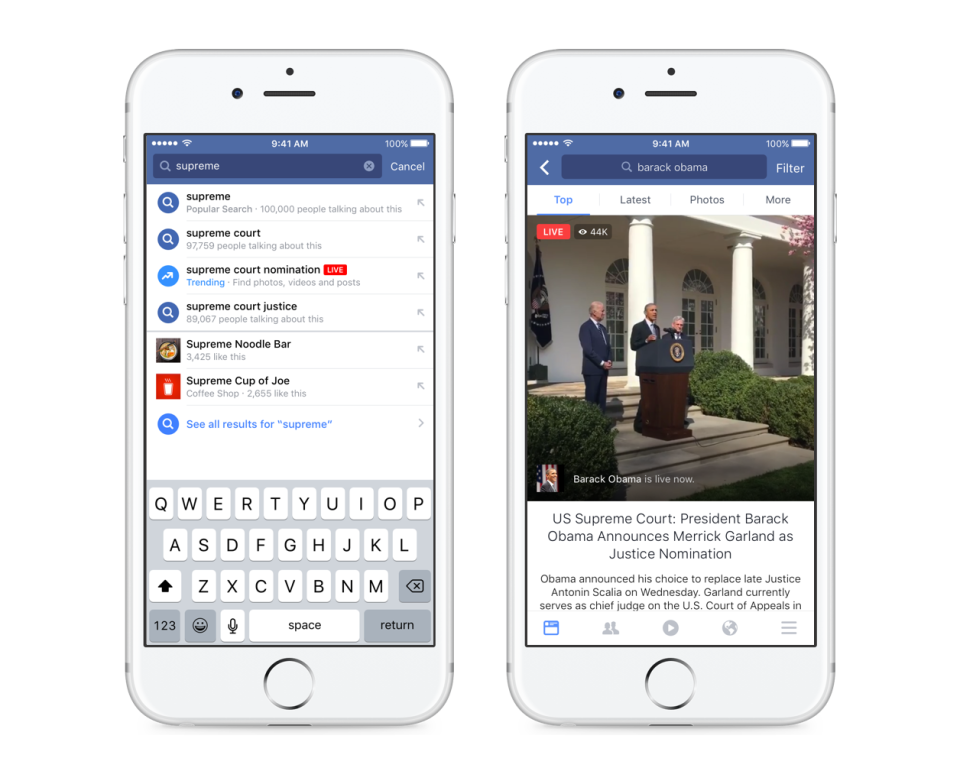 You'll also see a new indicator that lets you know when relevant Live video is available for a Trending topic.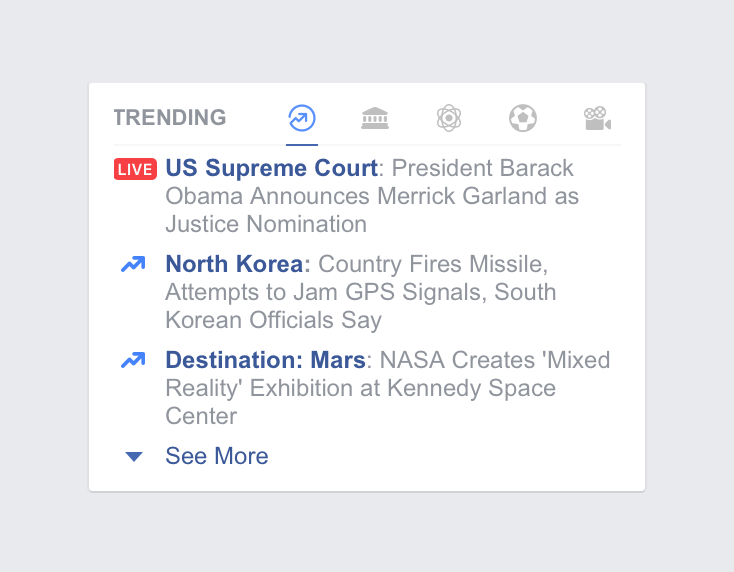 Expect to find Live video in a small handful of Trending topics for now. As more people start creating and sharing Live video, we're excited to see these perspectives make Trending topics an even better experience.
Video Search
Our team built a dedicated search experience for the new Live video destination that's coming to Facebook's mobile app. Here, you can easily find even more videos across Facebook—just type a few keywords into the search bar at the top of the screen to discover all sorts of videos about things that matter to you, from chefs sharing their recipes to scientists explaining their breakthroughs to comedians trying out new jokes.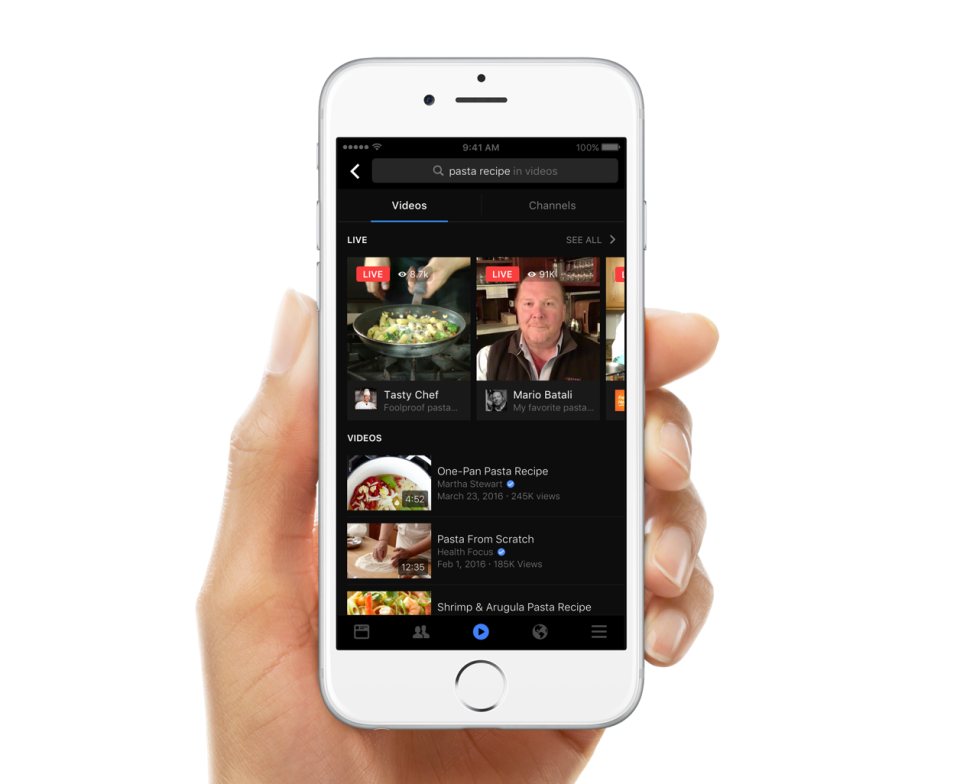 As always, you can only see videos that have been shared with you.
These updates are another way Search connects you with the unique, authentic public stories and conversations happening on Facebook. We look forward to your feedback.
---
---