By David Marcus, VP of Messaging Products
Launching the Messenger Platform (Beta)
Every month, over 900 million people around the world communicate with friends, families and over 50 million businesses on Messenger. It's the second most popular app on iOS, and was the fastest growing app in the US in 2015.
Over the past year as we've been expanding what people can do on Messenger, we've been laser focused on creating the best and most engaging experiences. Part of this effort has been partnering with a few businesses to build deeper interactions with their customers on Messenger in a way that is contextual, convenient, and delightful, with control at it's core. Today we are launching the Messenger Platform (Beta) with bots and our Send / Receive API.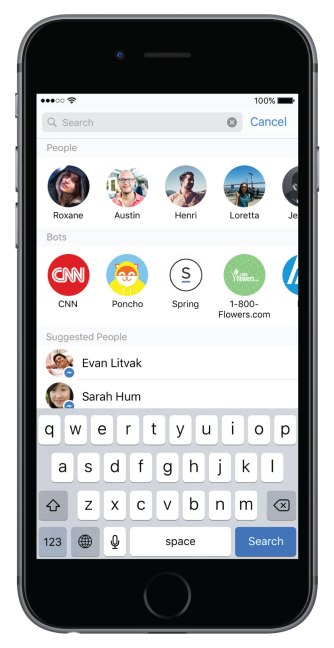 We're excited to introduce bots for the Messenger Platform. Bots can provide anything from automated subscription content like weather and traffic updates, to customized communications like receipts, shipping notifications, and live automated messages all by interacting directly with the people who want to get them.
The Messenger Send / Receive API will support not only sending and receiving text, but also images and interactive rich bubbles containing multiple calls-to-action. Developers can also set a welcome screen for their threads to set context as well as different controls. Starting today, all developers and businesses will have access to documents to build bots for Messenger, and submit them for review. We will gradually accept and approve submissions to ensure the best experiences for everyone on Messenger.
We've also built powerful discovery tools such as plugins for websites, usernames and Messenger Codes and a prominent search surface in Messenger. Additionally Facebook News Feed ads will enable the opening of threads on Messenger and a new customer matching feature will allow messages that are usually sent through SMS to be sent on Messenger.
Last but certainly not least, the availability of Wit.ai's Bot Engine will enable developers to build more complex bots that can interpret intent from natural language, and continuously learn to get better over time.
Putting people first
People's experience on Messenger is at the heart of everything we do. We know we can't serve businesses well without putting people in control, so that's exactly what we've done. As businesses begin to interact with people – from reservations to customer service to a small test of sponsored messages – we've built a new suite of controls and policies that we're putting in place now and for the future. We are focused on facilitating messages from businesses that provide meaningful value to the people who receive them. People will be able to mute and block communications that they don't want to receive. There are also strict policies for developers and businesses to uphold and we will have review processes to ensure we carefully evaluate how our community is responding.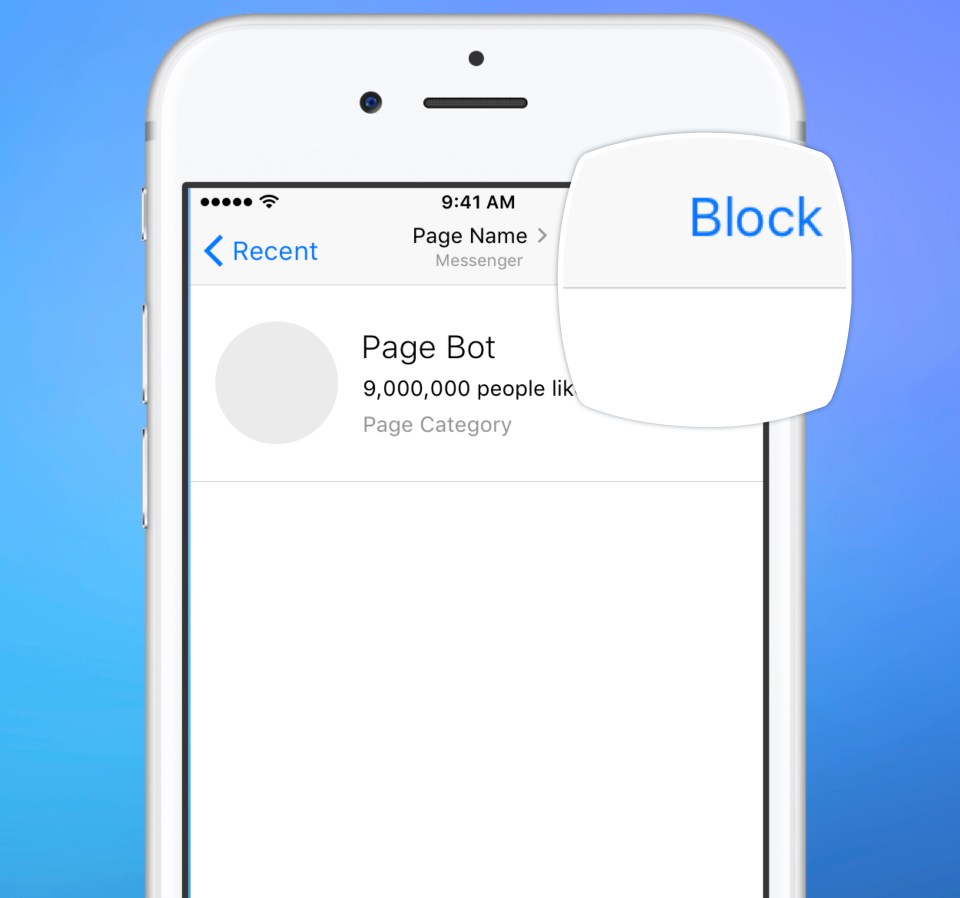 We're looking forward to building a future of amazing Messenger experiences powered by the community of developers, businesses and people who use Messenger every day.
For more information check out our developer blog.
---
---