By Julian Gutman, Product Manager
Notifications are becoming one of the primary ways people first learn about things wherever they are. Today we are introducing Notify, a new app from Facebook that delivers timely notifications about the things that matter to you, from the sources you love, all in one place.
Everyone has different interests, so whether you're into sports, celebrities, news, movies, music or shopping, Notify makes it easy to find notifications you're into with a broad selection of great "stations" across a variety of categories. Some examples of stations include:
The Final Scores station from FOX Sports provides end-of-game summaries for your favorite teams.
The Daily AM Forecast station from The Weather Channel sends a local weather forecast at the start of your day.
Hot New Trailers from Fandango gets you the newest trailers for the hottest movies as they drop.
Breaking News from CNN and Top Stories from Fox News deliver the day's news headlines.
The 10 Best Dressed station from Vogue is your weekly digest of the best-dressed celebs.
Daily Meditation from Headspace brings bite-sized guided meditation exercises into your day.
The Flashback station from Getty Images delivers iconic imagery from this day in history.
To create your personal mix of notifications you select the stations from which you want to receive updates. Sources like the ones above will publish notifications through these stations when there are relevant updates. Notify also provides station suggestions based on your Facebook profile, and it's easy to discover and add new stations any time.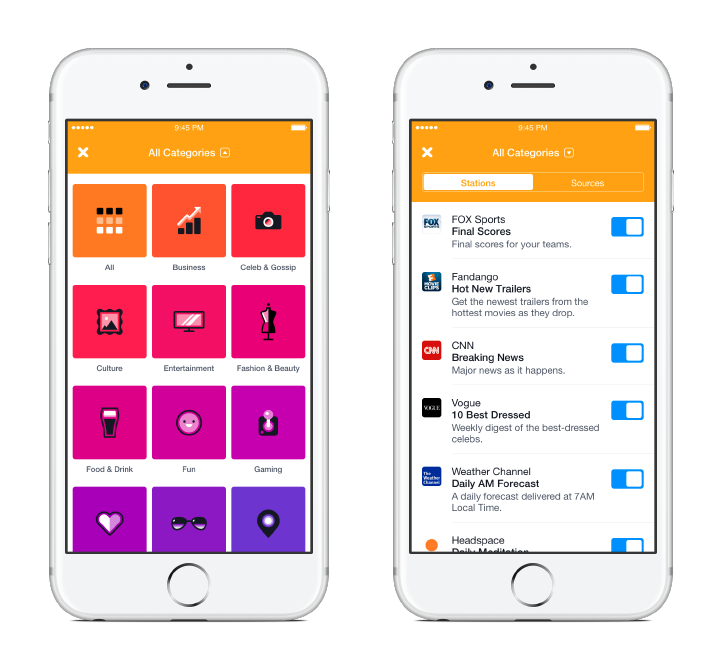 You'll receive notifications, delivered right to your lock screen, and a quick glance will keep you connected to the things that you care about throughout the day. If you want to see more, just swipe or tap through any Notify notification to open the link in the app's browser where you can read the full article, watch the video, or view the site.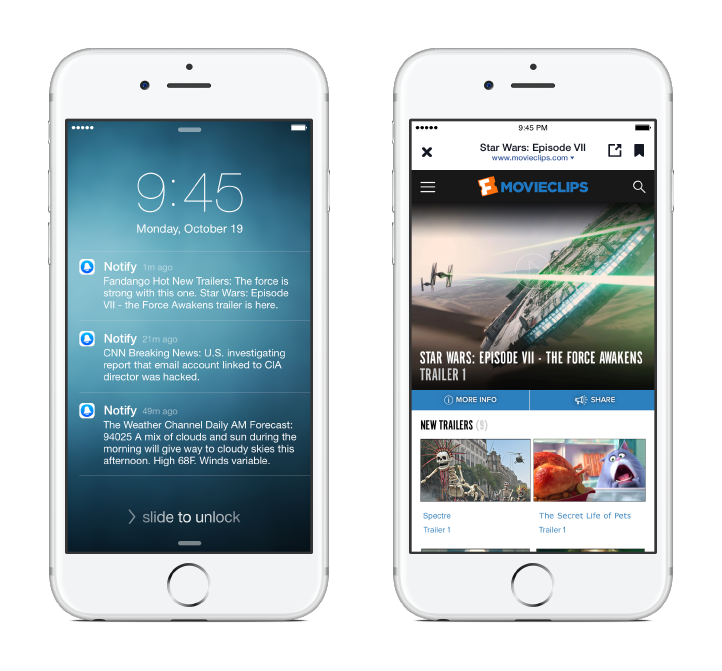 It's easy to share your favorite notifications with friends via text, email, Facebook or other social networks, right from your lock screen. If a notification catches your eye when you're busy or distracted, just swipe to add it to your Saved Notifications list. You can discover all the notifications you've received from Notify in the last 24 hours via a convenient in-app feed so you can easily stay up to date.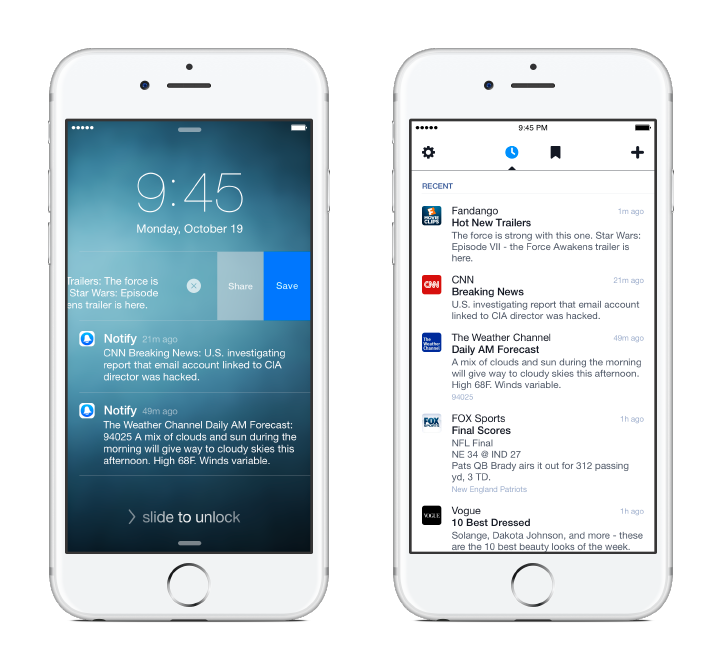 Notify launches with a great list of sources powering multiple stations to meet a wide variety of interests, and we plan to add more sources in the near future.
Notify from Facebook is available today in the US for iPhone and we're excited to explore this evolving medium with participating sources. You can download Notify from the App Store. Learn more at notify.co.
---
---