By Naomi Gleit, VP of Product Management
With more than 150 million people around the world connected to a cause, Facebook is a global community of volunteers, donors and activists coming together to make the world a better place.
People raise money for disaster relief, they search for missing children, and they bring attention to the issues they care about. We've seen from our community that when people take action, lives are changed. We know we can do more to enable these connections.
Today we're testing fundraisers – a new tool – and improving our Donate button, to allow people to donate to charities without leaving Facebook. We hope these features help nonprofits reach new supporters, engage their community and get the valuable funding they need to continue their good work.
In 2013, we first tested different ways for nonprofits to fundraise on Facebook. As a company we have also partnered with organizations to create donation campaigns after major natural disasters, like the Nepal earthquake. And we hope these new tools will help these groups do even more.
A new place to fundraise
Fundraisers are a dedicated place to raise funds from a nonprofit's Page for a specific campaign.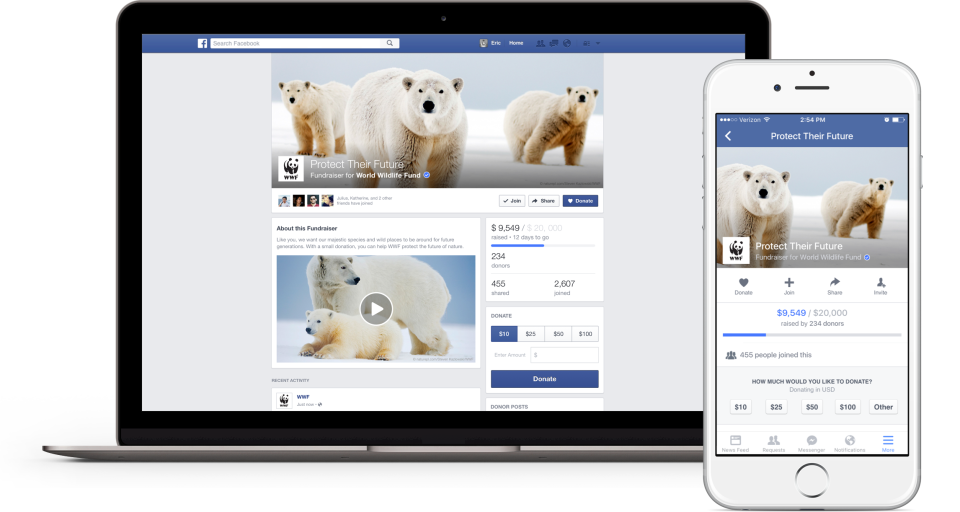 Nonprofits can tell their campaign story, rally supporters, collect donations and visibly track progress toward a goal for year-end drives, themed campaigns and special projects such as building a clean water well or funding a clothing drive.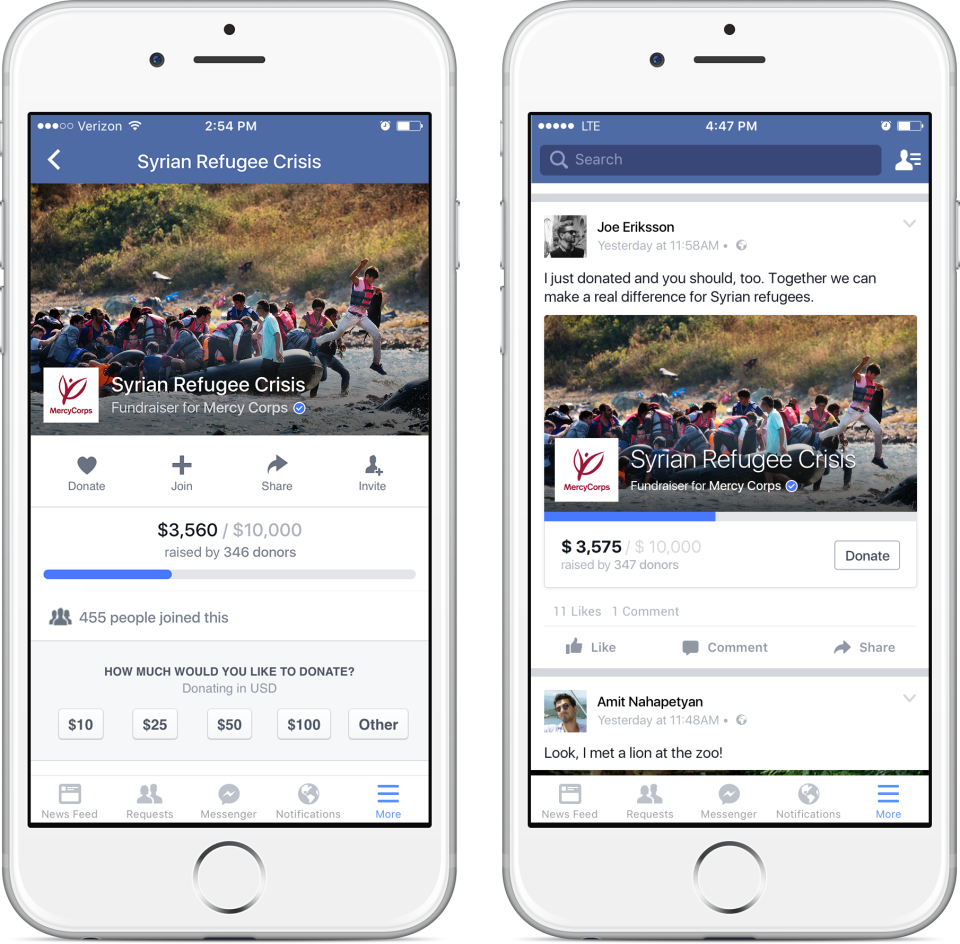 People will be able to donate in just a few taps and share their donations with friends. All shared posts will also include a Donate button, making it easy for anyone who sees it to donate and join the fundraiser directly from News Feed.
A Donate button for Pages and posts
To help nonprofits increase donations, we're improving our Donate button and making it available on Pages and posts. Adding a Donate button to a Page will give a nonprofit a consistent place to collect donations, even as they update their Page's content. Including a Donate button on a post will give people an easy way to donate directly from News Feed.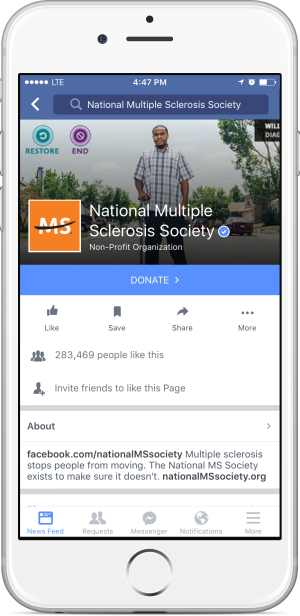 Both of these buttons will make it easy for supporters to contribute using a one-page form without leaving Facebook, and share that they donated with their friends.
Learn More
We're currently testing these experiences with 37 partner organizations including Mercy Corps, National Multiple Sclerosis Society and World Wildlife Fund. We're committed to expanding these tools to as many organizations as possible in the future. Soon, we will be making them available to other US-based 501c3 nonprofits. Organizations interested in using these tools can sign up to learn more.
We're excited to build more tools that can help nonprofits do more good in the world.
Update as of 6/30/2016:
Today we will be expanding fundraisers to allow people to raise money for US-based 501(c)(3) nonprofits directly on Facebook. Fundraisers allow supporters to set up a dedicated page to share their story, tell others about a nonprofit's mission and rally around a fundraising goal. With more than 100 nonprofits to choose from at launch, people in the US can create fundraisers and people in 39 countries can donate to their friends' fundraisers. We will be looking to expand the list of nonprofits you can fundraise for soon, with a goal of making this available widely to 501(c)(3) organizations over the coming year. We are also inviting any US-based 501(c)(3) nonprofit to sign up here to get access to this new tool. For more information on fundraisers, visit donations.fb.com.
---
---