People are coming together to support those affected by the earthquake that struck Nepal and impacted the populations of Nepal, India and Bangladesh.
Starting today, people on Facebook will see a message at the top of News Feed with an option to donate to International Medical Corps, which has emergency response teams operating mobile medical units to deliver critically needed medical care and medicines to the regions hardest hit by the earthquake. To do this, we are using our Donate feature, where people can donate directly to IMC to support their relief efforts on the ground.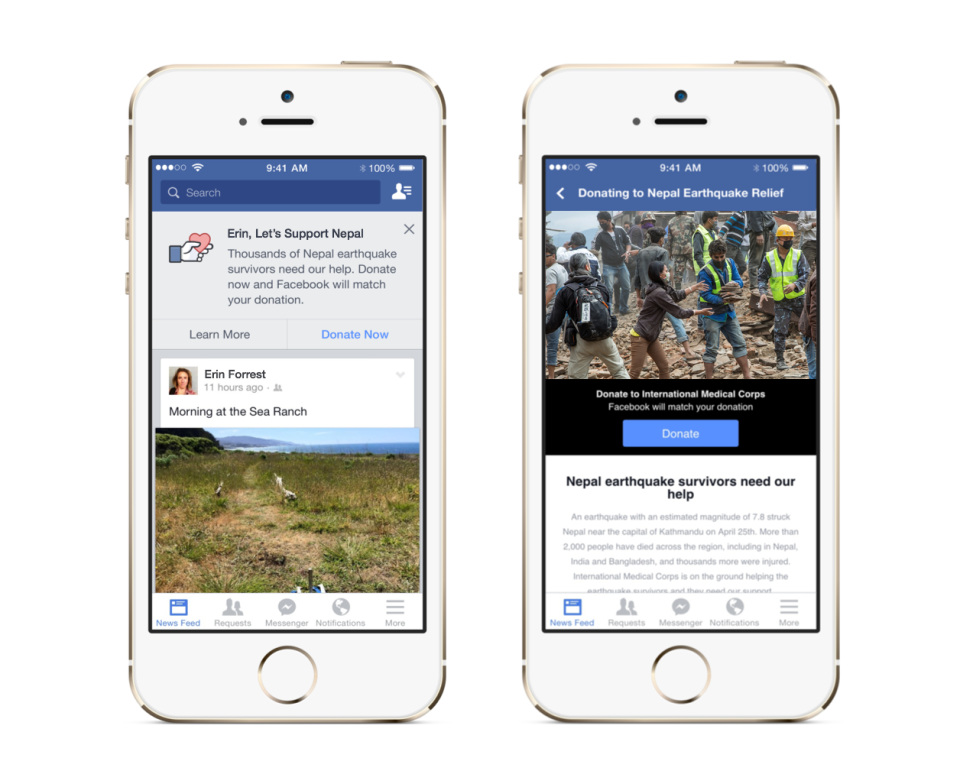 Facebook will match every dollar donated up to $2 million. Facebook's matching funds will be distributed to local relief and rescue organizations working to provide immediate and ongoing relief. Please go to facebook.com/nepalearthquakesupport to learn more.
In addition to launching Donate, Safety Check – a simple and easy way to say you're safe and check on others – was activated on Saturday in large parts of Nepal as well as areas in Bangladesh, India and Bhutan. Since then, millions of people have been marked safe and tens of millions of people were notified that someone they know has been marked safe. Read more information on Safety Check here.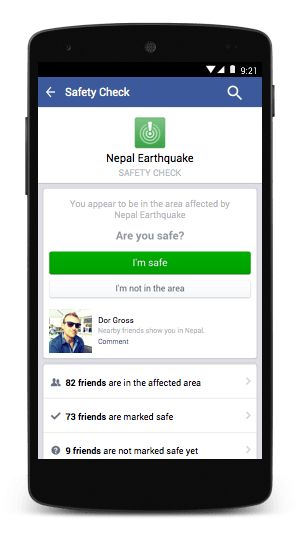 During times of crisis, we have seen people turn to Facebook to learn about what's happening, share their experiences and support one another.
By offering tools to help people donate to support those in the affected areas and check on loved ones, we're hopeful that together we can promote safety and help urgent resources reach those who need them.