By Andrea Vaccari, Product Manager 
Billions of calls are made everyday on mobile phones and people often have very little information about who's calling them. Today we are starting to test Hello, a new app built by the Messenger team. Hello connects with Facebook so you can see who's calling, block unwanted calls and search for people and places.
When you get a call, Hello will show you info about who's calling you, even if you don't have that number saved in your phone. You will only see info that people have already shared with you on Facebook.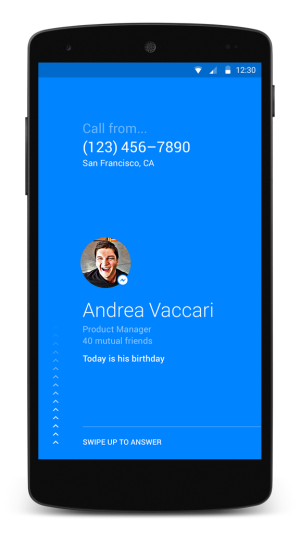 You can also search for people and businesses on Facebook and call them with just one tap. So if a friend tells you about a new restaurant in your neighborhood, you can use Hello to find their hours, make a reservation and get directions, all without leaving the app.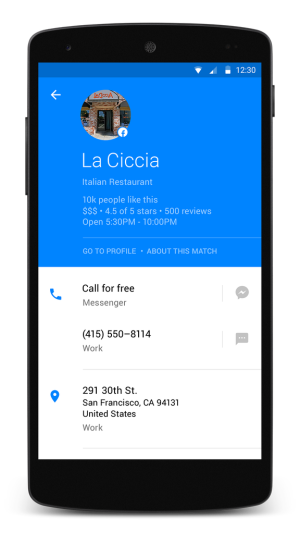 Hello makes it easy to block unwanted calls. From your settings, you can block specific numbers and adjust whether you want to automatically blocks calls from commonly blocked numbers. Blocked calls go straight to voicemail and can be reviewed in your recent calls.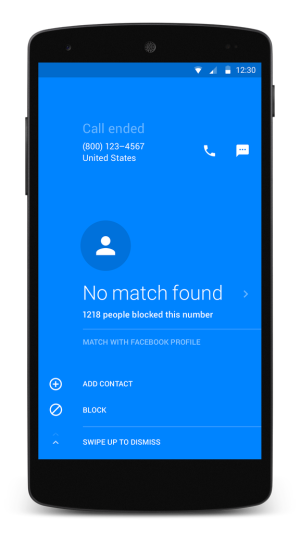 With Hello, people will only see info they could otherwise find on Facebook. We've also made it easy to control your experience using your settings on Facebook and in the app.
We will be testing Hello, a Facebook Creative Labs app, on Android starting today. You can download it in the Play Store.
---
---