Today at F8, Messenger introduced a platform for developers to easily create apps that integrate with Messenger. Messenger Platform brings even more ways for the 600 million people who use Messenger every month to express themselves. With more than 40 new apps, people can enhance their conversations with GIFs, photos, videos, audio clips and more.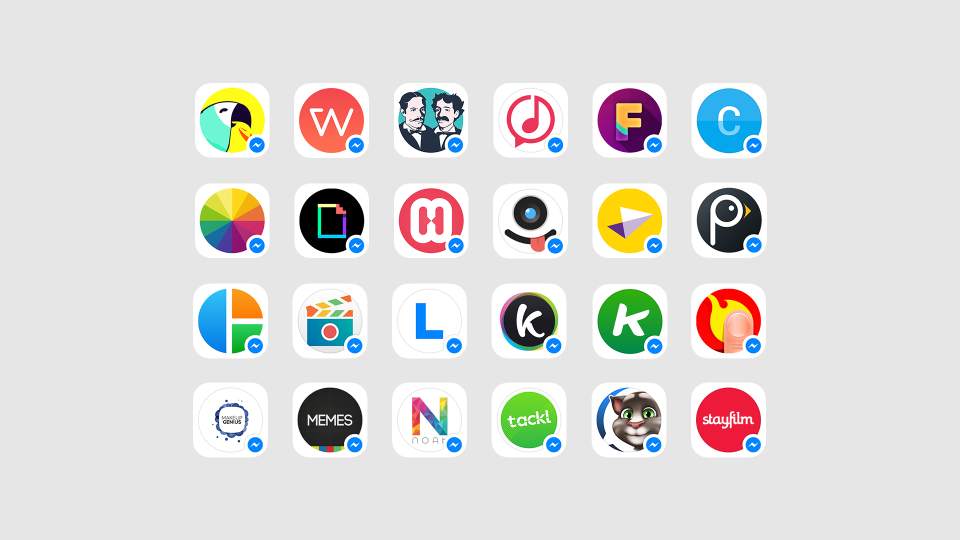 The composer is expanding so people can discover creative new apps to enhance their Messenger experience.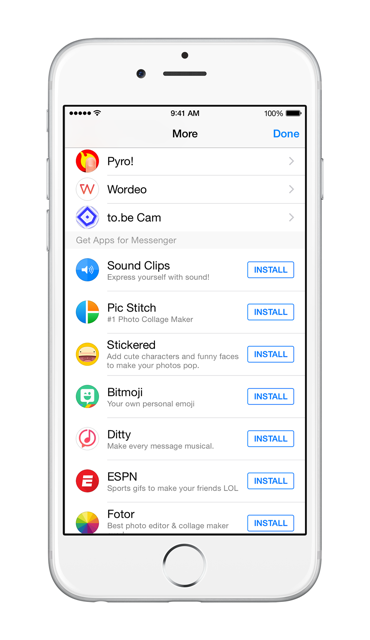 Discover apps without leaving Messenger by tapping install when a friend sends a message from a Messenger Platform app.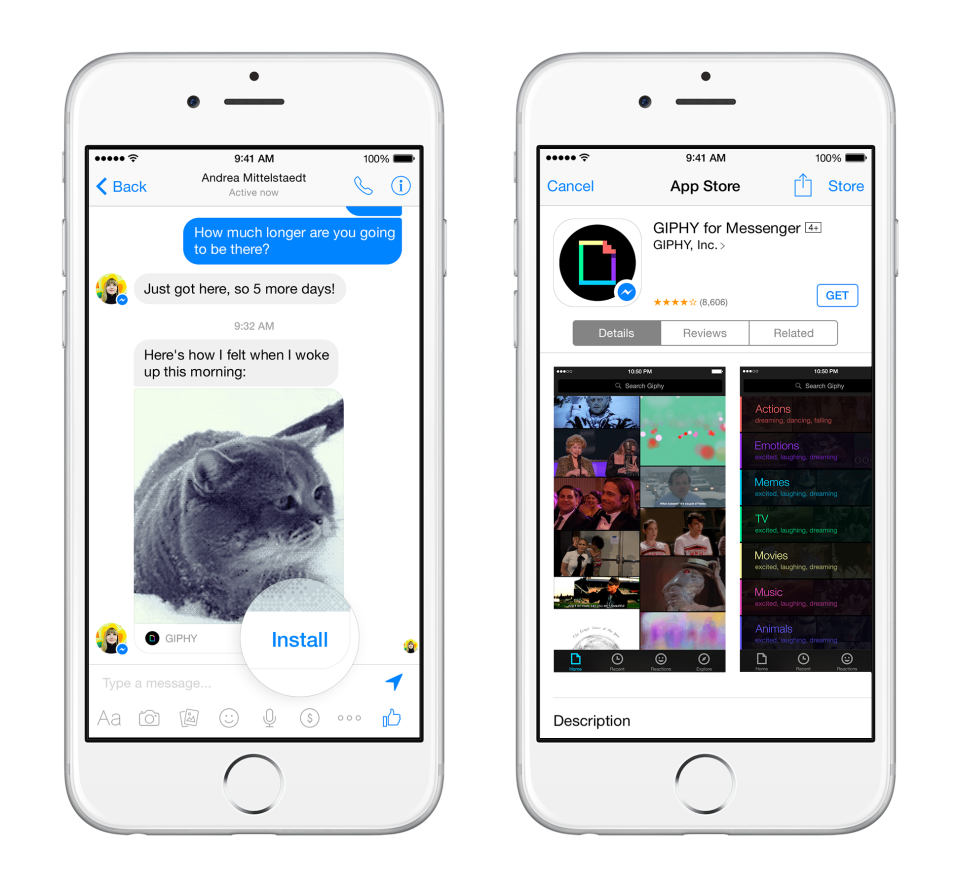 If a friend sends a message from a Messenger Platform app, tap the reply button to easily switch to the app to find the right response.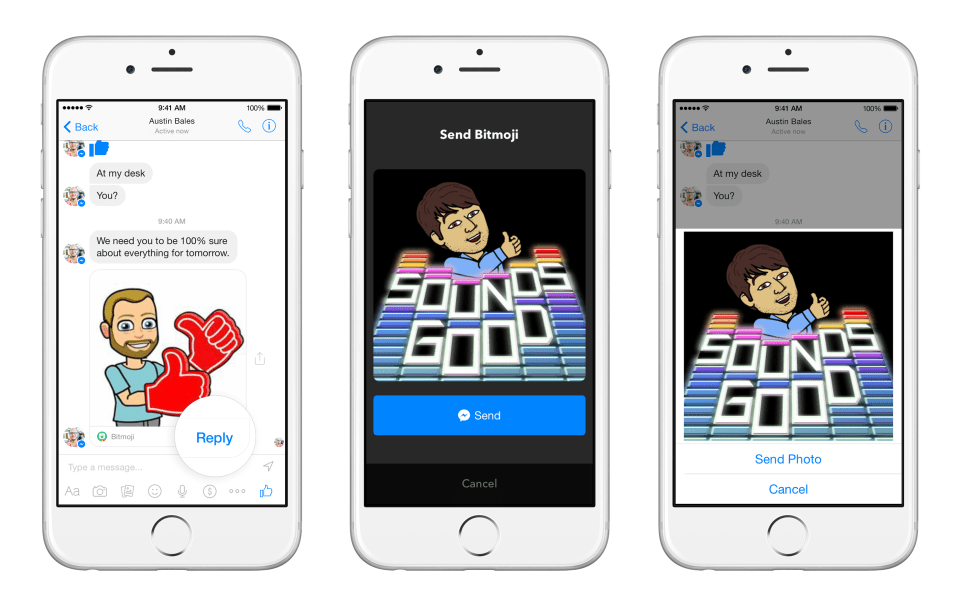 People around the world can use these apps now, and developers can start building on Messenger Platform starting today. To learn more about Messenger Platform, visit Messenger.com/platform or check out our Developer blog post.
Preview of Businesses on Messenger
Businesses on Messenger, also previewed today, enhances communications and interactions between people and businesses.
With Businesses on Messenger, people can have rich and personal conversations with businesses. For example, after purchasing something from a website, people can choose to receive updates in Messenger and continue their conversation with the business in the app.
Once there, people will be able to receive relevant messages from the business including order confirmations and shipping status updates, and will be able to take basic actions like modifying, tracking or returning an order. People will also have the option to ask a business questions, make requests and get quick responses. This whole set of interactions and features are unified in a single, ongoing thread between the person and the business.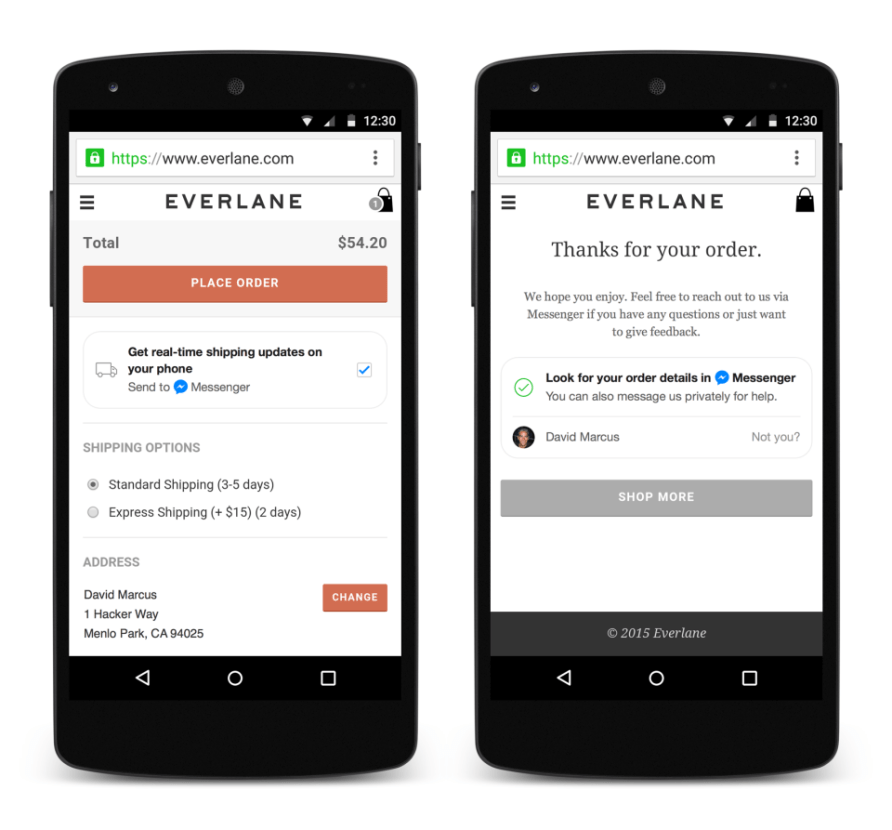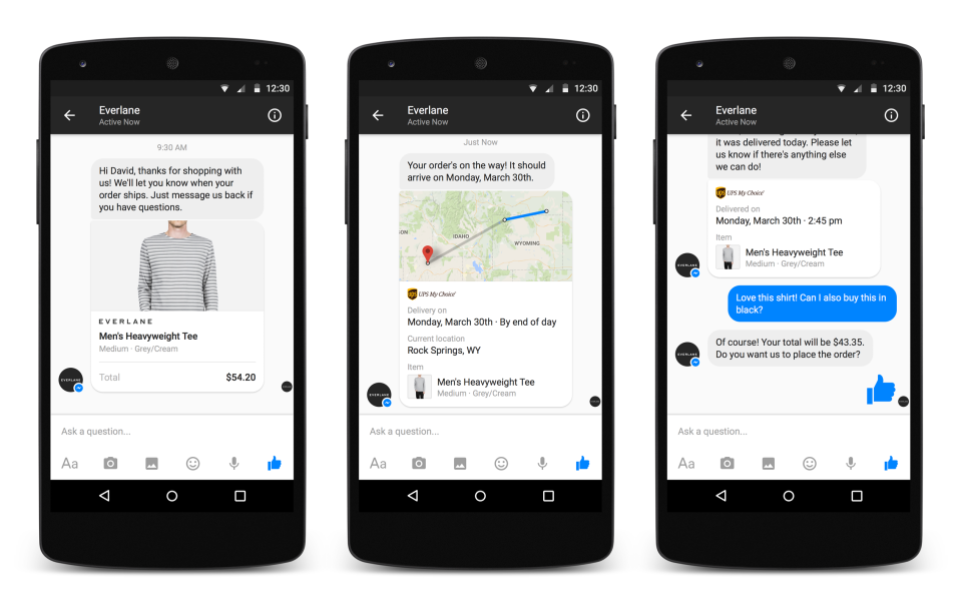 Businesses on Messenger will initially launch with a couple of partners and we hope to share more soon. To learn more, please visit Messenger.com/business.
---
---