By Fidji Simo, Product Management Director, Video
Video is one of the most engaging and immersive ways to tell your story. Whether capturing breaking news, a baby's first steps, or rising to a friend's challenge for charity, it is a remarkable storytelling medium. Video uploaded directly to Facebook is an increasingly important part of News Feed, and more people than ever before are sharing, discovering, and engaging with videos that they care about.
Growth in video views exceeded 50% from May through July of this year, and since June there has been an average of more than 1 billion video views on Facebook every day. Video on Facebook was built to be mobile first, and now more than 65% of video views are on mobile. And we're just getting started.
Over the past year we've made several improvements to make it easier for people to discover and share great videos on Facebook. And with an update that will start rolling out this week, people will be able to see how many views a video on Facebook has received. Views will be shown on public videos from people and Pages, to help people discover new, popular videos.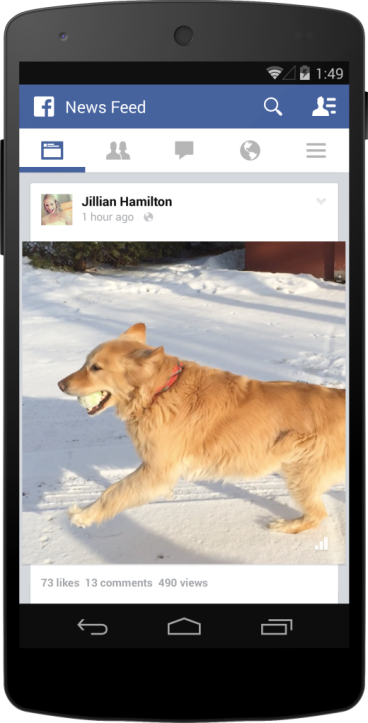 Last year, videos started coming to life with auto-play as people scrolled through their News Feed. This update rolled out slowly so we could listen to feedback and make tweaks. Today, people in the US and many countries around the world see videos auto-play in their News Feed. Auto-play settings are easily customizable on both mobile and web.
Video ranking in News Feed was improved in June, to show people more videos that are relevant and interesting to them. Another feature that's currently testing on mobile aims to help people discover new videos: now, when someone finishes watching a video, we may show additional related videos that they might find interesting.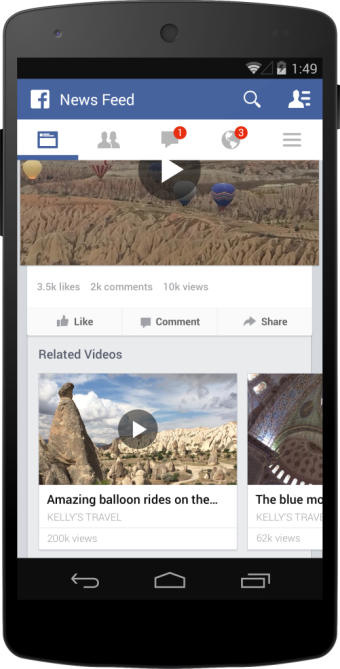 Publishers and public figures are also creating and sharing more great video content on Facebook, from on-the-ground reporting from media organizations to exclusive releases and behind-the-scenes videos from public figures. Publishers now have more detailed metrics and better tools to help them reach their audiences on Facebook. Call to action is one such tool, allowing content creators to invite people to visit a destination, such as a website, after the video ends to learn more, watch more or make a purchase.
The goal of News Feed is to deliver the right stories to the right people at the right time, from the people and things you care about. And more people than ever before are seeing, sharing and expressing themselves with video on Facebook. We're committed to making Facebook the best place to share, discover and watch videos, and we'll keep listening to feedback to improve video on Facebook.
---
---