Millions of soccer fans from around the world will join the conversation about the 2014 World Cup on Facebook. People come to Facebook during sporting events to connect and engage with friends who are following the action, to cheer on their favorite teams and players, and to find out the latest scores and highlights.
For this year's World Cup, we want to give people one great place to experience the action in real time. Today we are launching Trending World Cup, a dedicated hub for fans on Facebook to follow the tournament as it unfolds.
Trending World Cup on Facebook includes:
The latest scores and highlights from the matches
A special feed with real-time posts from friends and updates from relevant players and teams
An interactive map that shows where fans of some of the top players are located around the world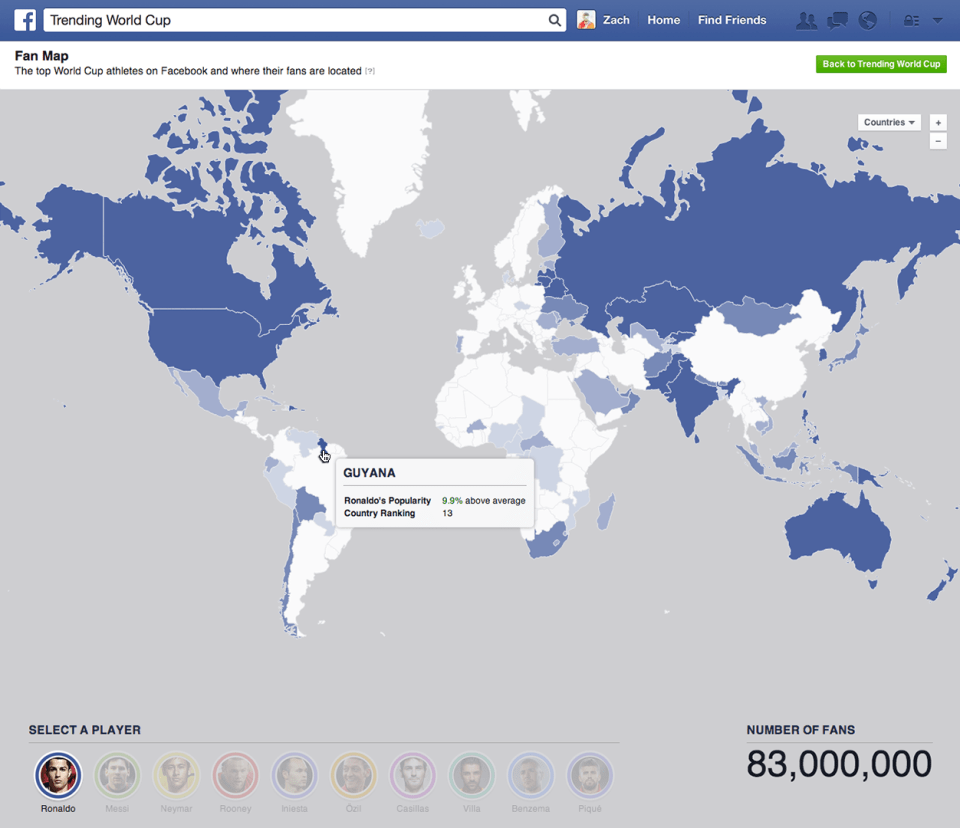 In addition, starting Thursday, you can share the specific match you're watching during the World Cup — just tap the smiley icon before you share a post and select "watching."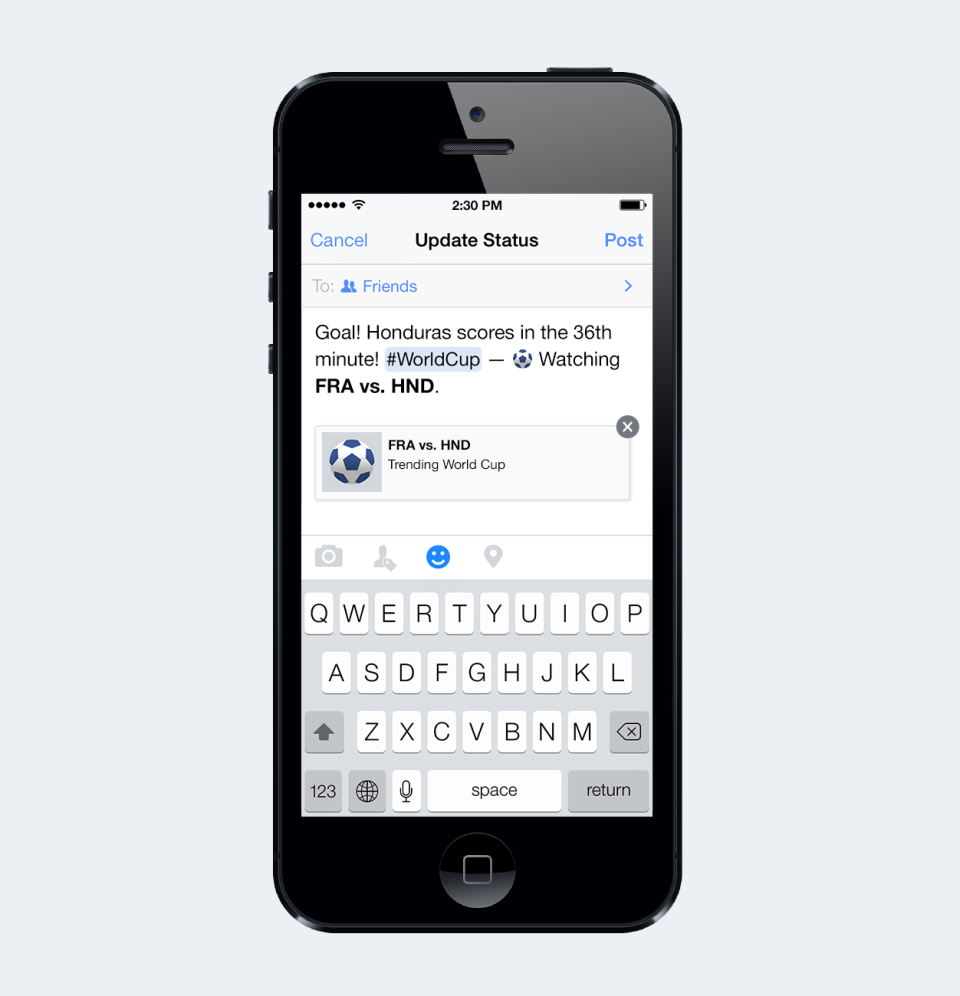 How to Get There

Over the course of the tournament, you can use Trending World Cup on Facebook on desktop and on your smartphone or feature phone. You can get there by  visiting www.facebook.com/worldcup, or by clicking on "World Cup" in the Trending section on the right-hand side of your News Feed. If your friends share that they are watching a specific match, you can also get to Trending World Cup by clicking on their post. If you're using the Facebook for Every Phone app on your feature phone, just tap the soccer icon on your home screen.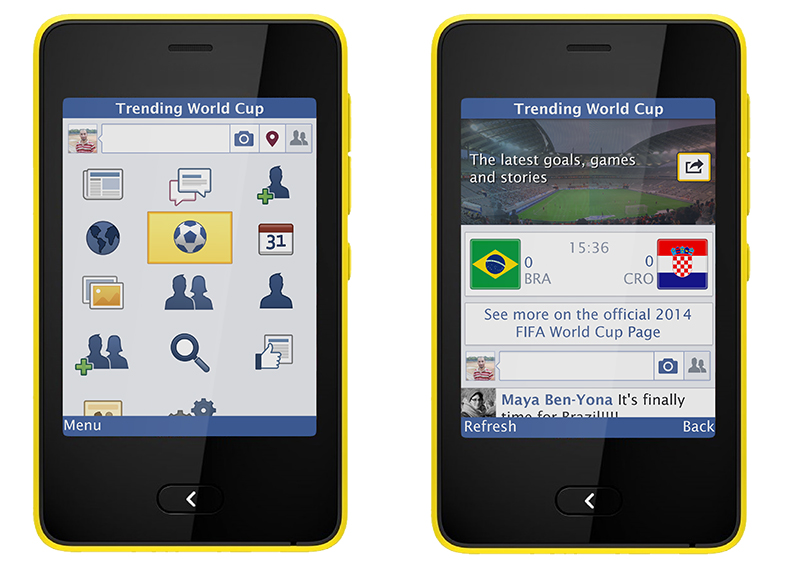 Facebook Ref
You also might see posts from the Facebook Ref — Facebook's 'official' official of the tournament. Like his Page at www.facebook.com/FacebookRef for colorful commentary and updates about the matches.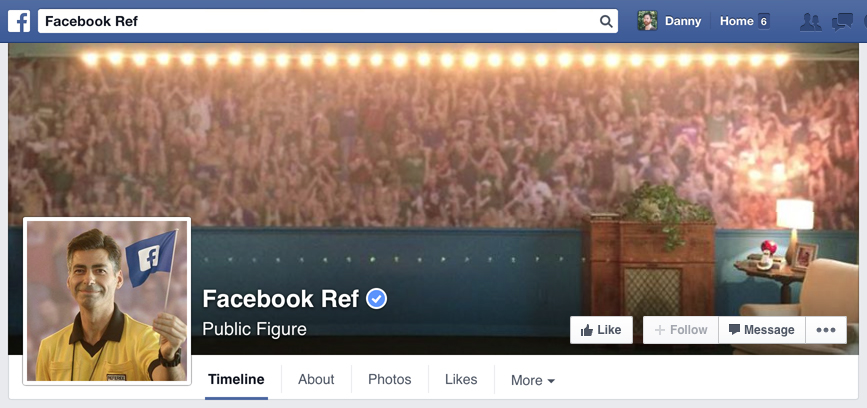 For more, visit the Help Center.