People new to Facebook now start with friends audience for posts
Introducing a new and expanded Privacy Checkup for people already on Facebook
On Facebook you can share whatever you want with whomever you want, from a one-to-one conversation, to friends or to everyone.
While some people want to post to everyone, others have told us that they are more comfortable sharing with a smaller group, like just their friends. We recognize that it is much worse for someone to accidentally share with everyone when they actually meant to share just with friends, compared with the reverse.
So, going forward, when new people join Facebook, the default audience of their first post will be set to Friends. Previously, for most people, it was set to Public.
First time posters will also see a reminder to choose an audience for their first post, and if they don't make a choice, it will be set to Friends. People can change who they are posting to at any time, and can also change the privacy of their past posts too.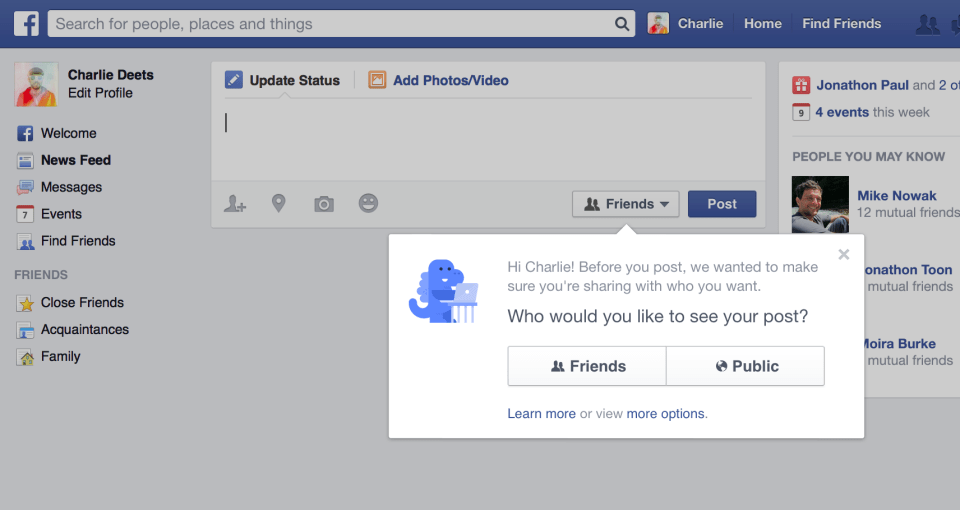 For people already on Facebook, we've also received the feedback that they are sometimes worried about sharing something by accident, or sharing with the wrong audience.
Over the next few weeks, we'll start rolling out a new and expanded privacy checkup tool, which will take people through a few steps to review things like who they're posting to, which apps they use, and the privacy of key pieces of information on their profile.
We want to do all we can to put power and control in people's hands. This new tool is designed to help people make sure they are sharing with just the audience they want. Everything about how privacy works on Facebook remains the same.
Additional Controls
Over the past several months, we've introduced new tools and features to help people control exactly what they want to share and with whom:
Public posting reminder: a quick reminder to people posting publicly to make sure they are sharing with the audience they want.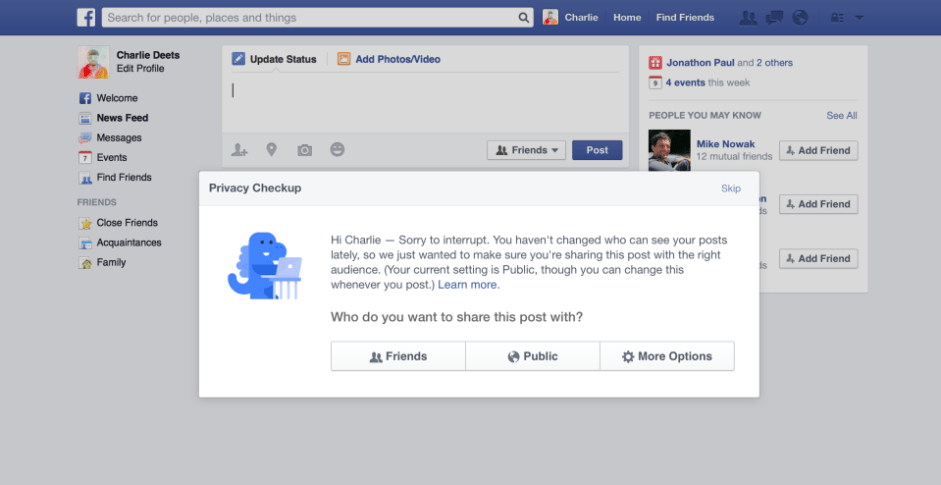 Simplified Audience Selectors: On Facebook for iPhone, the audience you're sharing a post with is now at the top of the screen, and on web, people will see a simplified audience selector. We're testing and rolling out similar improvements in other places people use Facebook.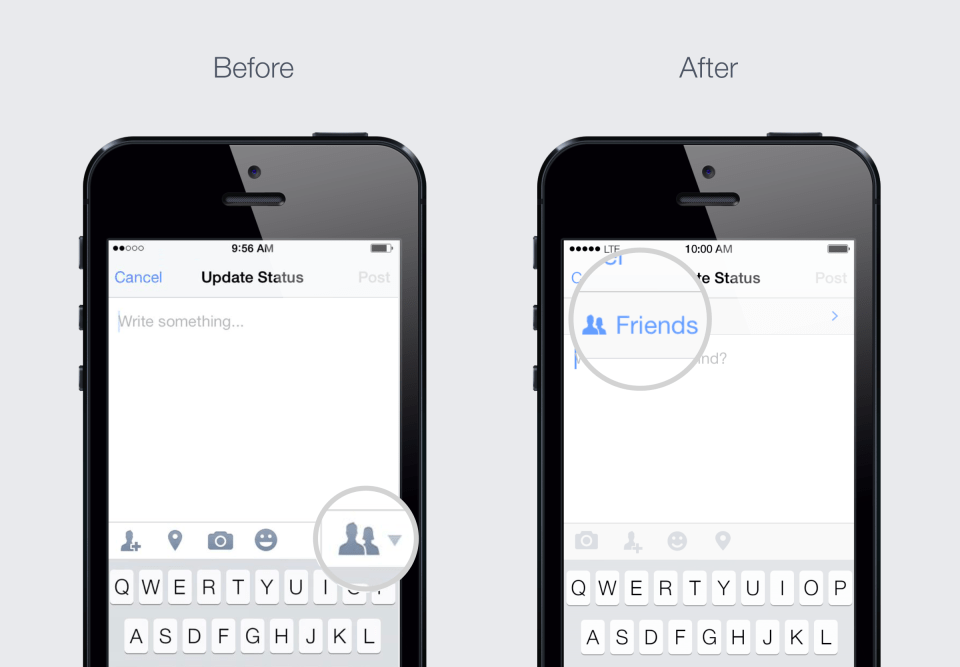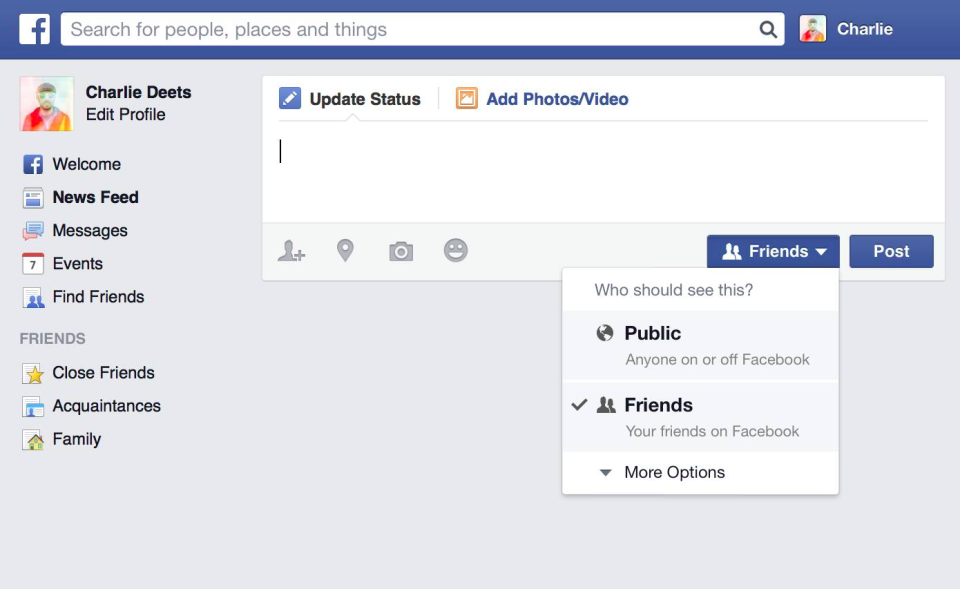 Anonymous Login and New Controls for Facebook Login: Anonymous Login is a brand new way to log into apps without sharing any personal information from Facebook. The new Facebook Login gives people the option to pick and choose what information apps get.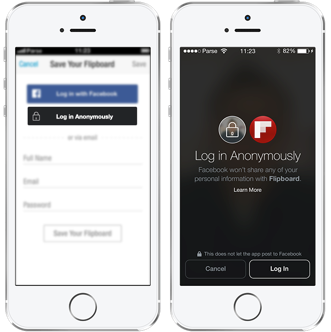 Redesigned App Control Panel: A new dashboard where people can see a list of apps they use, manage specific permissions, or remove apps entirely.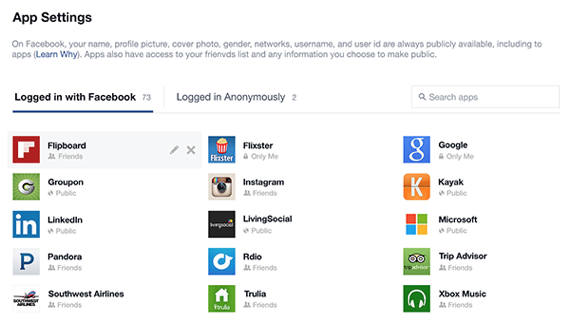 For more information about choosing who you share with, visit the Help Center.