Today at f8, we announced Anonymous Login, a brand new way to log into apps without sharing any personal information from Facebook, along with a new version of Facebook Login with even better privacy controls.
People tell us they're sometimes worried about sharing information with apps and want more choice and control over what personal information apps receive. Today's announcements put power and control squarely in people's hands:
Anonymous Login: An easy way for people to try an app without sharing any of their personal information from Facebook.
Facebook Login: A new version that gives people the option to pick and choose what information apps get.
A Redesigned App Control Panel: A central place for people to see and manage the apps they use.
Anonymous Login
Sometimes people want to try out apps, but they're not ready to share any information about themselves. For this, we're introducing a way to log in to apps anonymously.
Anonymous Login lets people log in to apps so they don't have to remember usernames and passwords, but it doesn't share personal information from Facebook. People can decide later if they want to share any additional information, once they understand more about the app.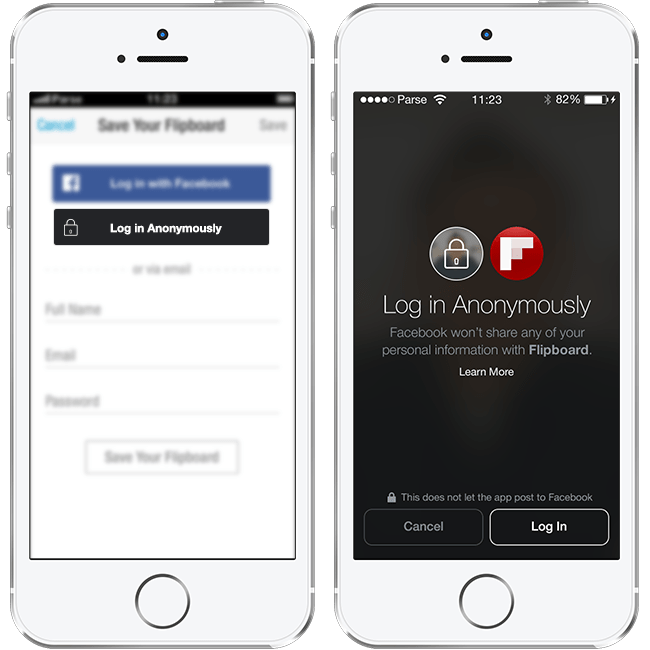 We are testing Anonymous Login with a few developers, and we plan to open it up to more developers in the coming months.
Line by Line Control with Facebook Login
Last year, people logged into apps and websites with Facebook Login over 10 billion times, giving them a fast and easy way to sign in to apps without having to remember separate usernames and passwords.
Today we introduced a new version of Login. With the new Login, people can select the data an app gets by unchecking categories of information, one by one. For example, if someone wants to share their email address with an app, but not their birthday, they can make that choice with a couple taps.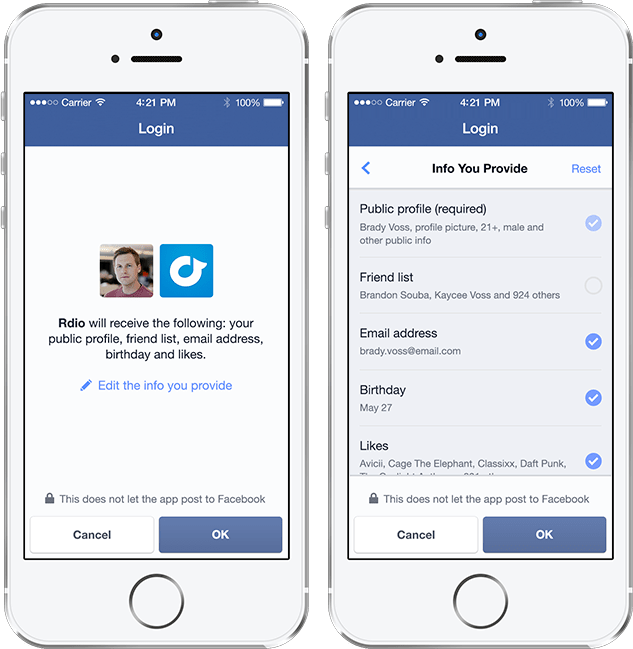 The new Facebook Login also won't post to Facebook without permission.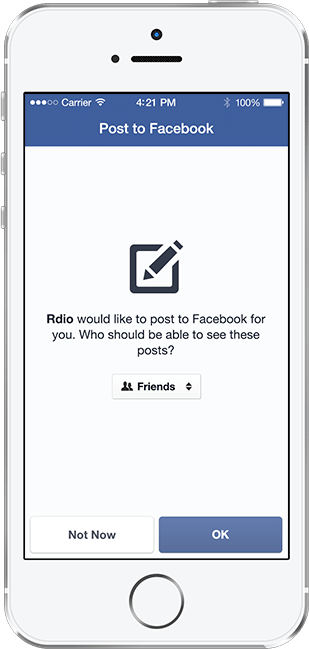 Finally, we'll soon start reviewing new apps that use Facebook Login to help ensure higher quality apps are available to people – apps that ask for the information they actually need and aren't posting anything back to Facebook without people's explicit permission.
The new Login will be rolling out over the next few months.
A Redesigned App Control Panel
After people log in to apps using Facebook, we want to give them a clear and simple way to keep track of their Facebook-connected apps.
So today we also announced a newly designed dashboard where people can see a list of apps they use, manage specific permissions, or remove apps entirely. It will be rolling out over the coming weeks.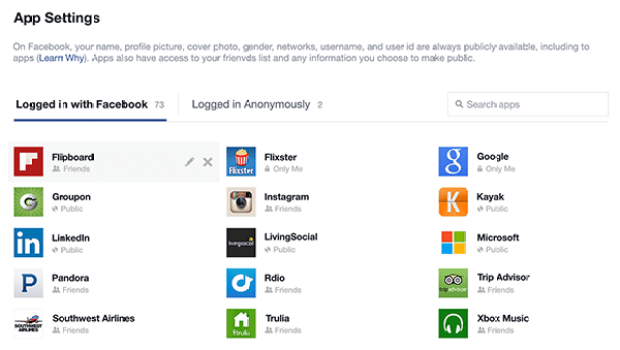 These are just some of the things we're announcing today at f8, more to come soon. For a fuller picture, be sure to check out this post. 
---
---