A star-studded Beatles tribute, Valentine's Day, Derek Jeter, and the first week of the 2014 Sochi Winter Games are among the most-buzzed-about topics on Facebook this week. Public figures are joining the conversation, too, so check out our weekly rankings and a few standout posts.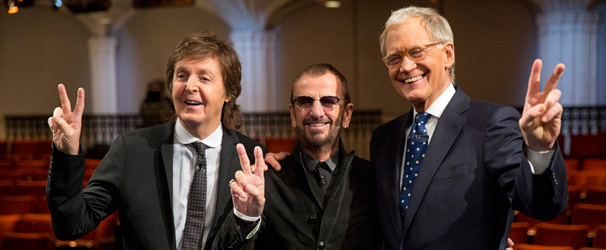 This Week's Facebook Buzz Rankings*
1. Beatles "Grammy Salute" tribute concert marks 50 years since the band's Ed Sullivan appearance
2. "Happy Birthday Colin" wishes go viral on Facebook
3. Fans mourn the loss of Hollywood's "Biggest Little Star," Shirley Temple
4. Valentine's Day build up
5. Buzz about Michonne, a character from AMC's "The Walking Dead"
6. Sochi 2014 Winter Olympics
7. New York Yankees' Derek Jeter announces retirement on Facebook
8. NBC's Bob Costas bows out of Olympics coverage due to pink eye
9. Giraffe euthanized at Copenhagen Zoo
10. Graco child car seat recall
By Alex Walker, Consumer Content Manager and Bree Nguyen, Strategic Partnerships Manager with research by Facebook Data Analyst Dustin Cable and extern Evan Bonnstetter 
*Facebook Buzz Rankings reflect the top topics being discussed on Facebook, Feb 9-12, in the United States. The rankings are based on both frequency and momentum: the Facebook conversations that not only got a lot of buzz during the week, but also saw a notable increase compared with the previous week.