UPDATE: Starting today, the new Messenger experience will be available more broadly to people using the app on both iOS and Android.
As more and more people use Facebook to connect with their friends on mobile, we are focused on building the best mobile products. Facebook messaging started as a desktop chat experience, but when it comes to messaging on mobile, people want something faster and lighterweight.
Starting today, we're testing an update to Messenger on Android that makes it a faster and more reliable mobile-to-mobile messaging experience. More details on the features being tested are below.
Reach people faster
You'll know which friends are using the app if you see the Messenger icon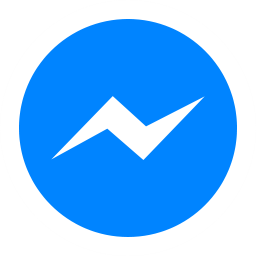 next to their name. If you see the Messenger icon, that means your friend is also using the mobile Messenger app, and will get notified instantly about your message.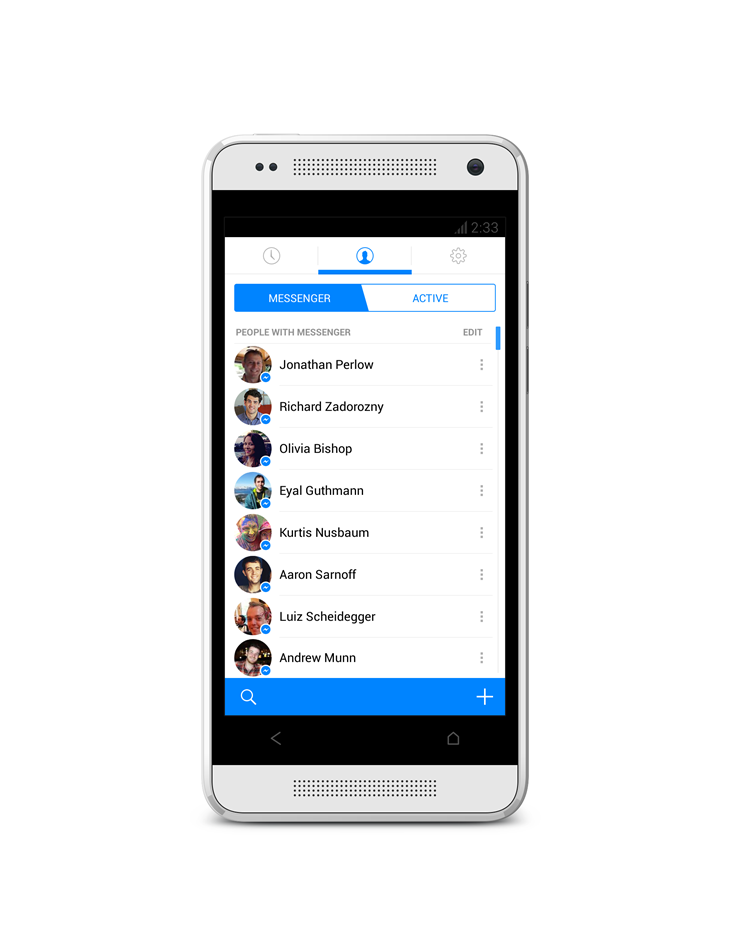 Message your contacts
What about the people you text with who aren't your Facebook friends? Now you just need a contact's phone number to begin texting others using Messenger. To help people reach you, you'll be asked to confirm your phone number.
The new look
With a fresh, new look, Messenger is easier to get around. Tap across the top of the app or swipe left and right to see recent conversations, a list of the people you message, and settings.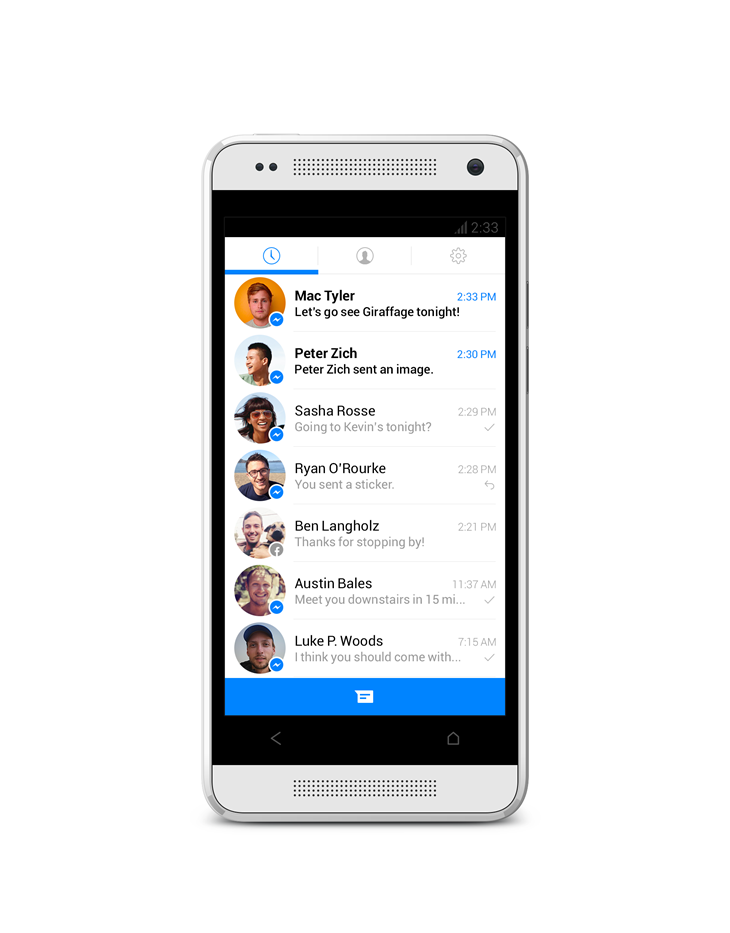 Beginning October 29, we will be testing this new experience with a limited number of people using Messenger for Android.
Learn more in the Help Center, and see more of the new experience at www.facebook.com/mobile/messenger.
---
---