NFL quarterback Tom Brady is feeling thankful in a personal video post. "Dancing with the Stars" finalists Jack Osbourne and Cheryl Burke share their excitement. Singer Miley Cyrus gears up for the American Music Awards, and fellow performer Jennifer Lopez unwinds at an after party. Celebrities, athletes and other public figures are joining the conversation on Facebook. Check back here each week for a few standout posts: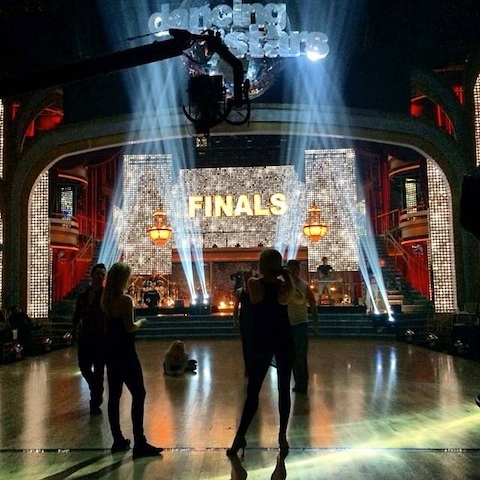 Jack Osbourne heading to the finals on "Dancing with the Stars."
Osbourne's dance partner, professional dancer Cheryl Burke, praising him for the way he handled himself throughout the season.
New England Patriots quarterback Tom Brady thanking his fans with a special video post after surpassing two million Facebook Likes.
Miley Cyrus posting this wake-up selfie the morning of the American Music Awards.
Actor and former MTV "Real World" star Mike Manning hanging out with singer Jennifer Lopez afterwards.
"The Office" star Mindy Kaling sharing some breathtaking photos from her Hawaiian holiday.
Formula 1 driver Lewis Hamilton recapping the last race of the season and looking forward to 2014.
Author James Patterson engaging in a Q&A with his fans for the launch of his latest book, "Cross My Heart."
Country musician Miranda Lambert addressing the rumors about her weight loss and thanking her fans for their support.
NPR correspondent Frank Langfitt posting captivating images and stories from the Philippines as residents recover from Typhoon Haiyan.
Wisconsin Governor Scott Walker taking this selfie in hunting gear.
Tennis star Andy Murray sharing photos of his rehabilitation and training in Miami.
Singers Nicole Scherzinger and Ellie Goulding posting this photo from a Bruno Mars concert in London.
By Alex Walker, Consumer Content Manager and Bree Nguyen, Partnerships Manager