U2 and the Backstreet Boys post brand-new music videos. Oprah wins the Medal of Freedom. And NBA star LeBron James shares an inspirational photo from the storm-ravaged Philippines. Celebrities, athletes and other public figures are joining the conversation on Facebook. Check back here each week for a few standout posts: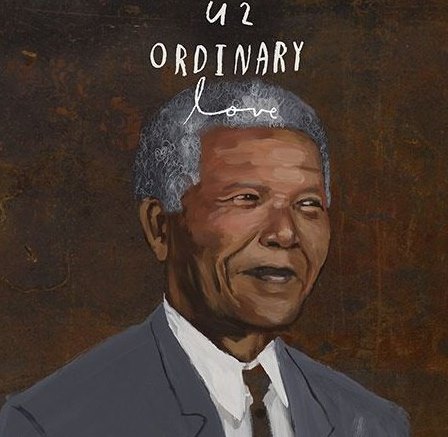 U2 officially releasing its first new song since 2009, and posting the music video for "Ordinary Love" on its Facebook Page.
Oprah Winfrey sharing this post after President Barack Obama awarded her the Presidential Medal of Freedom.
Backstreet Boys premiering their music video for the new song "Show 'Em (What You're Made Of)" exclusively on Facebook.
Singer Kelly Clarkson sharing word that she is expecting her first child with husband Brandon Blackstock.
LeBron James, of the Miami Heat, posting this photo of youths playing basketball in the Philippines amid the destruction caused by Typhoon Haiyan.

Maksim Chmerkovskiy hosting a live chat with Facebook fans before appearing as a guest judge on "Dancing with the Stars."
British pop star Robbie Williams being interviewed by friend and biographer Chris Heath in an exclusive, Facebook special.
SInger Justin Timberlake giving a shout-out to his hometown of Memphis on a tour stop.
Actor Vin Diesel getting into character on the set of "Fast and Furious 7."
Singer Shakira and husband Gerard PiquĂŠ posting this collage of family photos.
Joan Rivers sharing this cute photo of her other "laptop," a Japanese Chin named Teegan.
Calvin "Megatron" Johnson soliciting questions from fans with this video before hosting a Q&A on the Detroit Lions Page.
Pop star Austin Mahone clowning around at Facebook HQ.
Singapore Prime Minister Lee Hsien Loong taking this selfie with his Malaysian counterpart, Najib Razak at the start of the Commonwealth Heads of Government meeting in Sri Lanka.
"Project Runway" judge Nina Garcia posting this photo of a clever, high-heeled dessert.
Jesse Tyler Ferguson of "Modern Family" sharing his view from the set before appearing on "Good Morning America."
Famed Indian cricketer Sachin Tendulkar leaving the pitch for the last time.
Haitian Prime Minister Laurent Lamothe answering questions during a Facebook Q&A and telephoning one of the participants.
By Alex Walker, Consumer Content Manager and Bree Nguyen, Partnerships Manager