Bruno Mars unveils his latest music video. Johnny Knoxville drops by Facebook HQ for a Q&A with his fans. Mike Tyson honors another former heavyweight champion. Blake Shelton performs a karaoke duet with a country music legend. And why is actress Jessica Alba's husband dancing in a wolf costume? Posts by celebrities, professional athletes, and other public figures are bringing big buzz to Facebook this week. Here are a few standouts, in case you missed them, and don't forget you can now embed all public Facebook posts: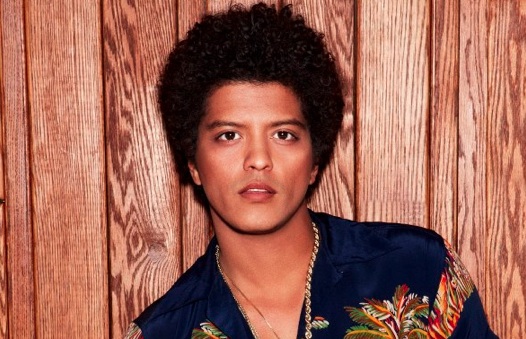 Musician Bruno Mars premiering his new music video on Facebook.
Country music singer Blake Shelton singing karaoke on a George Strait song, when George Strait walks in to surprise him.
Former heavyweight champion Mike Tyson honoring boxing great Muhammad Ali.
British footballer Wayne Rooney thanking fans after his country qualified for the World Cup.
Former U.S. Representative Gabrielle Giffords, who survived an assassination attempt in 2011, expressing appreciation after being awarded the Decoration for Distinguished Civilian Service by the U.S. Army.
"RuPaul's Drag Race" star Manila Luzon sharing his story on National Coming Out Day.
Indian film actor Akshay Kumar engaging in a Facebook Q&A with fans around the release of his new movie, "Boss."
Fox News anchor Megyn Kelly sharing behind-the-scenes photos around her new primetime show, "The Kelly File."
"Barefoot Contessa" TV host and author Ina Garten posting scenic shots of Manhattan during a moonlight cruise.
Professional skateboarder Rob Dyrdek sharing a #DayInTheLife with Make-A-Wish America.
Tennis pro Novak Djokovic hosting a Q&A on the Tennis on Facebook Page after winning the Shanghai Masters.
"Jackass Presents: Bad Grandpa" stars Johnny Knoxville and Jackson Nicoll stopping by Facebook HQ and participating in a Q&A with fans.
Singer Mariah Carey posting a lengthy, heartfelt message to fans about her recovery from a shoulder injury.
Carey also told fans her next single, "The Art of Letting Go," will be released exclusively on her Facebook Page.
Rapper Eminem sharing his latest track, "Rap God," with Facebook fans.
Actress Jessica Alba's husband Cash Warren gets ready for Halloween, dressed as The Big Bad Wolf.
Dallas Cowboys defensive end DeMarcus Ware pausing to give his mother a hug at the game on Monday night.
By Alex Walker, Consumer Content Manager, Bree Nguyen, Partnerships Manager, and Mary Kate Banchero, Partnerships Associate