By Kelly Mayes
Today we're starting to test an easier way to watch videos on Facebook. Now when you see a video in News Feed, it comes to life and starts playing. Videos initially play silently, and if you want you can tap to play with sound in full screen. Scroll past if you don't want to watch.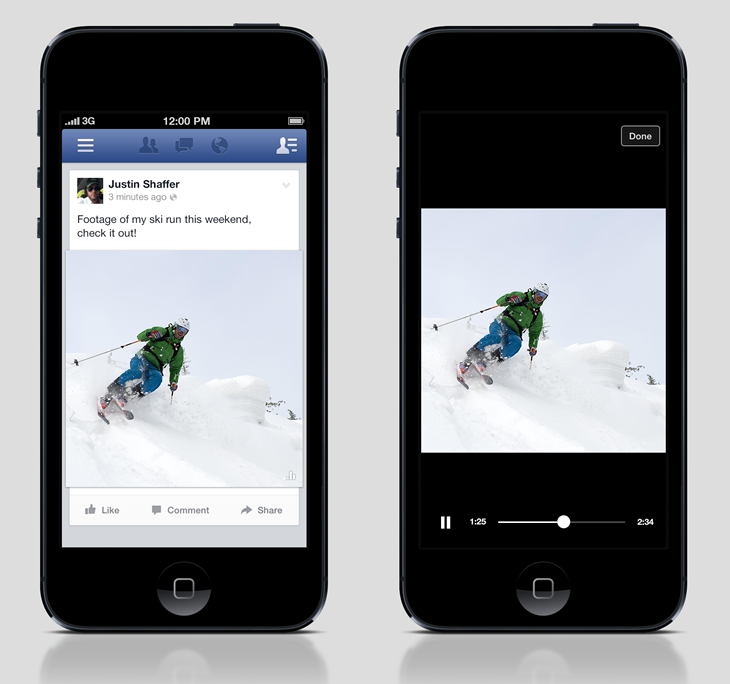 People will see this in the coming weeks on mobile.
Frequently Asked Questions
Q. Which videos start playing in News Feed?
A. At this time, videos start playing from:
Individuals (personal Facebook accounts or verified Pages)
Pages of musicians and bands
Q. When do videos play with sound?
A. Videos only play with sound after you click on them.
Q. Will videos from advertisers start playing when I see them in News Feed?
A. At first, this feature will be limited to videos posted by individuals, musicians, and bands. We're doing this to make sure we create the best possible experience. Over time, we'll continue to explore how to bring this to marketers in the future.
Q. When is this coming to all Pages?
A. This is starting with a limited test and will continue to roll out over time.
---
---