Top-seeded players from around the world have made their way to the USTA Billie Jean King National Tennis Center in Flushing, New York, for this year's U.S. Open Tennis Championships.
Many of your favorite athletes are posting behind-the-scenes photos to Facebook, so be sure to follow their journey and join the conversation with #USOpen. You can also check out the U.S. Open Tennis Championships Page, and sign up for the Bracket Challenge with your Facebook friends.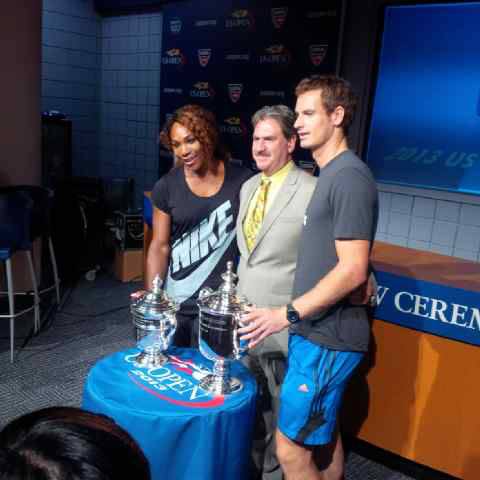 Andy Murray and Serena Williams, the tournament's defending champions, kicked off the draw on Thursday. Murray shared this photo, tagging Williams in the post.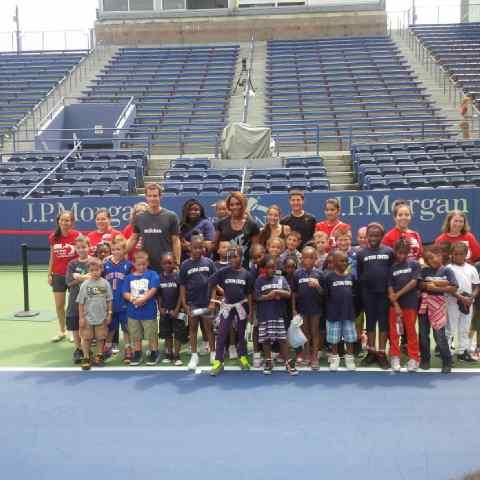 Murray posted this photo a little later. "Invited to hit with kids from Queens affected by Hurricane Sandy," he writes. "Some big hitters."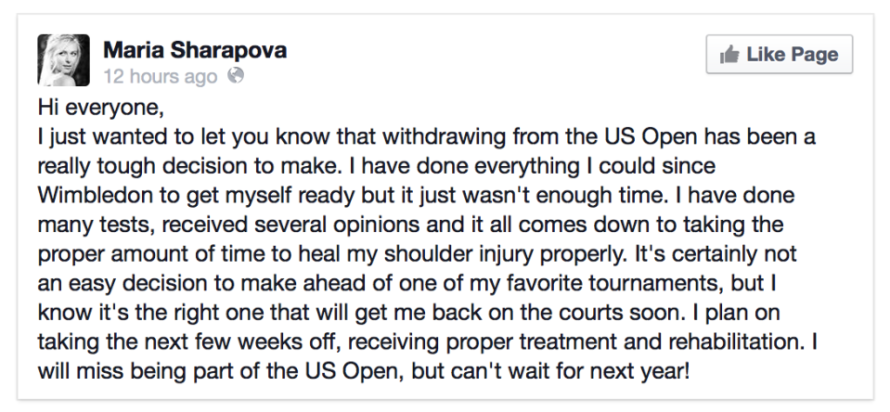 Earlier this week, Maria Sharapova announced to Facebook fans that a shoulder injury would keep her from competing this year.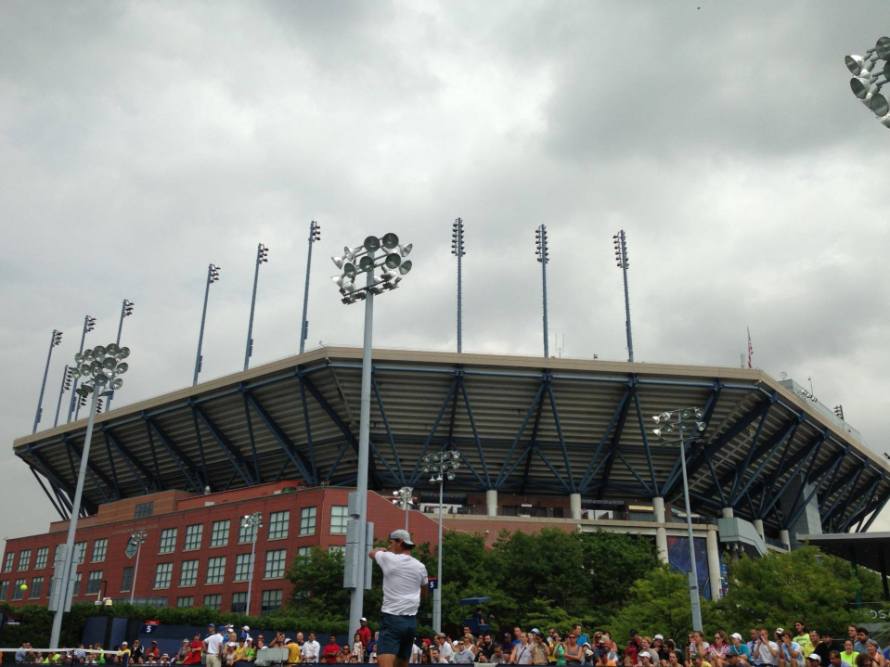 Rafael Nadal is posting practice pics.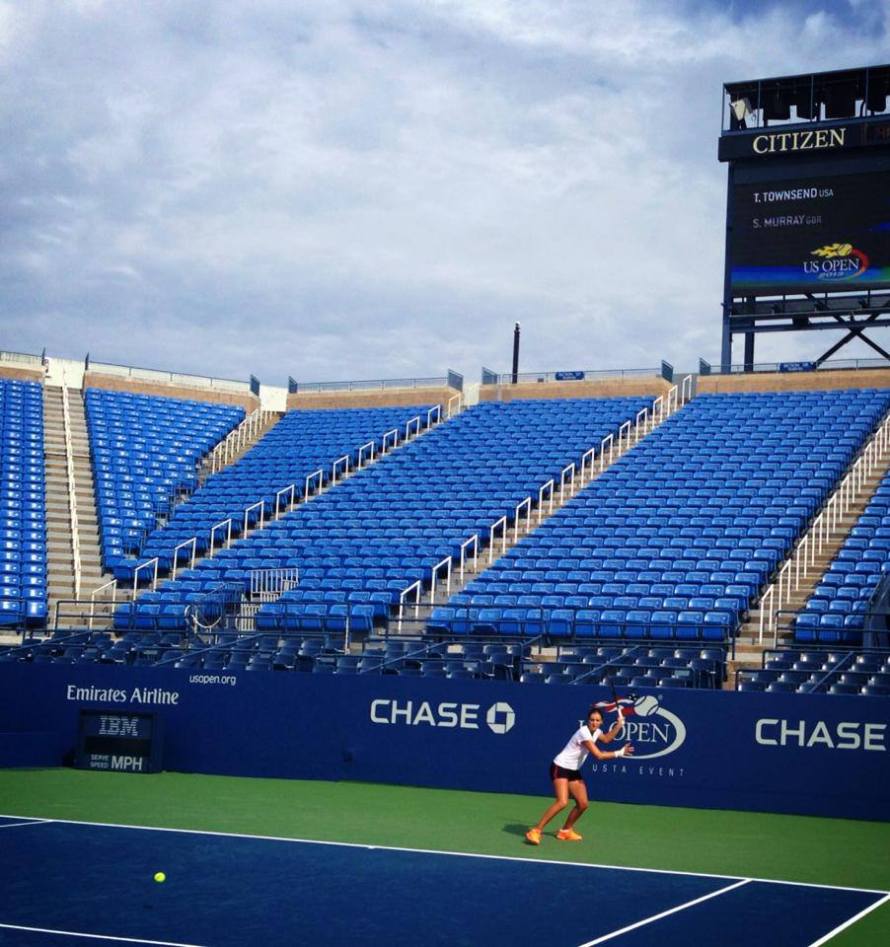 And so is Laura Robson.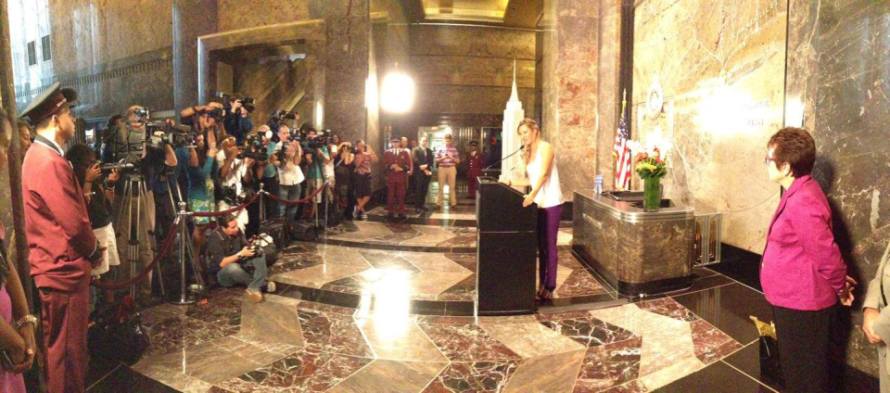 Victoria Azarenka shared this photo from an event on Thursday in Manhattan. "With Billie Jean King at the Empire State Building celebrating 40 years of the WTA :-)," she writes.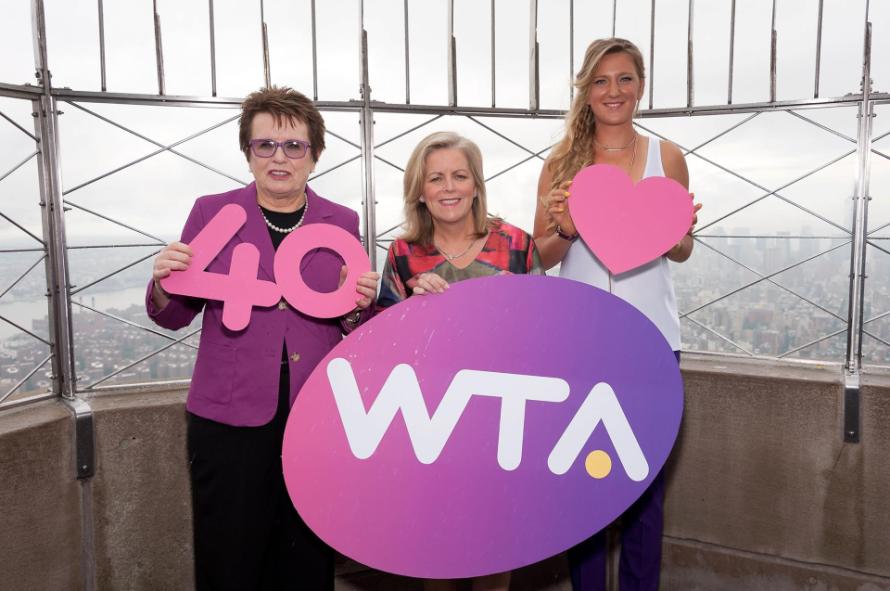 King posted from the top of the Empire State Building a little later.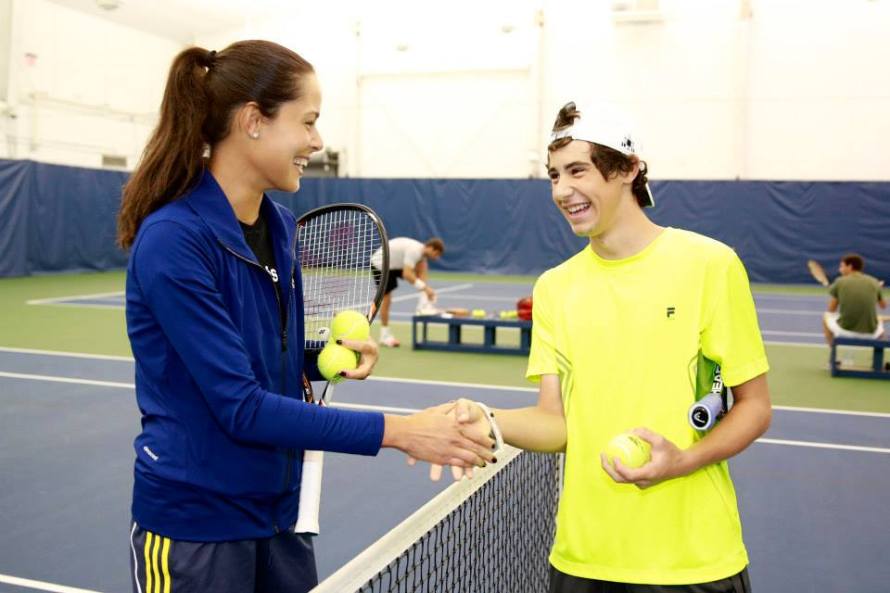 Ana Ivanovic and the U.S. Open Tennis Championship posted this photo of Douglas, who had the chance to hit with her thanks to the Make-a-Wish Foundation.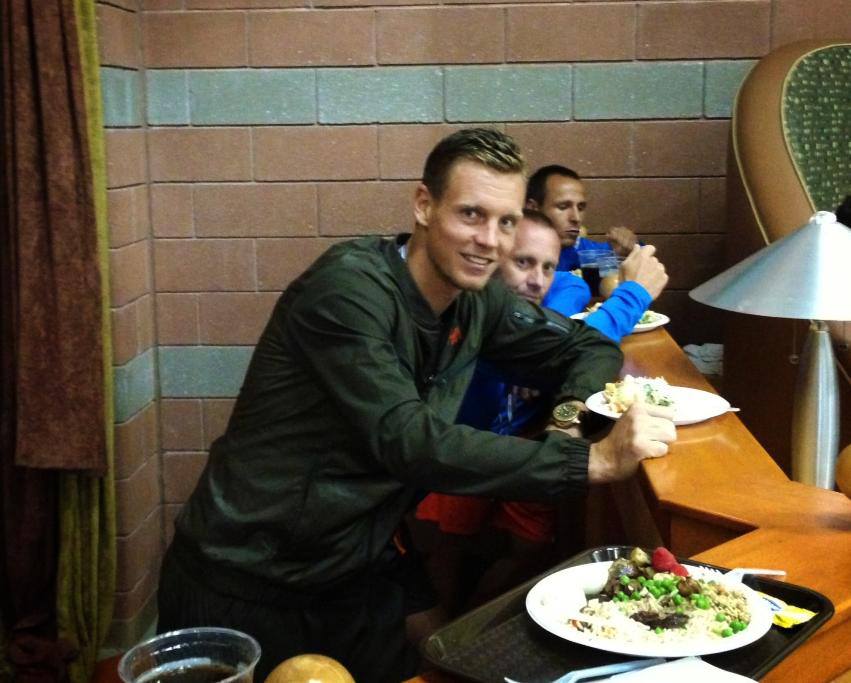 Tomas Berdych grabbed a bite to eat, posting "it's raining" in two languages.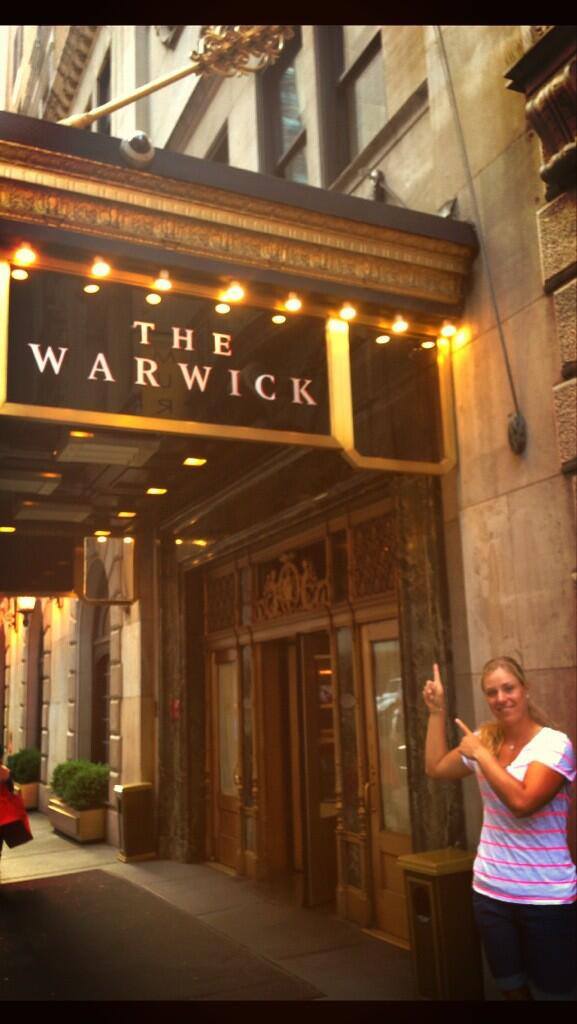 Angelique Kerber says she's "happy and thankful to stay at the Warwick Hotel" in this selfie.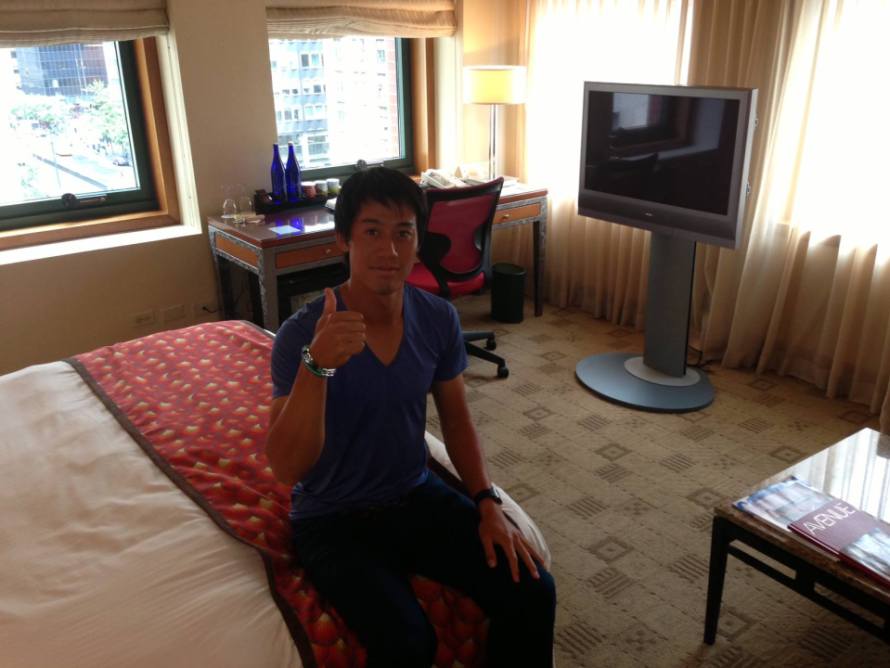 Kei Nishikori gives a thumbs up from his hotel.