Ever wonder what happens after you win a major sports title like the PGA Championship? For Jason Dufner, it meant showing off his latest piece of hardware all around New York City… and all over Facebook.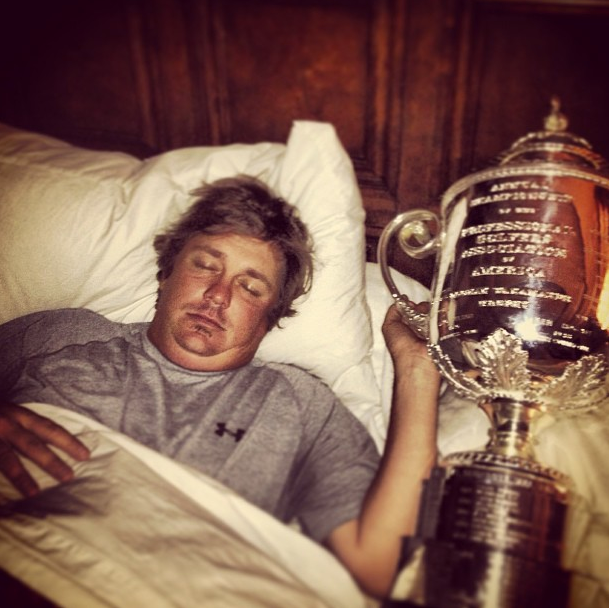 Dufner shared this photo early on Monday morning after his big win. His wife, Amanda, snapped the picture, posting it to Dufner's Facebook Page. The caption reads, "Woke up next to this beauty this morning…it wasn't a dream!" He also used the hashtag, #PGAChamp.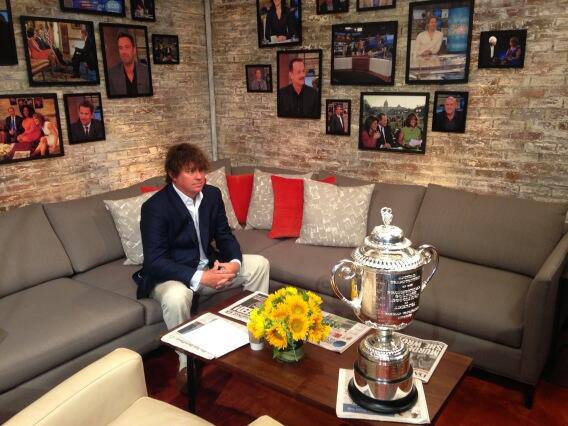 Then he started making the morning TV rounds in Manhattan, posting photos like this one from the CBS Green Room at 7:17am local time.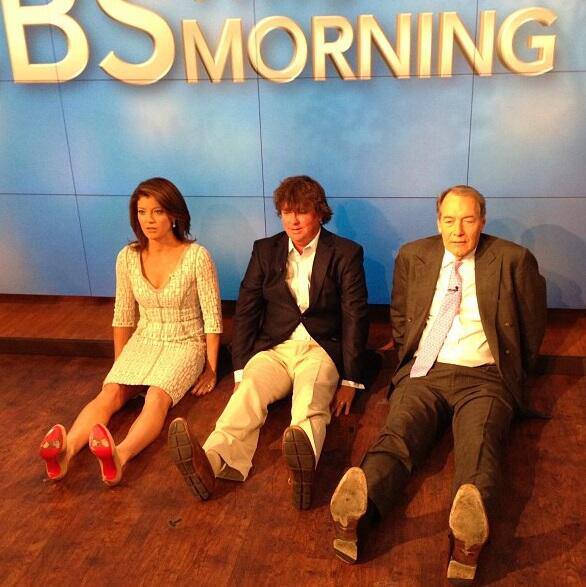 Dufner posted this shot of his signature sporting pose with the CBS hosts, writing, "#Dufnering with Norah O'Donnell & Charlie Rose on CBS This Morning!"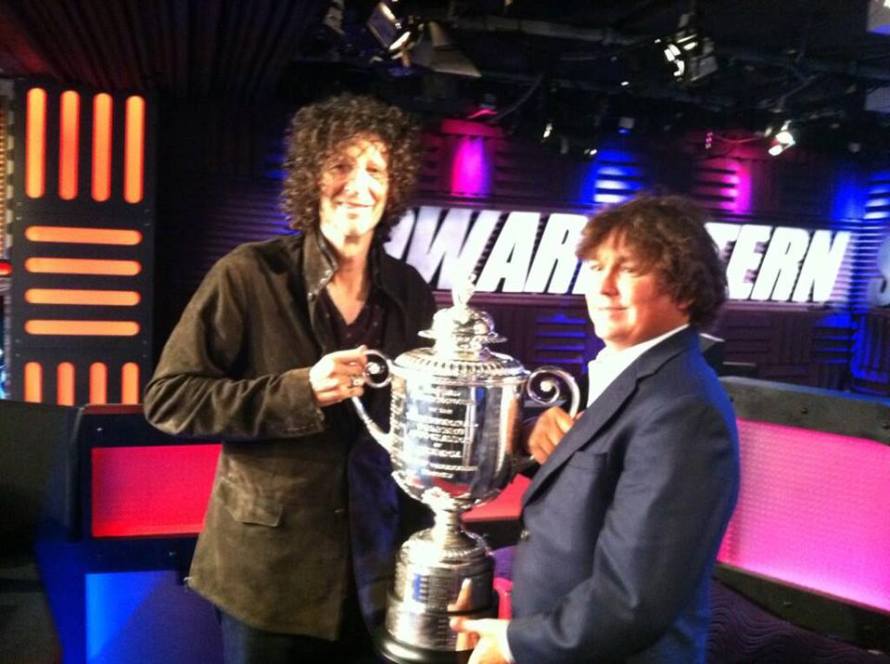 His next stop was "The Howard Stern Show," clutching the Wanamaker Cup with its host.
Dufner then headed over to "Live with Kelly and Michael," displaying his trophy alongside wife Amanda, guest host Rebecca Romijn, and host Michael Strahan.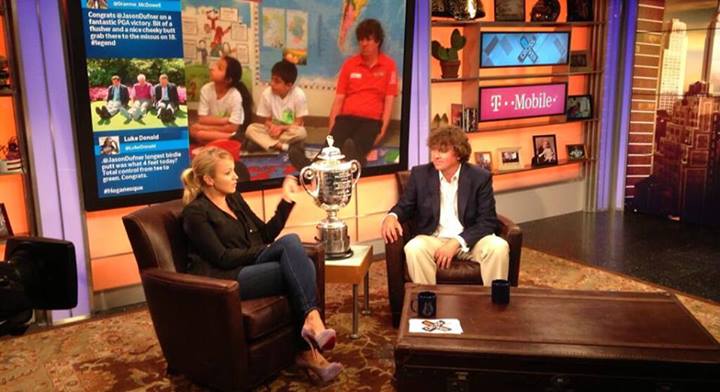 Getting into the details of the win, Dufner talks shop on NBC Sports Crossover, posting, "Discussing my #PGAChamp victory with Michelle Beadle at #TheCrossover studio!"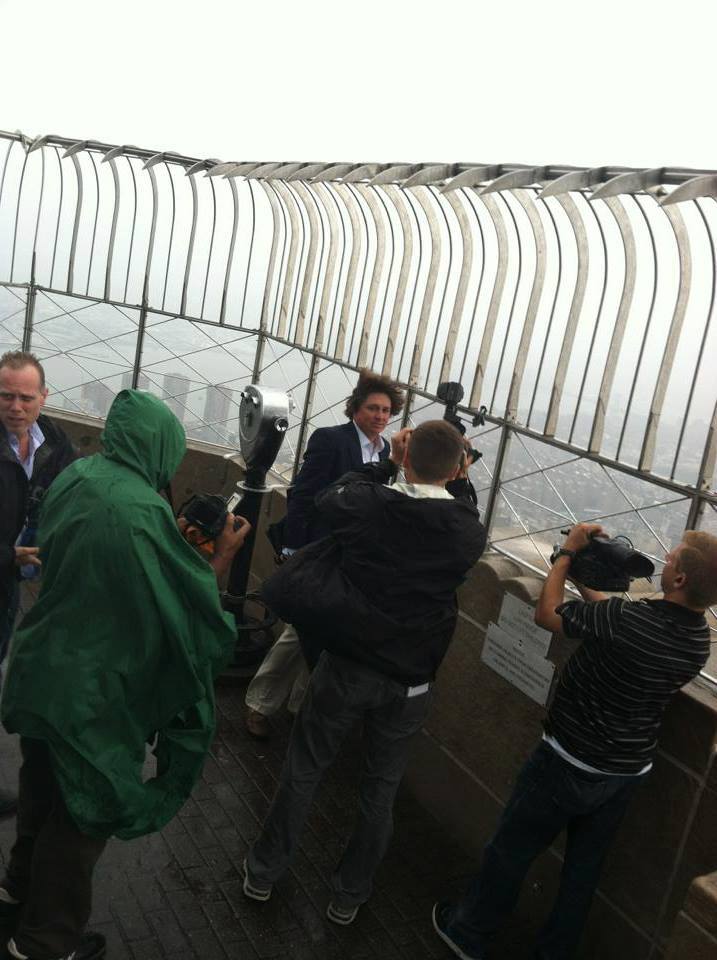 Taking in a little site-seeing, Dufner posted this photo with the caption, "Bit windy at the top of the Empire State Building!"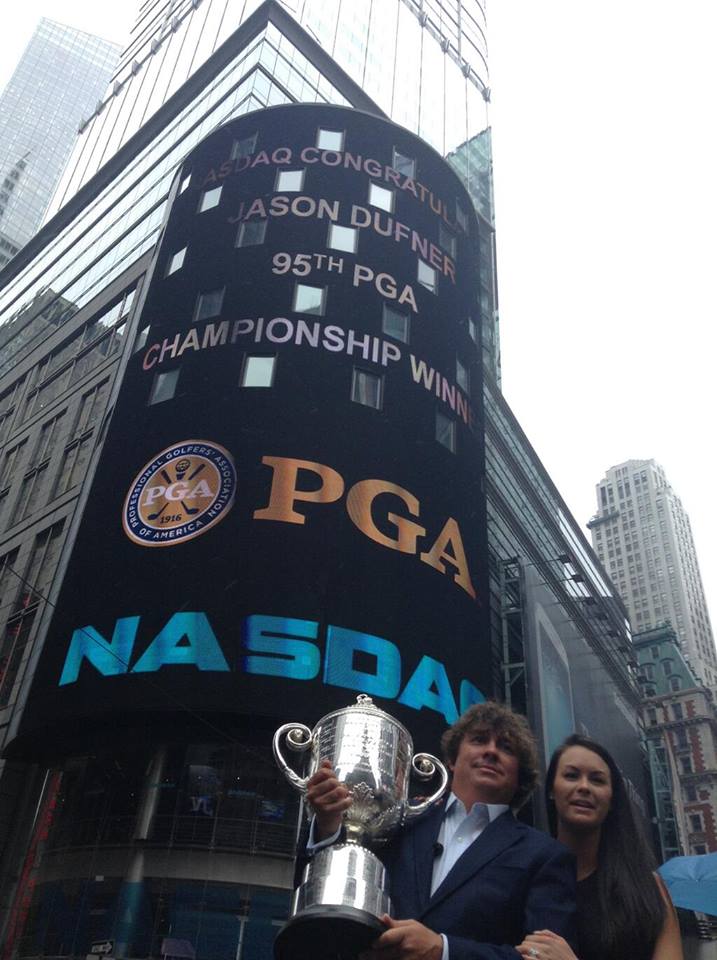 "Braving the rain in NYC," Dufner writes, as he and wife Amanda posed in front of the NASDAQ tower. News of his victory scrolled across the display.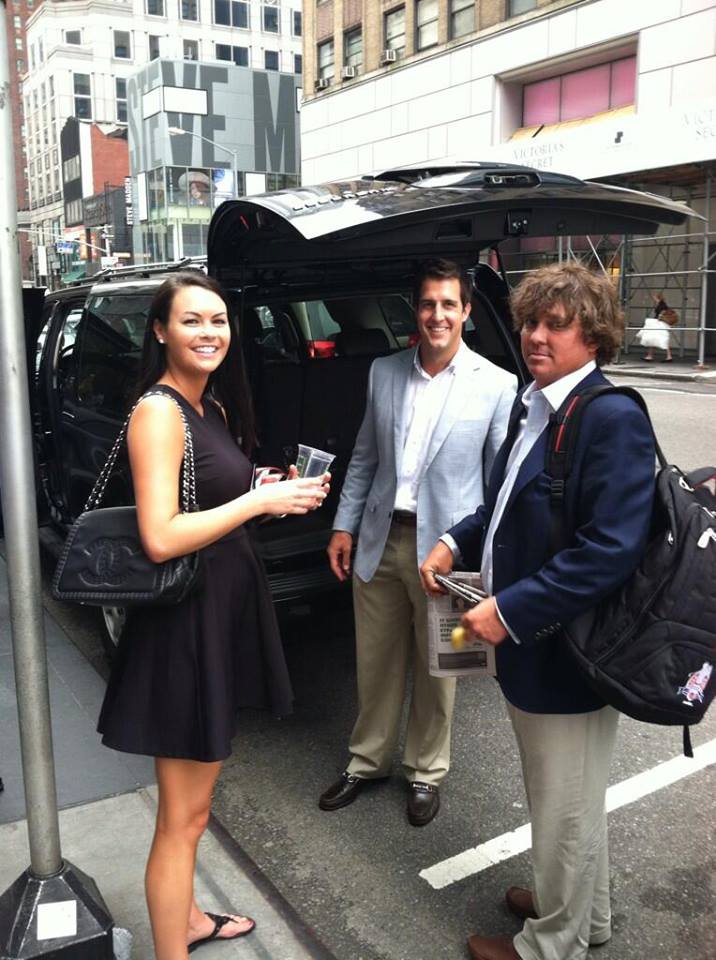 Dufner closed out his trek across Manhattan writing, "What a day! Dozens of interviews and a tour of New York City! Time to kick back and relax for a bit! #PGAChamp"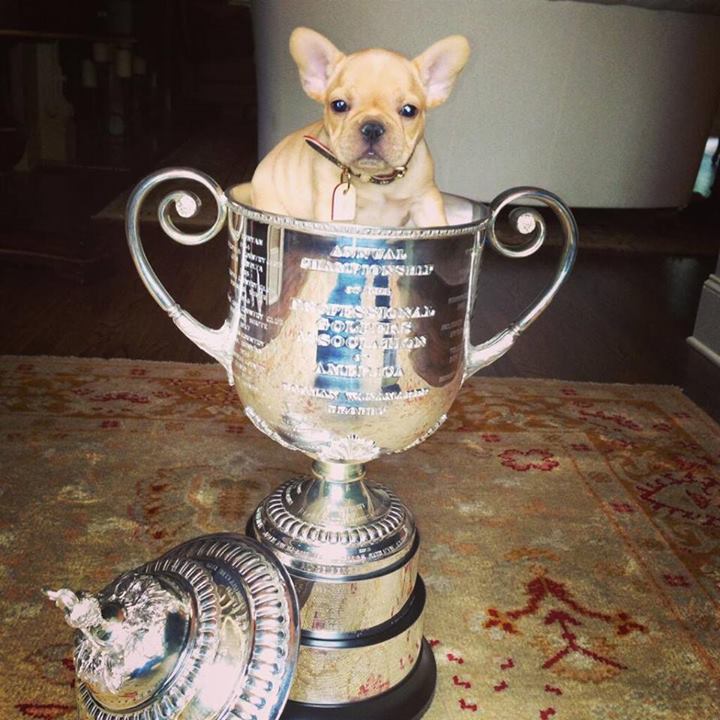 Finally, on Thursday, he showed off two prized possessions on Facebook. "The two newest additions to the Dufner household," he writes, "The Wanamaker trophy and Prince Louie!"
By Bree Nguyen, Partnerships Manager & Alex Walker, Consumer Content Manager