Defending champions Andy Murray and Serena Williams stand by for the U.S. Open draw, the British Royal Family releases some brand-new baby photos, and former first daughter, Chelsea Clinton, sends a special birthday wish. It's all happening on Facebook. Check back here each week for standout posts by celebrities, athletes and other public figures.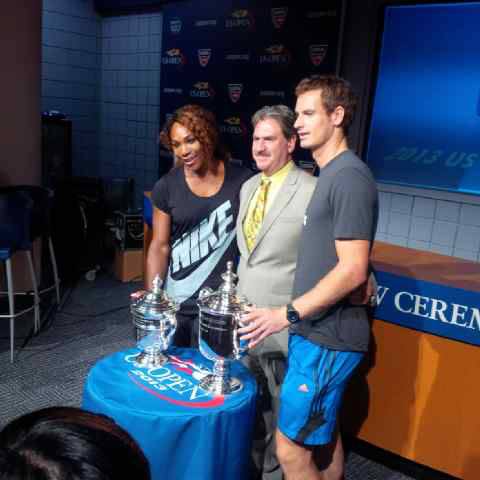 Andy Murray tags his fellow defending champion in a post ahead of the U.S. Open draw. "With Serena Williams," he writes. "Can't wait for it to start!"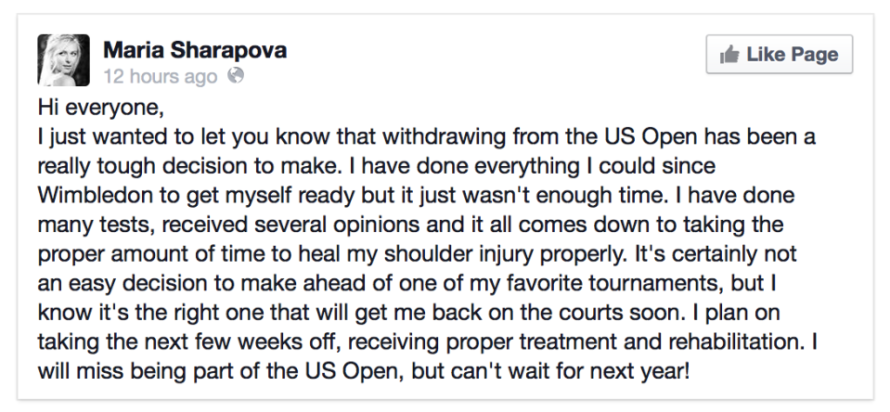 Maria Sharapova, ranked World No. 3 by the Women's Tennis Association, announces to Facebook fans that a shoulder injury will keep her out of the U.S. Open.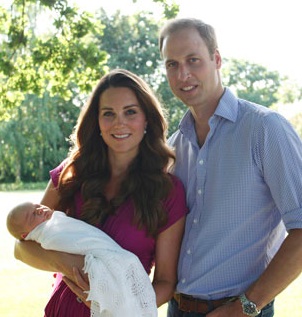 Clarence House released the first photos of Prince George this week. The child's grandfather, Michael Middleton, snapped the first official photos of the baby.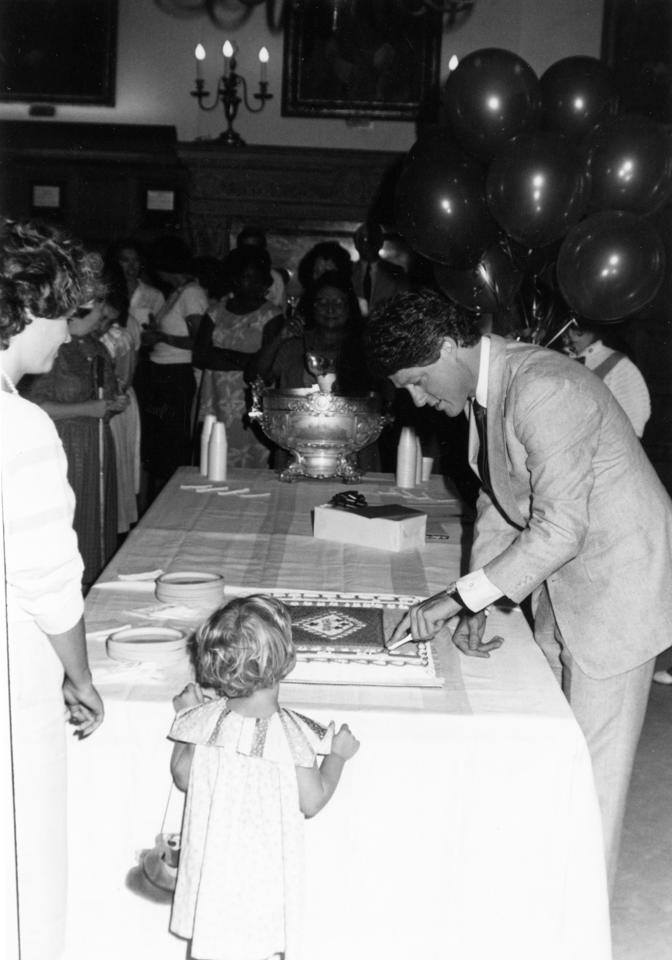 Chelsea Clinton (center) posts that she's looking forward to "sharing many more happy years ahead, and cake too," in this birthday greeting to her father, former President Bill Clinton. She shared this photo from her childhood on Clinton's birthday on Monday.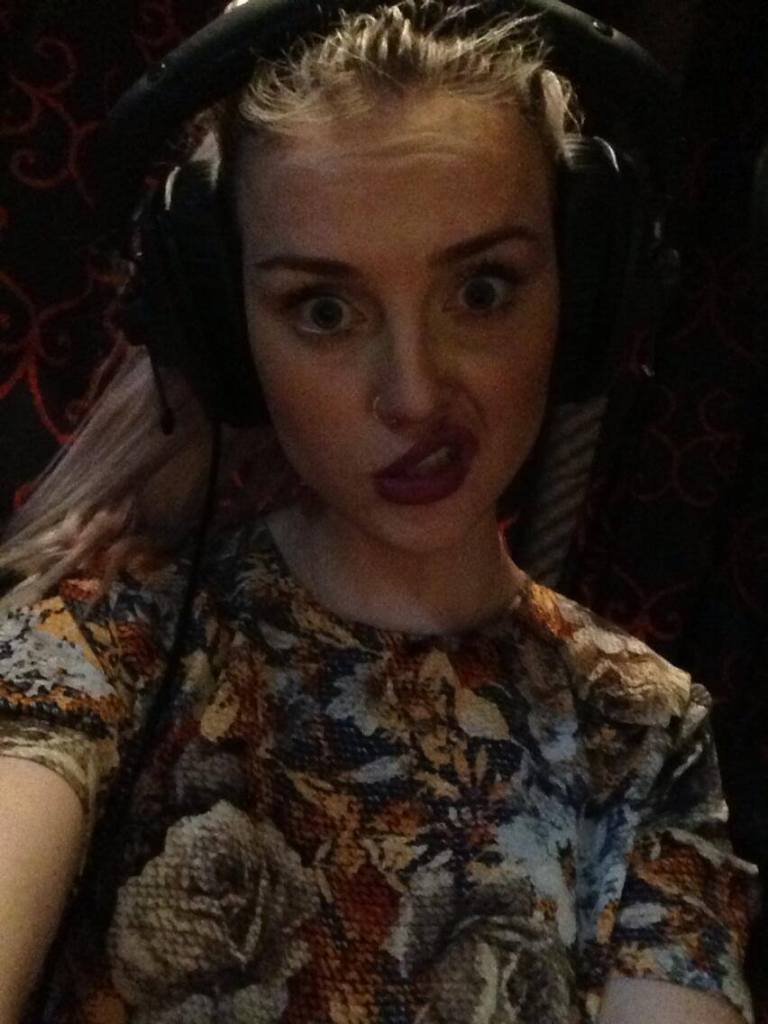 "Studio time," writes Perrie Edwards in this post to Little Mix's Facebook Page. The singer thanks fans on the group's second anniversary, adding, "Two whole years! Wowza. Love you mixers!" Edwards made the post a day before revealing her engagement to One Direction's Zayn Malik.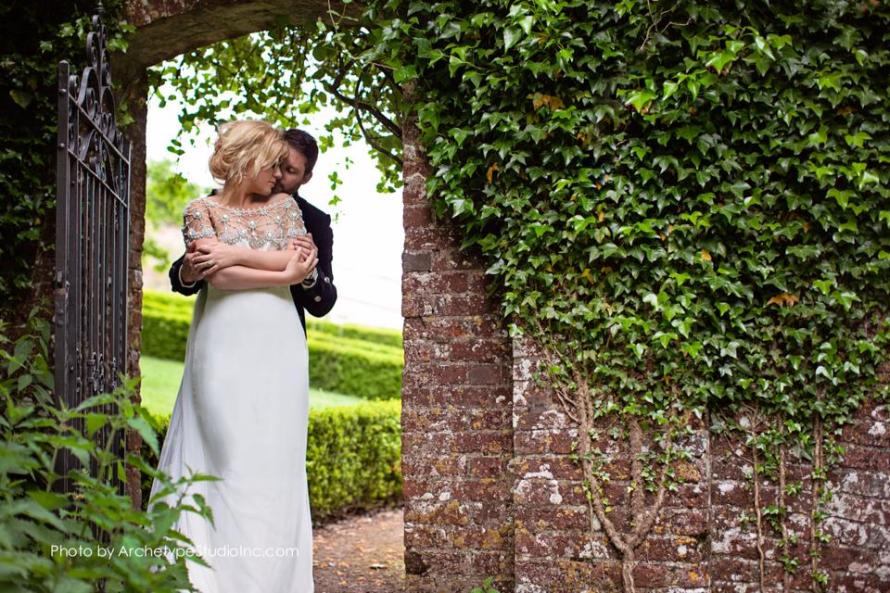 Singer Kelly Clarkson posts about her pending nuptials, posing with fiancé Brandon Blackstock in this photo. "Okay, one more from our engagement shoot," she writes, using the hashtag #TieItUp in a nod to her wedding-themed single.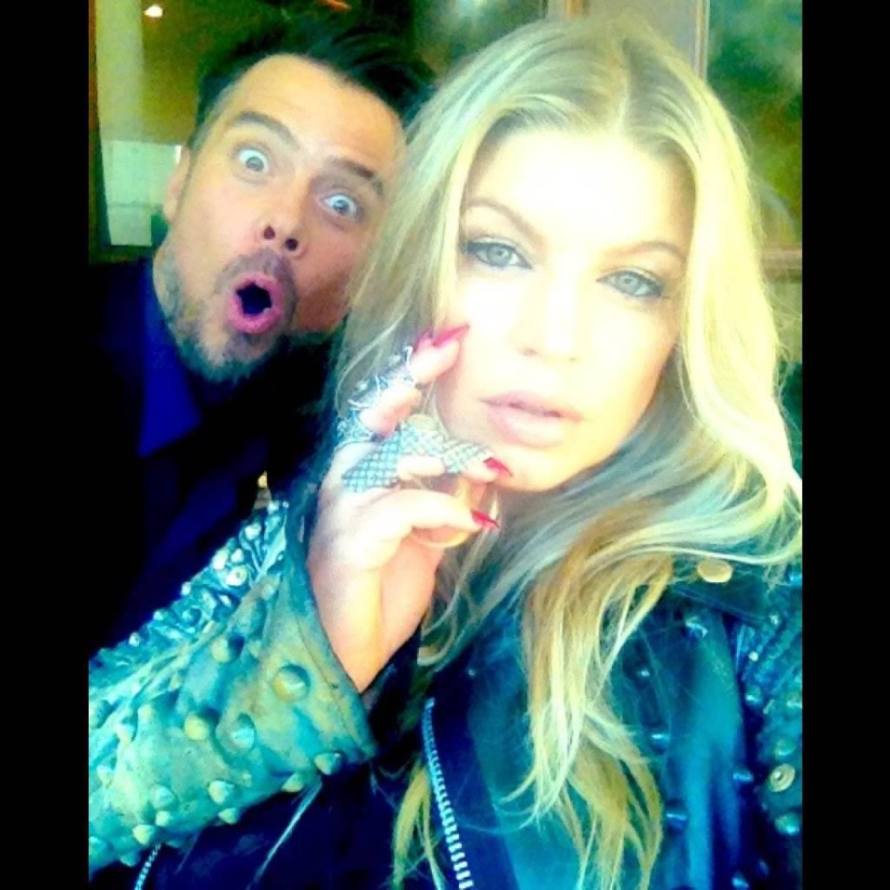 Black Eyed Peas vocalist, Fergie, gets photo-bombed by husband, Josh Duhamel, on their way to Tuesday's L.A. premiere of "Scenic Route." Fergie, who is pregnant with their first child, calls herself "Rocker Mommy" in this selfie.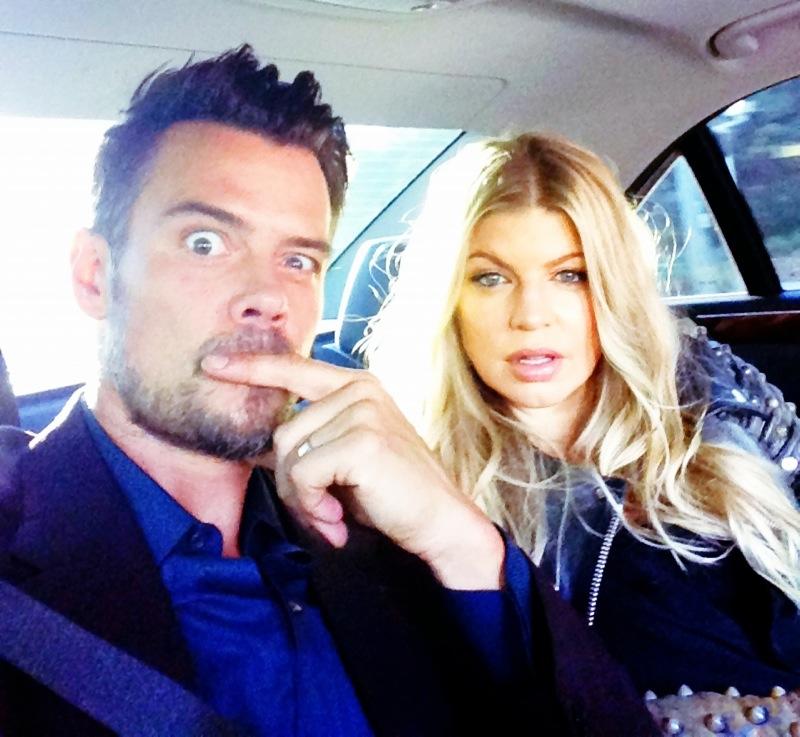 Duhamel chimes in on his Page with another funny photo, writing, "just picked up my hot date."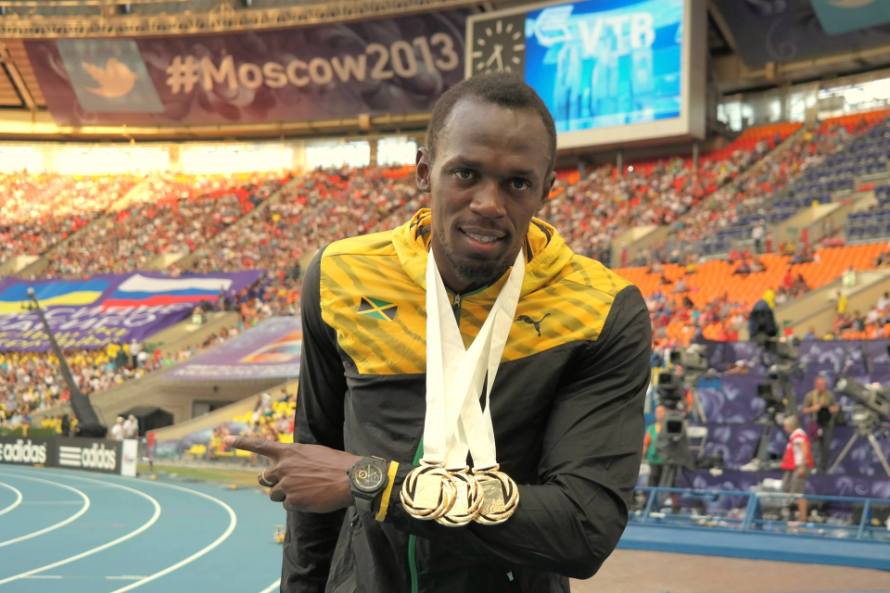 Track star Usain Bolt shows off his three gold medals at the IAAF World Championships on Tuesday. Bolt posted dozens of pictures from his time in Moscow, including pre-event training, to his Facebook Page.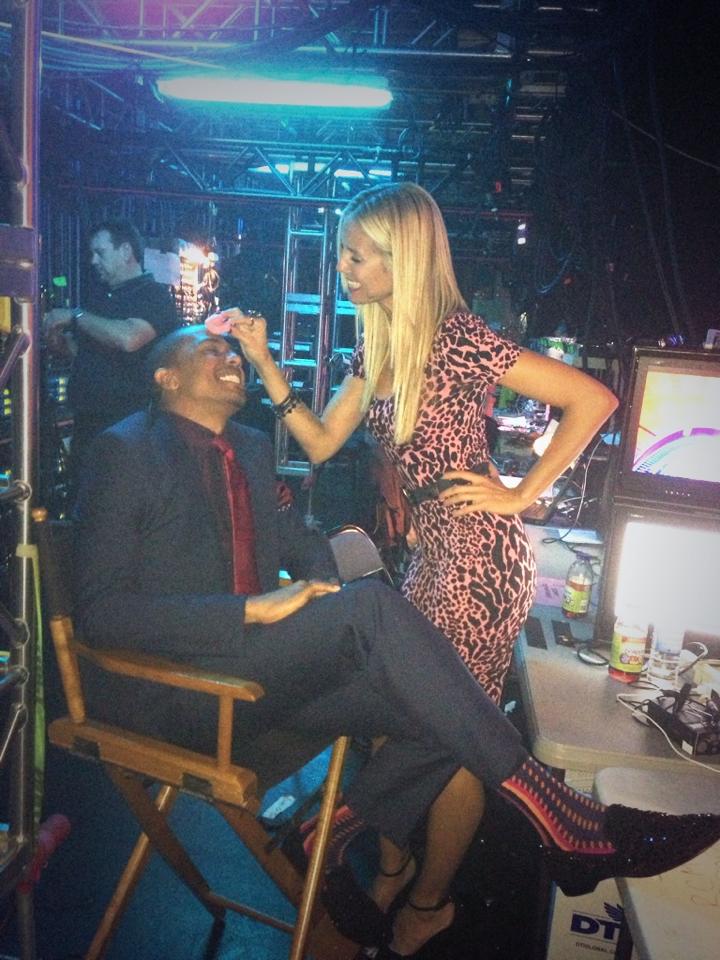 Model and television personality, Heidi Klum, is posting behind-the-scenes moments at "America's Got Talent" this week.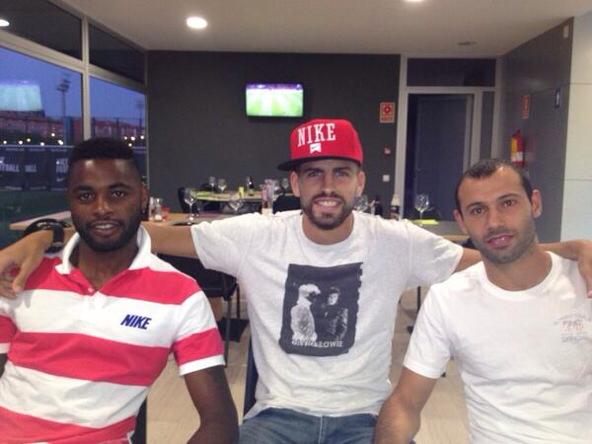 Spanish footballer Gerard Piqué poses with FC Barcelona teammates Javier Mascherano and Alex Song at a recent game, posting the hashtag #ChampionsLeague.
By Alex Walker, Consumer Content Manager & Bree Nguyen, Partnerships Manager