From exclusive, behind-the-scenes moments at the Teen Choice Awards to an NBA champ's harrowing trip to the dentist, posts by celebrities, professional athletes and other public figures are bringing big buzz to Facebook this week. Here are a few standouts, in case you missed them: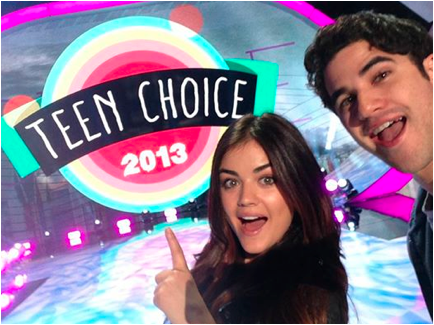 Lucy Hale and Darren Criss posting some cool candids at the 2013 Teen Choice Awards. The co-hosts were updating their Pages throughout the day, giving fans a unique, behind-the-scenes perspective.
Hale showing her fans a little love after the event. "Goodnight Facebook," she writes. "Love you all!"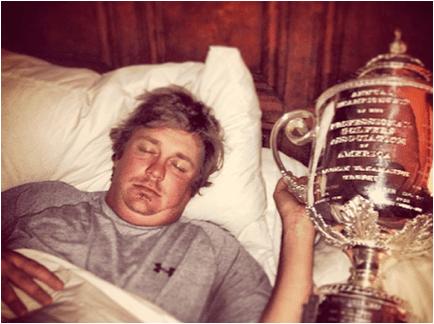 PGA champion, Jason Dufner, sharing this clever photo with the Wanamaker cup after Sunday's win. His wife, Amanda, snapped the photo on Monday morning, posting it to Dufner's Facebook Page. The caption reads, "Woke up next to this beauty this morning…it wasn't a dream! #PGAChamp."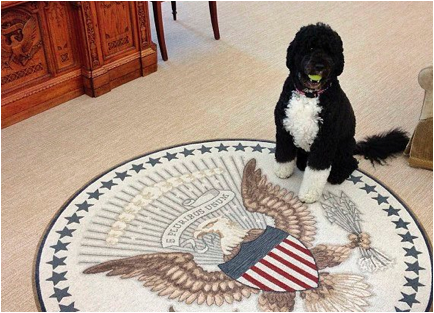 The White House posting more photos of the Presidential pooch. Captioned, "Bo, stop trying to make fetch happen," official photographer Pete Souza captured this cute moment.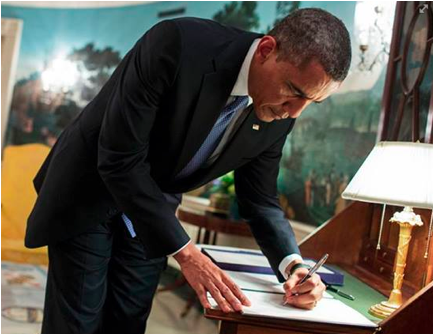 And reaching out to lefties with some Presidential penmanship. President Barack Obama marked International Left-Handers Day on Tuesday with this signature post that went viral.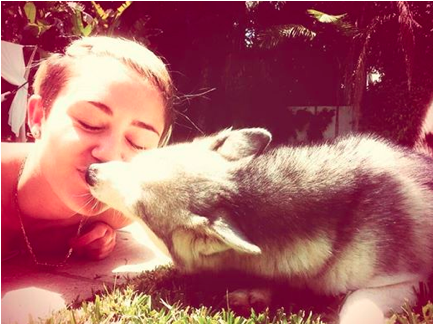 Miley Cyrus playing with her Siberian husky puppy on Tuesday. The pop star describes the shot as "morning kisses," posting the special hashtag, #Floyd.
FC Barcelona star, Andres Iniesta (left), giving a thumbs up with fellow player Thiago Alcantra. Iniesta, who is considered to be the third best footballer in the world, also used this photo to kick off his Instagram account this week.

No. 3-ranked Rafael Nadal posting from practice ahead of the Western & Southern Open in Cincinnati. "Algo tormentoso," he writes. "Somewhat stormy!"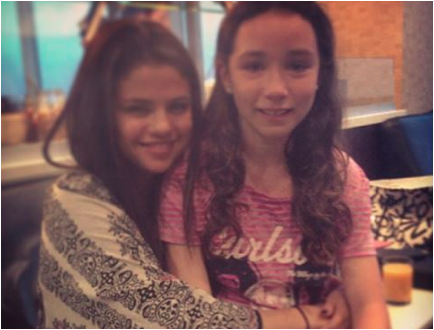 Singer and actor, Selena Gomez, hugging a little girl at the airport on Monday. "Ended up on the same flight and gave her tickets to my show," writes Gomez. "I kinda like my job."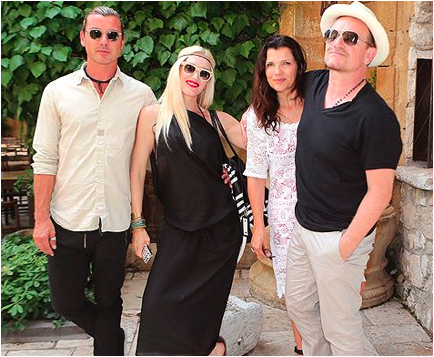 Gavin Rossdale poses with wife, Gwen Stefani, U2 frontman Bono, and Bono's wife, Allison, during their trip to France. Rossdale posted the photo to his page with the caption, "Diner en France."
LeBron James posting this photo of a harrowing trip to the dentist. The NBA star created the custom hashtag #DentistakaBoogieMan, adding, "Someone please help me, PLEASE!"
By Alex Walker, Consumer Content Manager & Bree Nguyen, Partnerships Manager