By Dave Capra & Ray He, Software Engineers
Update, 8/21: As of today, we've rolled out Embedded Posts to everyone. We've also made a few enhancements, including an improved mobile experience and in-line video playback. To learn more, visit our developer blog post.
Today, we are beginning to roll out Embedded Posts to make it possible for people to bring the most compelling, timely public posts from Facebook to the rest of the web.
Embedded Posts let people add public posts from Facebook to their blog or web site. When embedded, posts can include pictures, videos, hashtags and other content. People can also like and share the post directly from the embed. Only posts set to public can be embedded on other web sites. Here are three examples of Embedded Posts from recent public events:
The official British Monarchy Page published this post shortly after the royal baby was born. You can click the #RoyalBabyBoy hashtag directly from the embedded post to discover similar content on Facebook: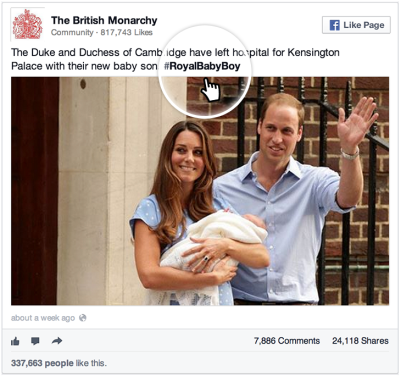 Andy Murray shared this picture after winning the 2013 Wimbledon Championships. People can like Andy's Page directly from the embedded post by clicking the "Like Page" button in the upper right corner: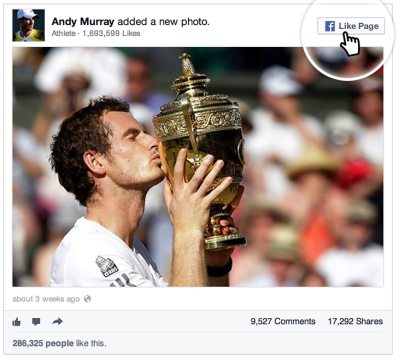 Many journalists post detailed commentary about world events from their Facebook timeline. You can click "See More" to expand this embedded post from Fareed Zakaria and read his full commentary. You can also click "Follow" to subscribe to more posts from Fareed: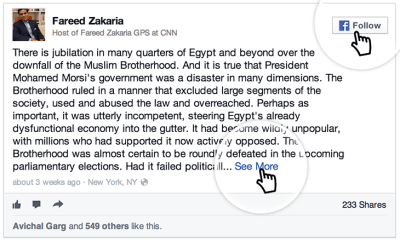 Every day, public figures, journalists and millions of regular people share their thoughts on what's happening around the world on Facebook publicly. To start, we're working with CNN, Huffington Post, Bleacher Report, PEOPLE and Mashable so those publications can embed public Facebook posts, with broader availability coming soon.
Learn more about Embedded Posts in the Help Center and in our Developer Blog post.