Prince George of Cambridge, the newest addition to the British Royal Family, arrived on Monday, grabbing global headlines and more than one million mentions on Facebook in the first hour following the birth announcement.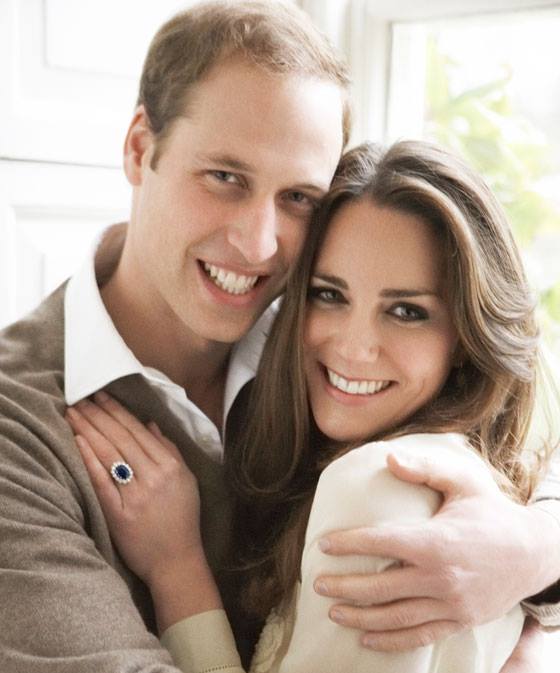 The British Monarchy shared the news on its official Facebook Page; the post has received more than 400,000 likes
The conversation started to build in the early morning local time in the UK, when Prince William and Catherine, Duchess of Cambridge, arrived at St. Mary's Hospital in London, peaking later that day at 31,000 mentions per minute around 8:37pm BST, a few minutes after the birth announcement. In total on Monday, Facebook counted more than 19 million total interactions – posts, comments and likes – related to the royal arrival.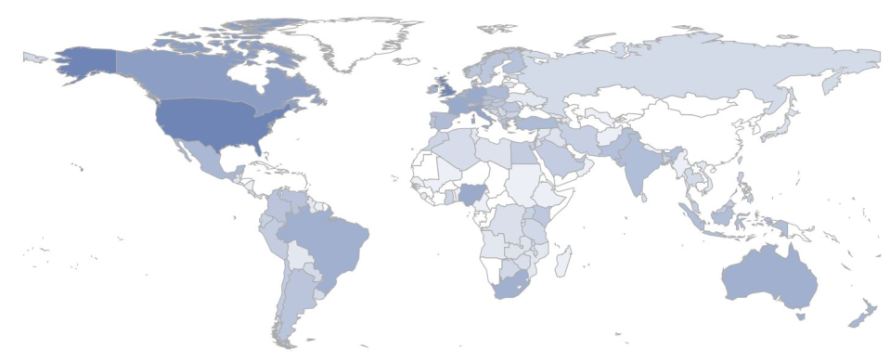 Facebook buzz about the royal baby around the world; more mentions correlate with darker shading
Facebook ranked the countries with the biggest royal baby buzz and found that the UK was at the top of the list. Americans had the second-highest amount of conversation, while Canada, Italy and France rounded out the top five.
Facebook also looked at who was talking about the event. Buzz was highest among women between the ages of 25 and 34, followed by women between 18 and 24, and women between 35 and 44.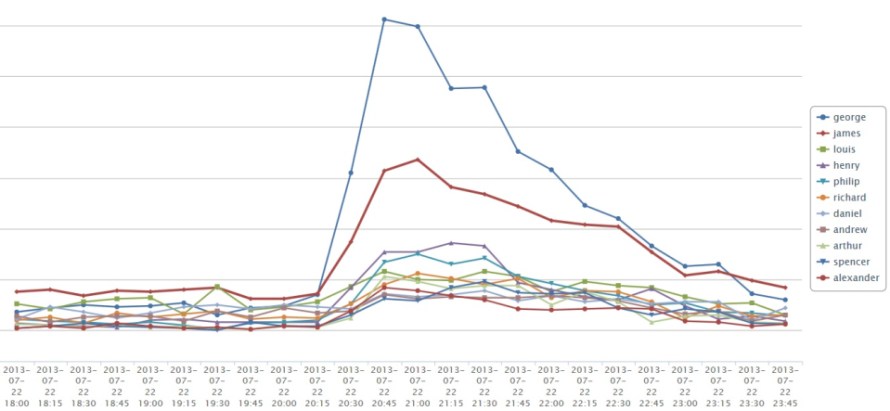 Top boy names on based on UK buzz on Facebook from 6pm to midnight BST on July 22
What to name the new prince was a big topic of conversation following the birth, and British Facebook users seemed to have a crystal ball. Facebook looked at the most popular boy names buzzing in the UK on Monday, and found that "George" was at the top of the list. In fact, Brits on Facebook mentioned the name George 30% more than the second most popular name, James. Here is the complete list:
George
James
Louis
Henry
Philip
Richard
Daniel
Andrew
Arthur
Spencer
On Wednesday, Clarence House announced that the new Prince of Cambridge would be called George Alexander Louis.
– Alex Walker, Consumer Content Manager & Robert D'Onofrio, Data Editor