By Kumar Iyer and Michael Sharon
Today we're announcing an update to the Facebook app for iPhone and iPad with new features in private messages.
Chat heads
Now you can keep chatting even when you're doing other stuff on Facebook, like checking your News Feed. Tap chat heads to reply, drag them around, or flick them down to close.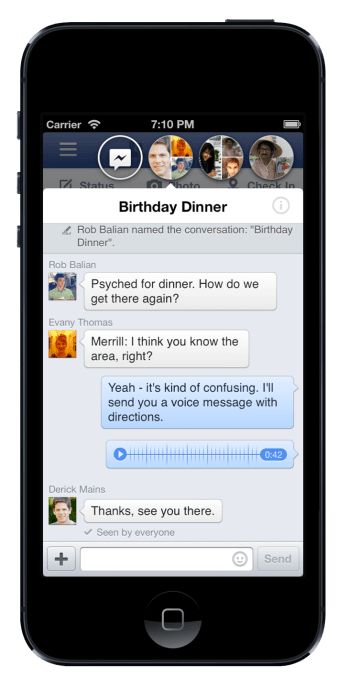 Stickers
Tap the smiley to add stickers to your messages. Get more stickers in the Sticker Store – just tap the basket.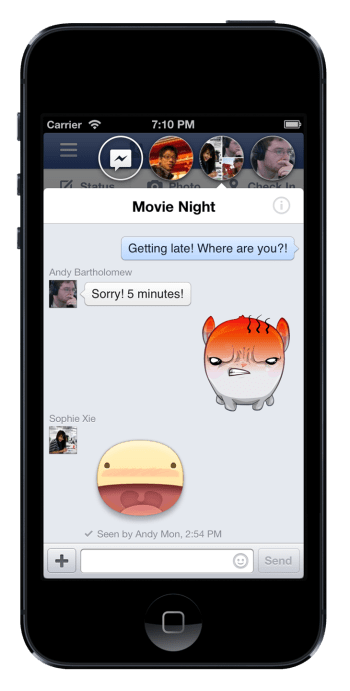 A new look for iPad
We're also rolling out the improvements to News Feed we announced in March. The biggest change is on iPad, where you'll see brighter, more beautiful stories.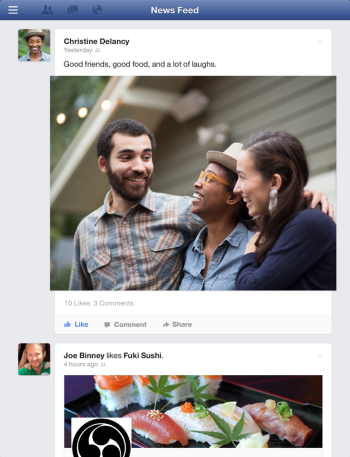 How to get the update
This update to Facebook for iOS will be available later today in the App Store. Chat heads and stickers on the Facebook app for iPhone will roll out fully over the next few weeks.