By Roddy Lindsay and Raylene Yung
Starting this week, people can express what they're watching, reading, listening to, eating, drinking or how they're feeling in status updates.
For example, if you share that you're watching a movie like Jurassic Park, your post will contain the movie icon and a link to the movie's page.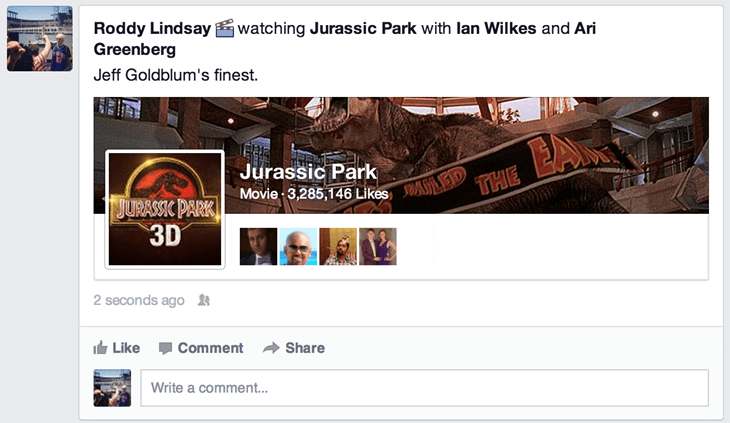 Jurassic Park will be added to the Movies section on your timeline. Today, TV shows, movies and books appear in those sections of your timeline.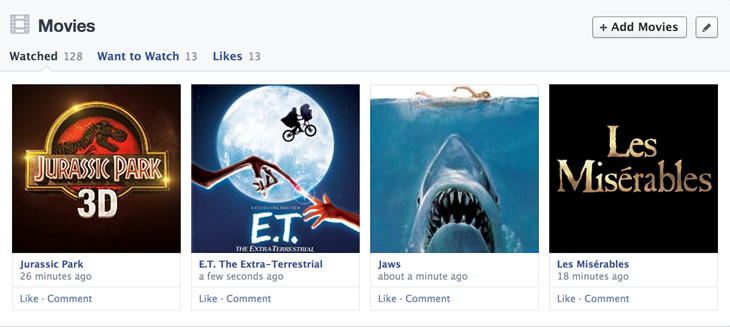 These updates, and the stories added to your timeline, respect the privacy settings you choose for your post.
We'll continue rolling this out to people in the U.S. in the coming weeks. Learn more in the Help Center.