Today is Election Day in the United States and Facebook is committed to encouraging people who use our service to participate in the democratic process. As a result, Facebook is focused on ensuring that those who are eligible to vote know where they can cast their ballots and, if they wish, share the fact that they voted with their friends.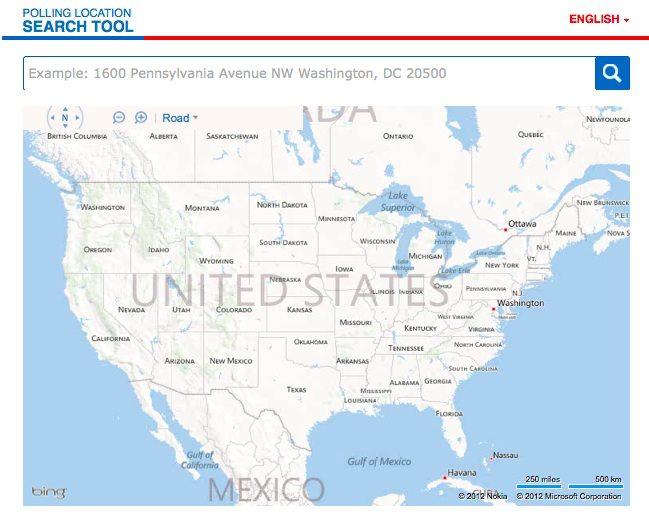 Similar to 2008 and 2010, U.S. Facebook users over age 18 will see a message at the top of their News Feed reminding them that it is Election Day and to go vote. The Facebook message will also contain a link to the Facebook Polling Place Locator (http://bit.ly/Fbppl), an application that lets users find out where they can vote. The app was developed with data from the non-partisan Voting Information Project (http://votinginfoproject.org) and is a joint project of VIP, Facebook and Microsoft.
We also will employ several social features that let people on Facebook encourage their friends to participate in Election Day.
Users over age 18 will be able to click an "I'm Voting" or "I'm a Voter" button and post a story to their Facebook Timeline telling their friends that they have voted. This will also appear in their friends' News Feeds. Individuals will also see the faces of their friends that have already shared that they are voters and a real-time counter will display the number of people in the United States who have clicked the button.

More than 5.4 million people indicated on Facebook that they voted on Election Day 2008 and more than 12 million people clicked the button during the 2010 midterm election. About one third of a million more people showed up at the ballot box in the U.S. in 2010 because of the Facebook message on Election Day, a recent study led by the University of California, San Diego found (read more: http://bit.ly/FbUCSD).
After clicking the "I'm Voting" or "I'm a Voter" button today, users will be able to visit a real-time heat map on our Facebook Stories website that will display in aggregate where people on Facebook are voting throughout the country. Anyone can view that map at facebookstories.com/vote.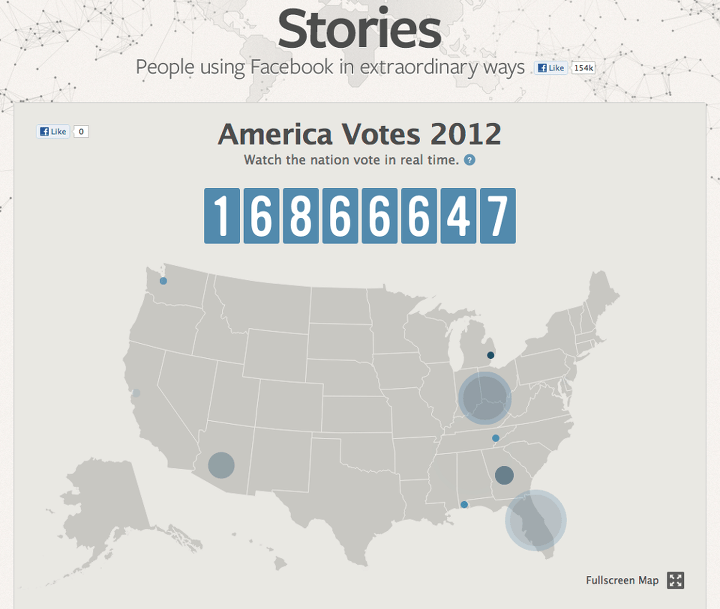 Throughout Election Day and night, the U.S. Politics on Facebook Page (http://www.facebook.com/uspolitics) will be a hub for information, photos, and other election-related activity taking place on Facebook. The U.S. Politics on Facebook Page will also provide insights from the Facebook Talk Meter, which will measure Facebook election buzz on a 10-point scale.