As part of a test starting today, people in the U.S. can promote personal posts to their friends on Facebook.
The test started first in New Zealand in May and gradually rolled out to people in more than 20 countries. It will now appear to people in the U.S.
Every day, news feed delivers your posts to your friends. Sometimes a particular friend might not notice your post, especially if a lot of their friends have been posting recently and your story isn't near the top of their feed.
When you promote a post – whether it's wedding photos, a garage sale, or big news – you bump it higher in news feed so your friends and subscribers are more likely to notice it.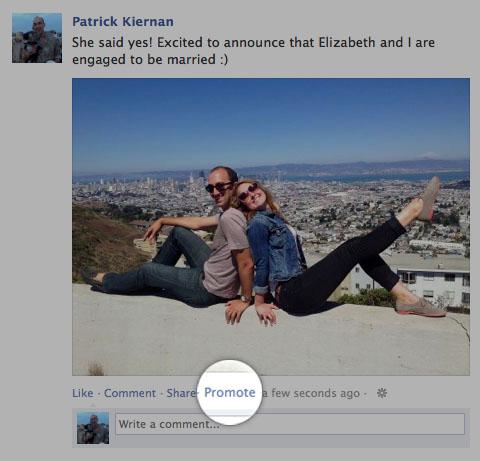 When you promote a post you can see how many more of your friends noticed it.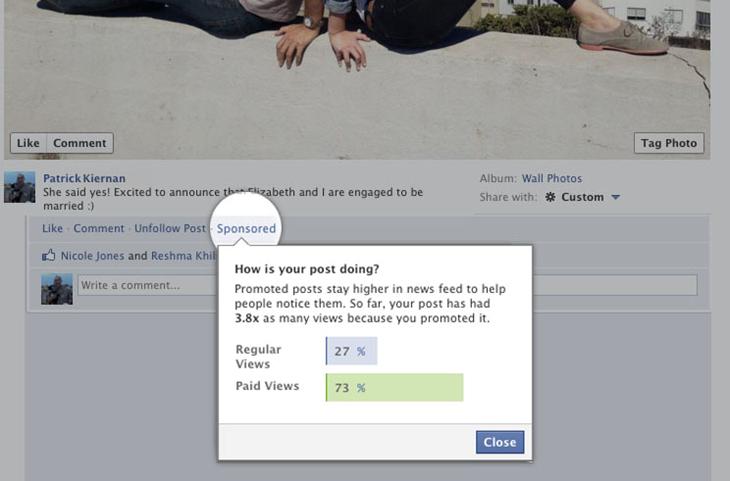 Businesses can already promote posts from their business Pages on Facebook, which is a separate product that launched in May.
The test is available to people with fewer than 5000 friends and subscribers.