Today we're introducing improved features and a new look for Facebook Messages.
Get right to your messages
The new side-by-side layout lets you click your most recent message on the left to see the whole conversation on the right. You can also bring conversations to life with multiple photos and emoticons.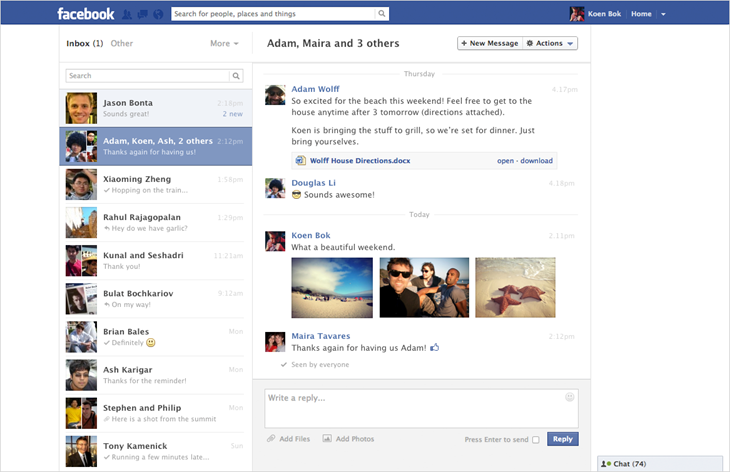 Easier Search and Navigation
Now you can search by a sender's name or keyword from the main messages view. And for easier navigation, we've added keyboard commands. To see the full list of available shortcuts, type Alt Q on a PC or Control Q on a Mac.
To learn more about Facebook messages, visit the Help Center. Read more on the Facebook Engineering Page.