By Michael Novati, engineer
Today we're announcing Groups for Schools, which allow people with an active school email address to join groups at their college or university.
See what's happening on campus
You can join a group for your major to discuss classes, for your sorority to plan upcoming events, or for your dorm to share photos.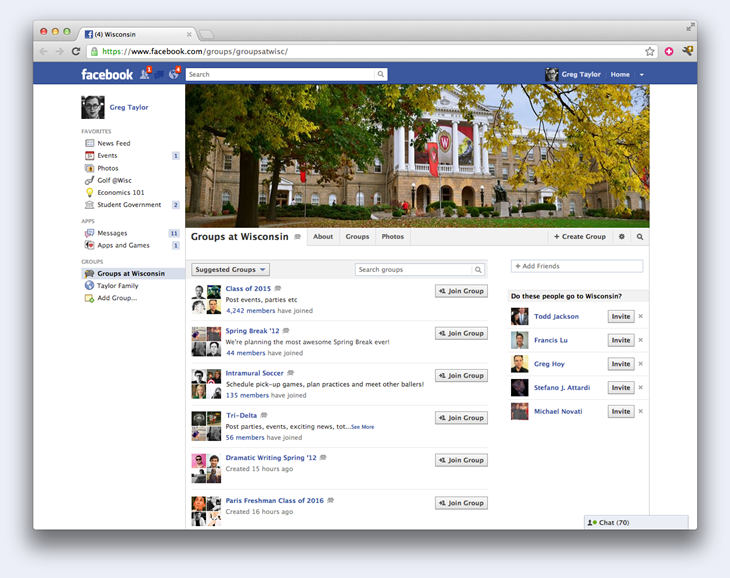 Photo of Wisconsin by Richard Hurd
We are also introducing file sharing for these groups, to make it even easier to share lecture notes, sports schedules or class assignments.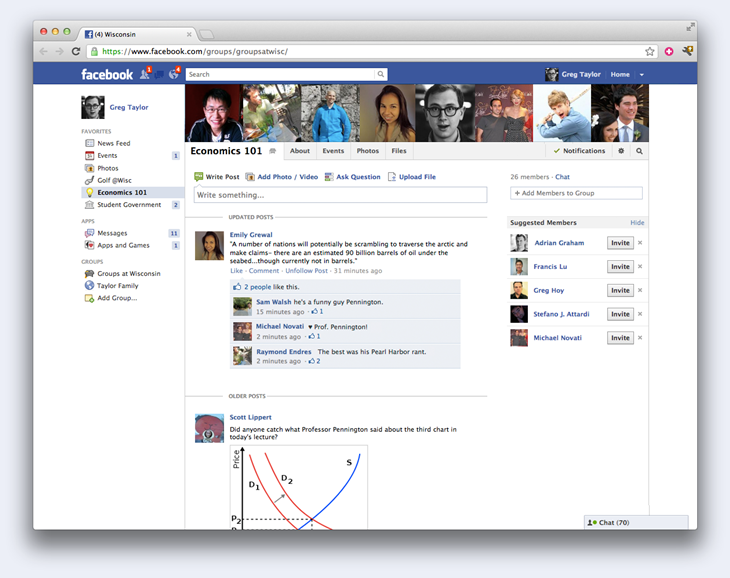 Groups for Schools will gradually be rolling out to colleges and universities around the world. You can sign up to find out when it will be available at your school. To learn more about how to use Groups at Schools, visit the Help Center.