Today we're announcing the Antivirus Marketplace, developed with industry partners to enhance protection for people on Facebook.
Microsoft, McAfee, TrendMicro, Sophos and Symantec will augment Facebook's URL blacklist system with their own URL blacklist databases. The AV Marketplace will also let people download six-month licenses to full versions of anti-virus software at no charge.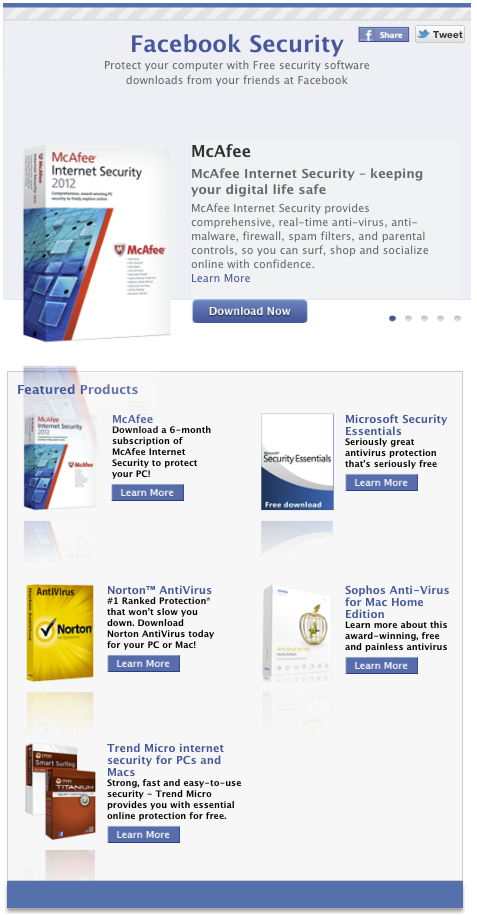 Visit the AV Marketplace here. Learn more about the partnership on the Facebook Security Page.